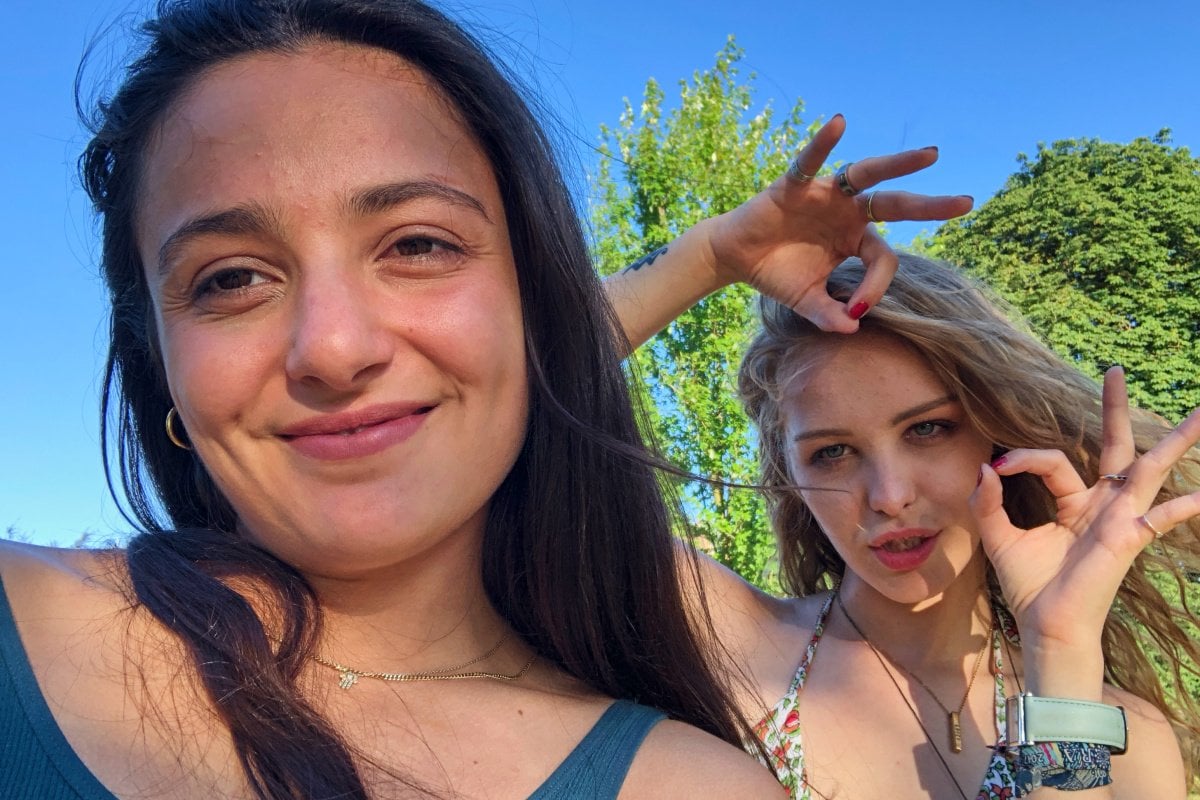 First, there was Paula in second grade, picture books and games of hide-and-seek.
Then came Cindy, who waged a constant, violent war with her mother for leaving her father; Jennifer, the most popular girl in grade school, who would end up in five years time stalking Madonna in front of her apartment in Manhattan, addicted to crack cocaine; Judy, who cut class, danced to Taylor Dane, smoked "loosies," and once choked herself until she passed out.
There was Sarah, who was 12 but could pass for 16, bumping The Low-End Theory on a subway platform in Queens. We were two girls desperate for fiction; we dreamed of having a different family, eager to annihilate our past riddled with bounced checks, dead mice in closets, and dollar-store sweaters.
Sarah and I left the ramshackle homes in which we lived, our masks firmly affixed on our faces.
WATCH: Best Friends, translated. Post continues below.
There was Z, my freshman-year partner in crime, who took me to a bar in Manhattan — a single, cramped room fashioned after a zoo. Once, I remember walking into her room as she compulsively brushed her hair, nude, and I turned away, embarrassed by her body, the shape of it, how she was unaware of the fact that her shades weren't drawn, her door wasn't closed, and the danger that occupied the spaces in between the two.
Then there was Elizabeth Katherine and Katherine Elizabeth — two beautiful, affluent blondes with whom I shared a familial intimacy.
Once, someone joked: Are you starting a doll collection?
That comment hurt me then for reasons that are different now. I went from a quiet, soft-spoken child (who clung to another chosen girl like a blanket whose pattern would rub off all too quickly from the intensity of my possessiveness) to wanting multitudes.
A teacher pulled me aside once and said, it's not healthy to have just one friend. In response I thought, who cares about health when there was the promise of love and consistent companionship? I didn't realise then that I used the words "best" and "only" interchangeably.
I hoarded and safeguarded this delusion because maybe I knew I would invariably lose what I was so desperate to keep. I think of Judy sitting on the steps of her apartment, pressing her hands against her throat and my desire to run.