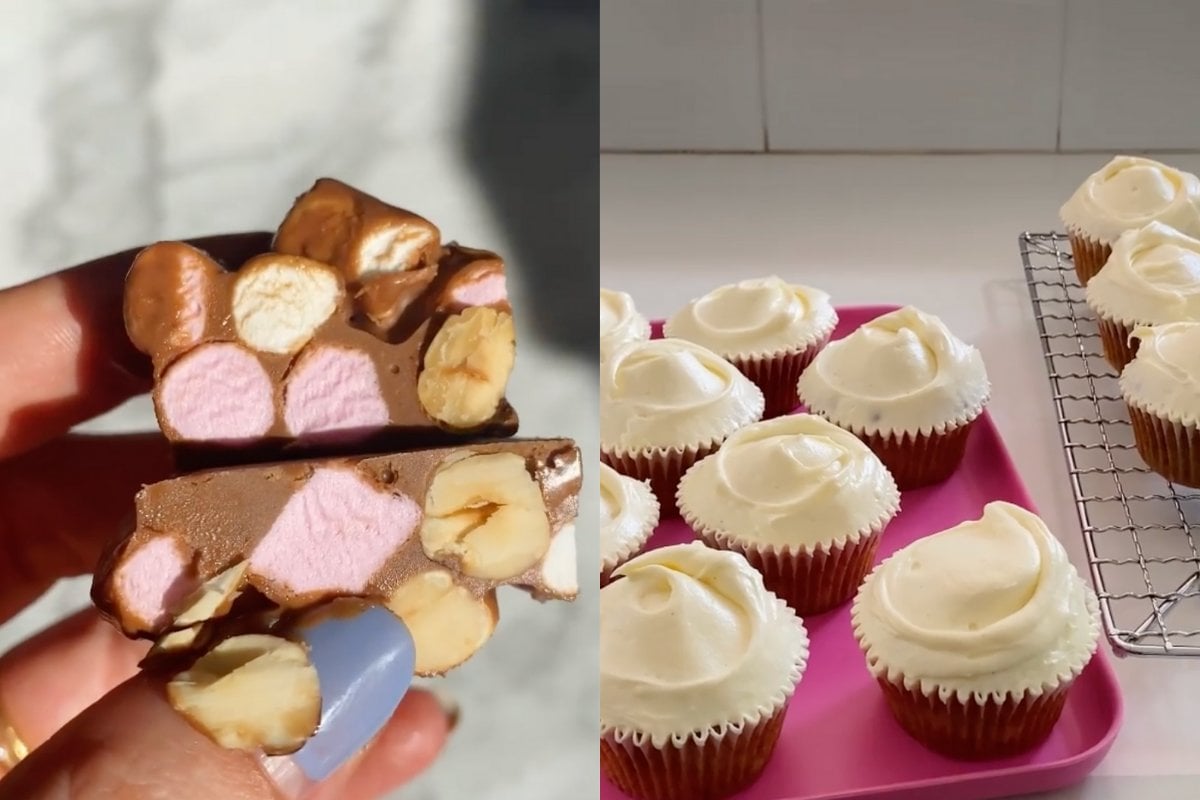 I studied cuisine at Le Cordon Bleu and prepared one pastry a day for nine months, yet I've never felt I've fully mastered the art of baking. 
Savoury, on the other hand, I can do any day of the week; it's versatile, dynamic and, best of all, easy to fix when something goes wrong. 
I'm always in awe of pastry chefs and naturals like my mum, who can throw together a perfect dessert without a qualm.
Watch the trailer for Mamamia's food podcast, What I Eat When. Post continues below. 
Since becoming a chef 11 years ago, I've worked in the pastry section of restaurants, shared many home cooked pastries with friends and family, run my own farmer's market stall selling buttercream frosted cupcakes, and sat at the kitchen table for countless hours deliberating recipes with my grandma. 
In this time, I've had many baking wins, but also plenty of losses. The fails are frustrating and I'm now at a point in my life where I'm cooking and writing recipes that work for me every time; they're my favourite, and they're foolproof. 
I have a seven-month-old baby (not sleeping), a business to run, way too much washing to do, and I can't afford the time or disappointment of another baking mishap... I bet you'd prefer to avoid one too. 
So, these are my top five most delicious and reliable sweet recipes, the ones I turn to and the ones my friends and family request again and again.
Spelt, Oat & White Chocolate Cookies.