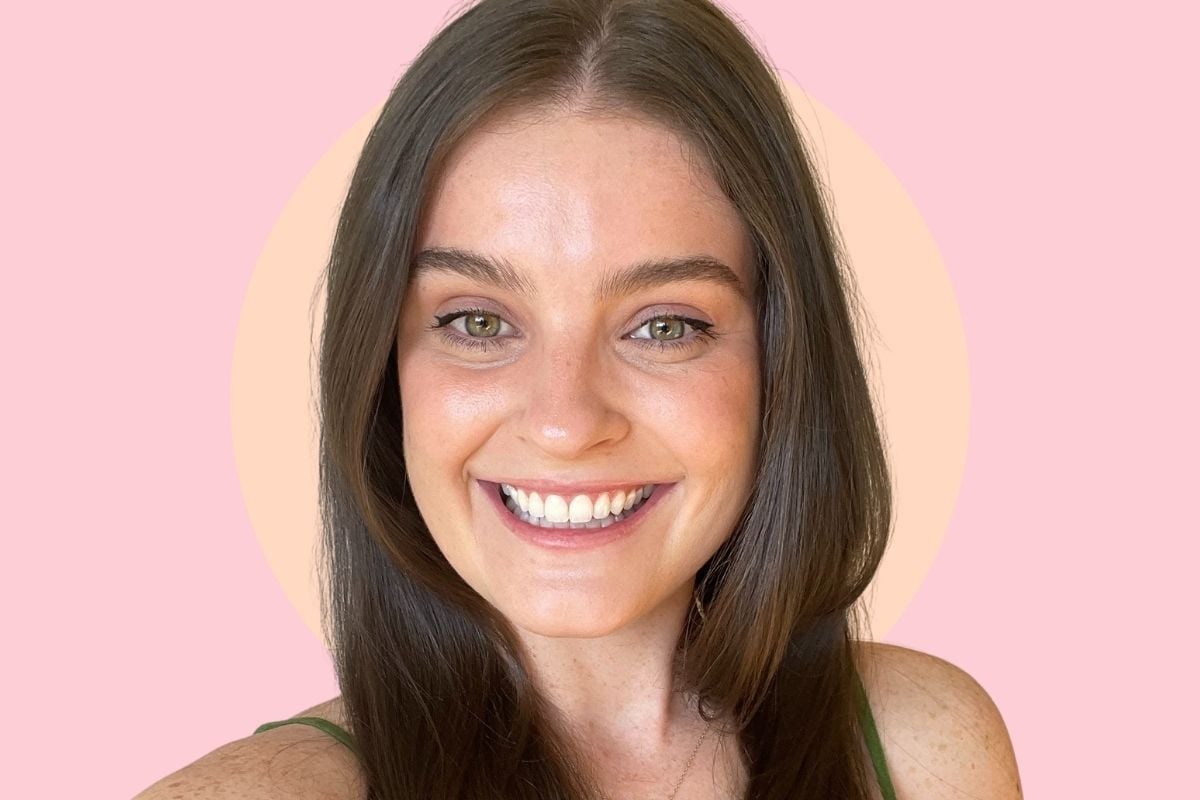 The mornings grant me many joys; reading the news, watering my dead plants, eating the last of the muesli and putting the box back in the fridge.
Waking up that bit earlier just to ✨Get Ready✨ is not one of those joys.
Watch: What does a 'Carbon Facial' look and feel like? Amy Clark finds out. Post continues below.
Back when I was a fresh, just-into-the-wild beauty editor, I would spend ages every morning slapping on tons of serums, styling my hair, perfecting a cute eye look and doing a fancy lip.
But, come on. Who has time for that? 
Me, probably. But I'm too lazy. Would much rather spend the extra minutes asleep, tbh.
That's why I've crafted a very effective, simple routine of beauty treatments that help me save precious time and effort in the morning, so I can focus on other important things, like getting mad at the leaf blower guy and spilling Coco Pops on my white trousers.
Wanna know what they are? 
Here are four beauty treatments that help me look more pulled together in the morning.
1. Eyebrow tint (and shape).
I've been blessed with the brow genes of John Howard, so my face crawlers always need a little (a LOTTA) tamin' in the morning. 
This usually means I have to mess about with brow pencils and powders, filling in the gaps, plucking sparse hairs and trying to get them to sit right with gel (WHY SO DISOBEDIENT).
That's why I prefer to get them tinted and shaped every couple of months. Keeps them in check. Makes them look fuller. Means I don't have to fart around.
I go to Kristin Fisher Eyebrows in Double Bay, Sydney - because they always nail the brief.