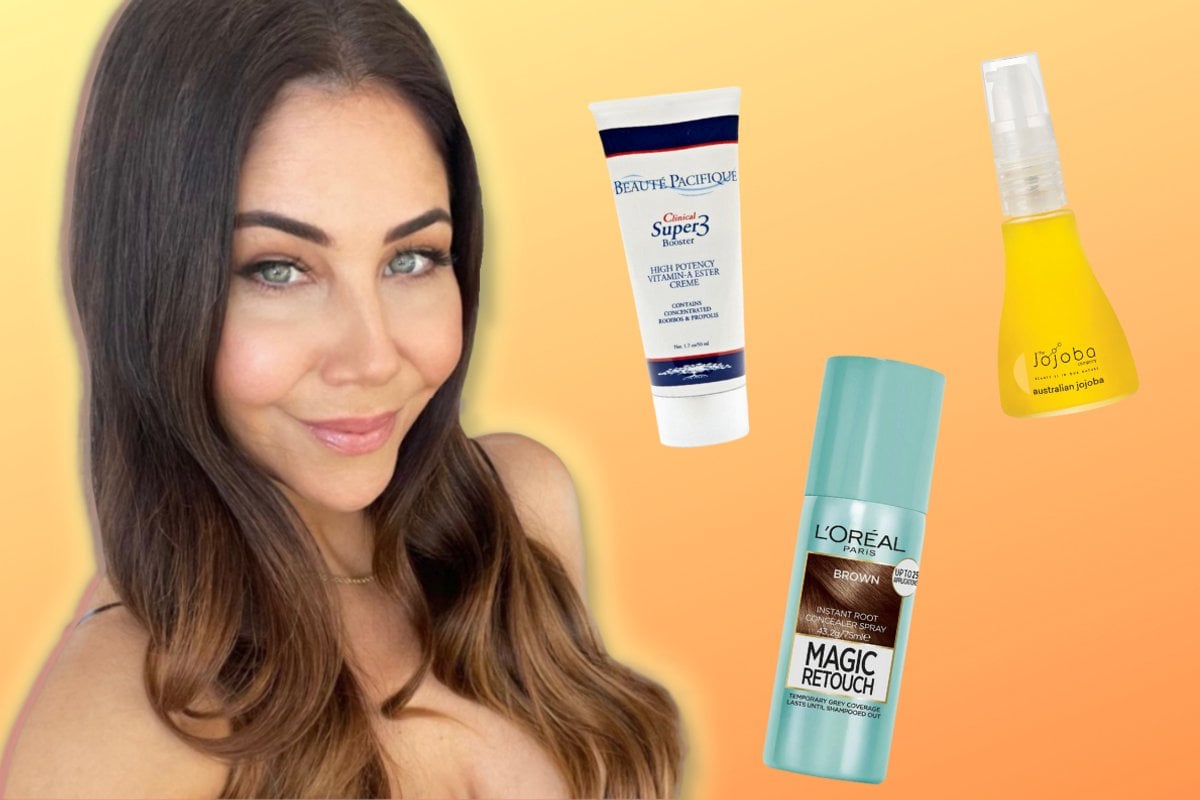 I'm often asked how this beauty editor gig works. Do I get a free unlimited supply of every beauty product that exists for eternity?
Sadly, no.
See inside Mamamia Beauty Editor, Leigh Campbell's makeup bag. Post continues below. 
What normally happens is a brand will send a new product for review at the time it is launching. I try it, recommend it (or not), and then move on. It's sort of a sending-once-only policy, so if I fall in love with any of the products I try, then I simply end up purchasing it for myself time and time again - just like non-beauty editors.
So, I thought I'd share that list with you. Right here, right now.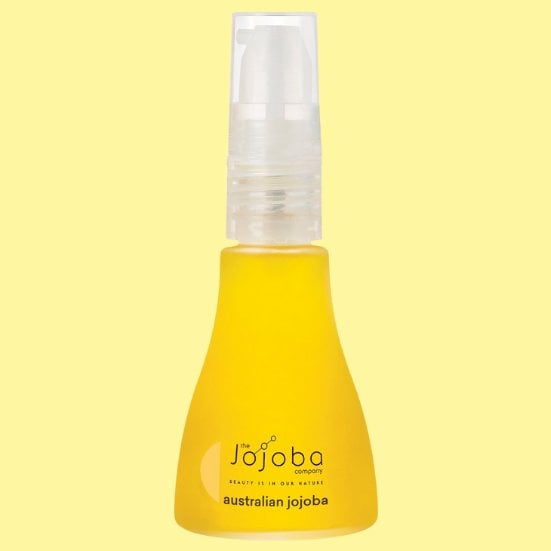 Australian Jojoba. Image: Mamamia + The Jojoba Company.  
I'll never stop banging on about jojoba oil for it's incredible versatility. I first fell in love when it helped clear up the breakouts around my jaw thanks to its antibacterial properties. It's affordable, great for all skin types and I also use it in my bath, on my nails and even through the dry ends of my hair.