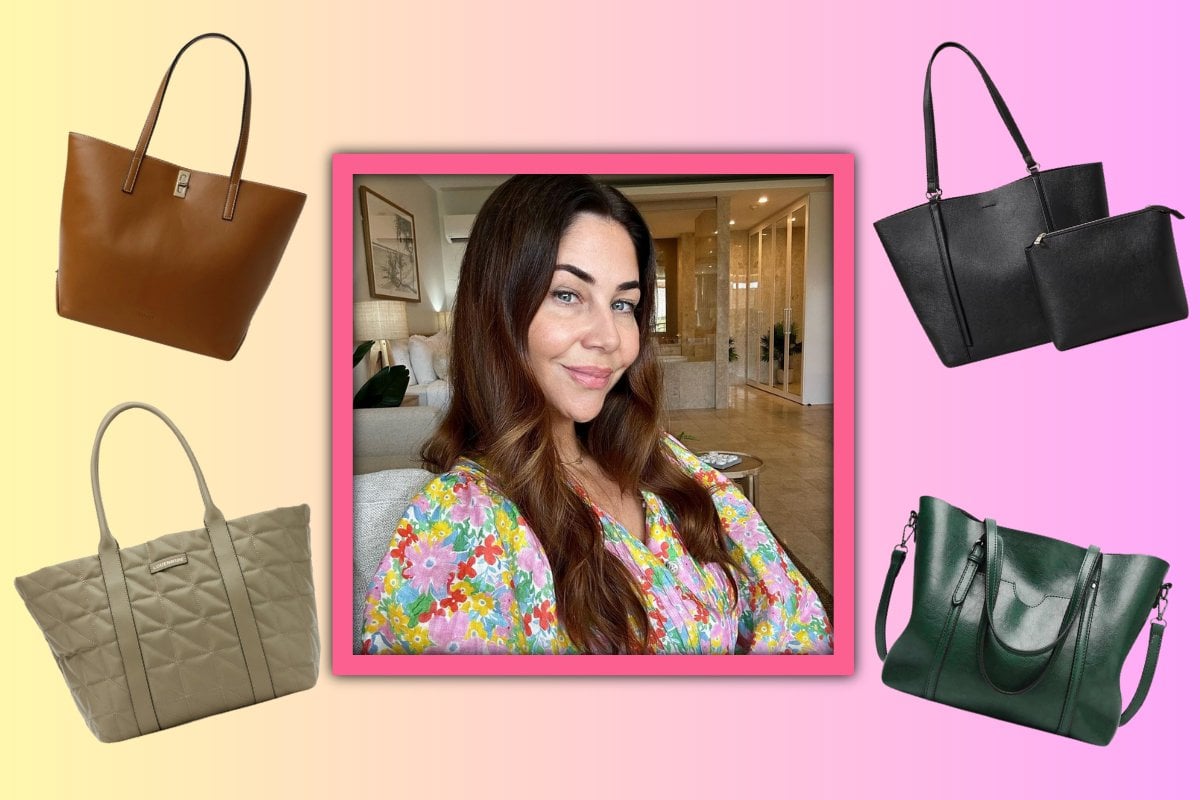 Welcome to Leigh's List. A weekly column, a bit like an agony aunt, but for your shopping woes. A self-confessed shopping addict, Leigh Campbell enjoys nothing more than hunting down the *thing* you've been searching for but haven't been able to find.
Karen asked:
"Hi Leigh, I have a request for Leigh's List. I need a new handbag that holds a lot.
I'm TTC (trying to conceive) so I'm hoping to invest in a tote bag or maybe a stylish backpack that I can use as a baby bag when the time comes, but in the meantime, I'll use it for work and to travel so it needs to fit my laptop, lunch, all that daily stuff. Ideally, I'm looking for a leather one, but open to other options.
Does it exist? Or do I get a separate baby bag when the time comes?"
Watch: Inside My Wardrobe | Crossbody Bags. Story continues below.
Leigh answered:
"I LOVE big bags! I feel like I'm always carrying a million things with me, pre-and-post becoming a mum, so I've always needed a good carry all.
You definitely don't need a specific baby bag, just a roomy option that fits enough stuff. You can then just add inserts, or use a packing cube to hold nappies and wipes, like I did.