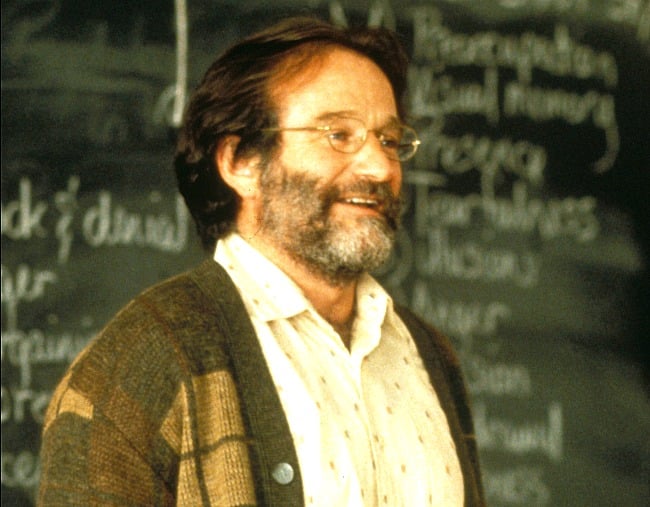 Teachers are good for so much more than just helping you with your ABCs and explaining algebra. They're brimming with knowledge on everything from whether to go for money or your passion in a career, to how to get over a break-up – and often, they share these words of wisdom with their students.
Sometimes this advice doesn't stick, but other times a quote from a teacher will stay with a person for the rest of their life.
It's those unforgettable lines that Redditors shared on a thread this week, asking what their most memorable teacher quote was.
Some were confined to the classroom…
College professor. "You're not here for me, you're here for you. You do yourself no favours by forgetting that"
– Satanshonda
"Go to the cheesy dances, go to the class assemblies, go to the school plays, go to prom. You guys only get to do it once. Don't miss out on it because you are too cool or you think they're dumb. You only get to experience it once." – My shop teacher who was disappointed to find only 3/30 kids were going to an upcoming dance. Looking back it was the best advice I could have gotten. I just wish I would have gotten it sooner than my senior year…
– Greywolf
Mamamia staff gave their favourite teachers a call, just to say thanks. Post continues.
Homework is optional, but you'll get a 0 if you don't do it.
– Snot_rocketeer
"There are two types of problems, yours and mine. Do not mix those two up"
– GoblinThief
"Do you hate math? Or do you actually hate not understanding math?"
– L337fox
Some were more general life advice…
I had a professor tell me "if you have a choice between a job you enjoy and a job that pays a ton, take the money. Eventually, you'll hate every job you have, but get the money and enjoy a hobby." He wasn't wrong, job excitement fades.
– TehForty
My creative writing professor in my freshman year – "Writing can be done for the sake of art or for money, but I'd sell out in a heartbeat if I had anything to sell."
– AmoebaNot