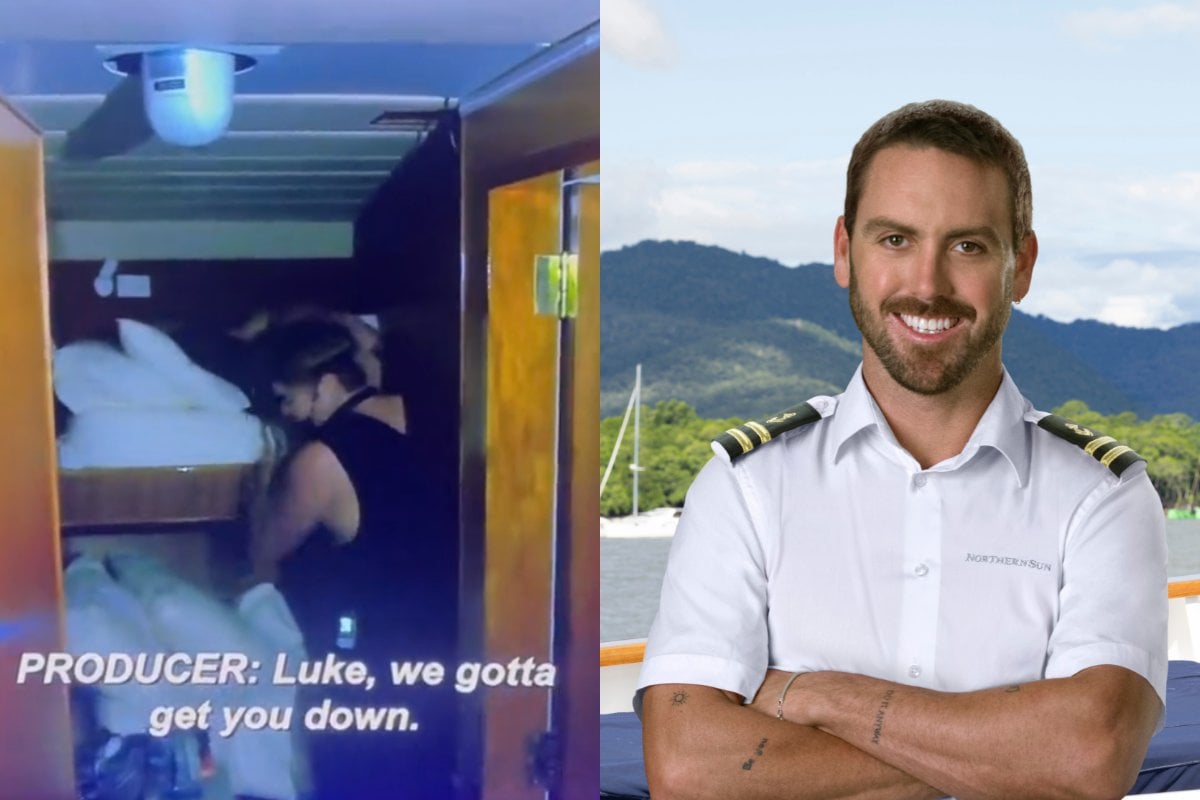 The cast and production crew of Below Deck Down Under are being commended for their response to a storyline much more serious than your usual reality TV fodder.
FYI: Below Deck Down Under follows the crew of a superyacht off Cairns, Queensland, as they live, work and party together over a hectic six week charter season.
Usually, it's all petty drama and work fights, but in the newest episodes, issues of consent, sexual harassment and assault have played out in front of global audiences, after a naked man climbed into a woman's bed while she was unconscious.
Here's everything you need to know.
What happened in the latest Below Deck Down Under episodes?
Towards the end of the season's sixth episode, the yacht crew celebrate the season's biggest tip with a big night out.
Stew Margot Sisson, who has been circled by bosun Luke Jones throughout the night, becomes visibly intoxicated, leading chief stew Aesha Scott to intervene. Margot tells Aesha she wants water and to sleep - and "no Luke".
Aesha puts Margot to bed, although she has to leave to deal with a power outage on board.
With the power out, Luke — wearing nothing but a towel — enters Margot's bedroom and climbs into her bed.
Members of production then break the fourth wall to intervene and tell him to get out of her room.
"Can you f**k off for a second?" he says, now naked, as he slams the door and holds it closed as production try to push against it. They persevere, so Luke then holds a towel against himself as he leaves and locks himself in his own bedroom.