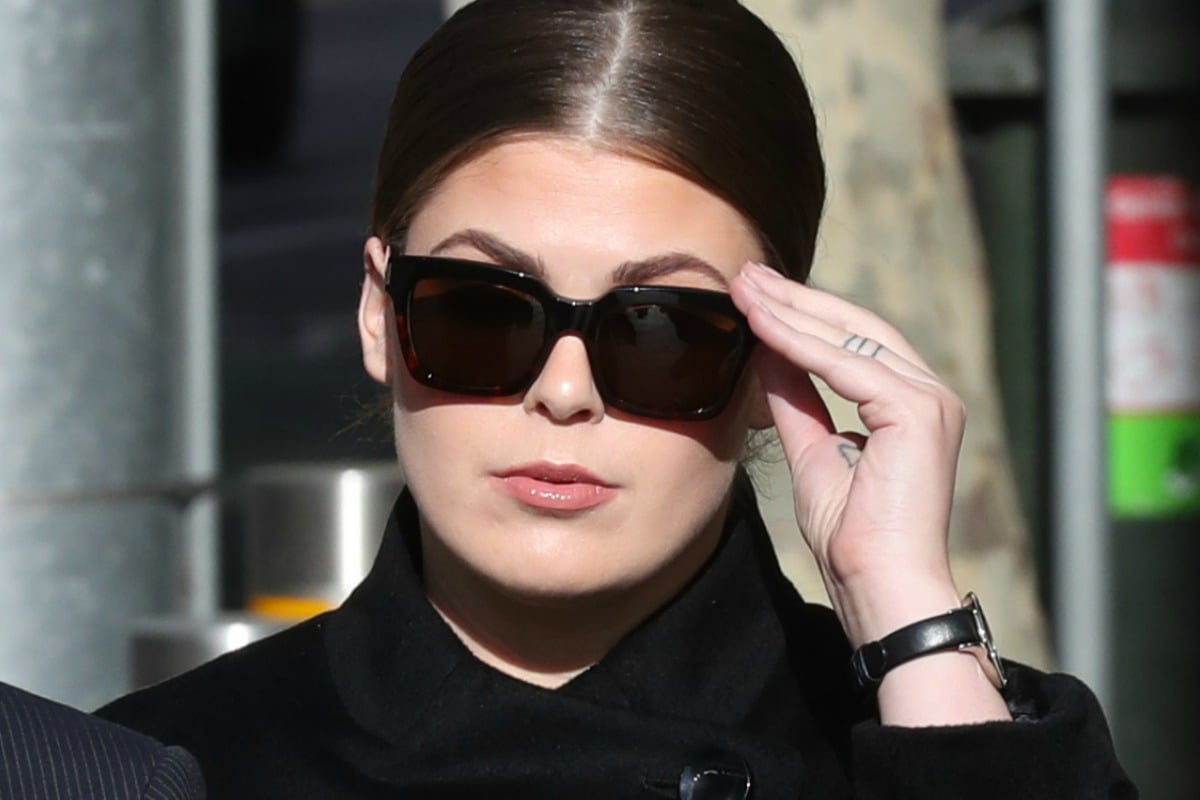 – With AAP.
1. For five weeks in 2016, Belle Gibson held a secret job at a Melbourne strip club.
During a court appearance yesterday, Belle Gibson continued her claim that she had absolutely no idea where her finances were coming from.
The 27-year-old, who was fined $410,000 after breaching consumer law, appeared at the Federal Court in Melbourne on Thursday after failing to pay the fine.
The disgraced blogger claimed she had brain cancer that was cured through using natural remedies plugged in her wellness app, The Whole Pantry, and duped her Australian consumers – many of whom had cancer – out of half a million dollars.
Since being issued the fine in 2017, Gibson has not paid a single cent, even after facing several warnings. She claims she simply cannot afford to.
Throughout her appearance in court, the cancer con artist was unable to the answer the majority of the court's questions, often claiming that she "did not remember" or she "didn't know".
The court heard that Gibson earned $16,000 in 2016 and $20,000 in 2017. In the past two years, however, financial analysis found that the 27-year-old has spent $91,000, including $13,000 on clothing, accessories and cosmetics and $45,000 on "discretionary" items.
When asked to explain bank deposits from a woman named Maxine, Gibson said she the money was for running errands like picking up a dress.
On Thursday night, A Current Affair reported the payment was from Maxine Fenson, the owner of one of Melbourne's most well-known gentleman's clubs.
Fenson told the show Gibson had undertook paid work – $25 an hour to help organise and market an adult industry awards night – for five weeks in 2016.
"She needed a job and I needed someone to help me with an event coming up," Maxine told reporter A Current Affair.
"I didn't really know too much (about Gibson), I knew the name but I didn't read anything about her previously."
When asked in court if she had considered cutting back on her spending to repay her fine, Gibson replied "no".
Consumer Affairs now has six months to push for her to be declared bankrupt or re-examine Gibson to see if they can get the funds another way.
2. A Qld man said "sweet as" when he learned he had murdered his housemate.
Siale Tinoai drew a picture of himself, wrote the words, "Craig, you're gonna die" on it and left it on a table in his Brisbane sharehouse. #9Newshttps://t.co/1Z9Qnvr2lw

— Nine News Queensland (@9NewsQueensland) June 20, 2019