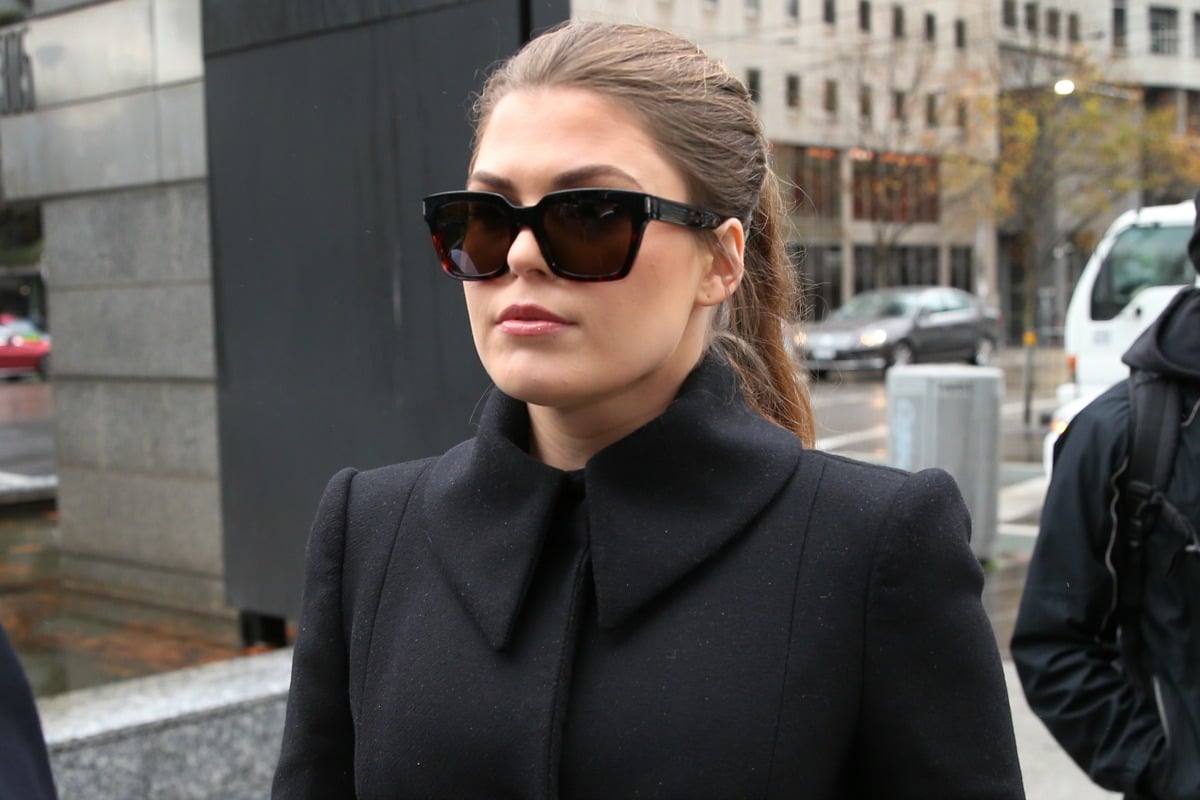 — With AAP.
When Belle Gibson faced court on Thursday, one thing was certain: she sure is forgetful.
The 27-year-old, who was fined $410,000 after breaching consumer law, appeared at the Federal Court in Melbourne this morning after failing to pay the fine.
The disgraced blogger, who claimed she had brain cancer that was cured through using natural remedies plugged in her wellness app, The Whole Pantry, duped her Australian consumers – many of whom had cancer – out of half a million dollars.
Since being issued the fine in 2017, Gibson has not paid a single cent, even after facing several warnings. She claims she simply cannot afford to.
Belle Gibson was given media training in which she allegedly practiced her cancer claims. Post continues after video.
Removing her pink glasses as she started crying on the stand earlier today, Gibson was questioned about her finances as well as her inability to pay back the fine.
But throughout her appearance in court, the cancer con artist was unable to the answer the majority of the court's questions, often claiming that she "did not remember" or she "didn't know".
Basically, the bulk of her answers when questioned about her finances were: ¯\_(ツ)_/¯.
Here, we unpack the five weirdest moments from Belle Gibson's latest appearance in court:
1. When her earning and her spending just… didn't add up.
During the hearing, the court heard that Gibson earned $16,000 in 2016 and $20,000 in 2017.
In the past two years, however, financial analysis found that the 27-year-old has spent $91,000.
It just… doesn't add up.
"I don't believe your figure is correct," Gibson responded.