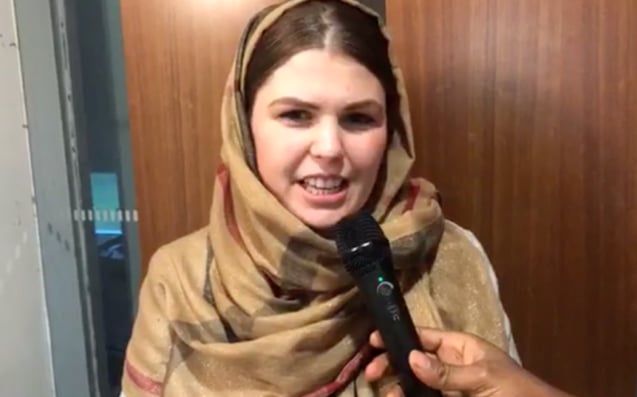 Draped in a headscarf and using a new name, cancer conwoman Belle Gibson has appeared in a video claiming to be adopted by Melbourne's Ethiopian community.
In the video, posted on Facebook by Shabo Media in October, a Gibson goes by the name Sabontu and speaks at length about the ongoing plight of the Oromo people.
"I felt completely adopted by your nation and your people and I feel like my heart is as invested as yours and your families," she says in the video.
"I see no difference in your struggle and the struggle that I have for fighting for the liberation of Ormea."
Watch: Belle Gibson speaks about her role in the Ethiopian community. Post continues after video.
The fraudster says she has been involved in the community for about four years through volunteering and has become "deeply invested" in it.
However, the interviewers say they did not know who she was at the time, and neither did the community, a Shabo Media spokesman told AAP.