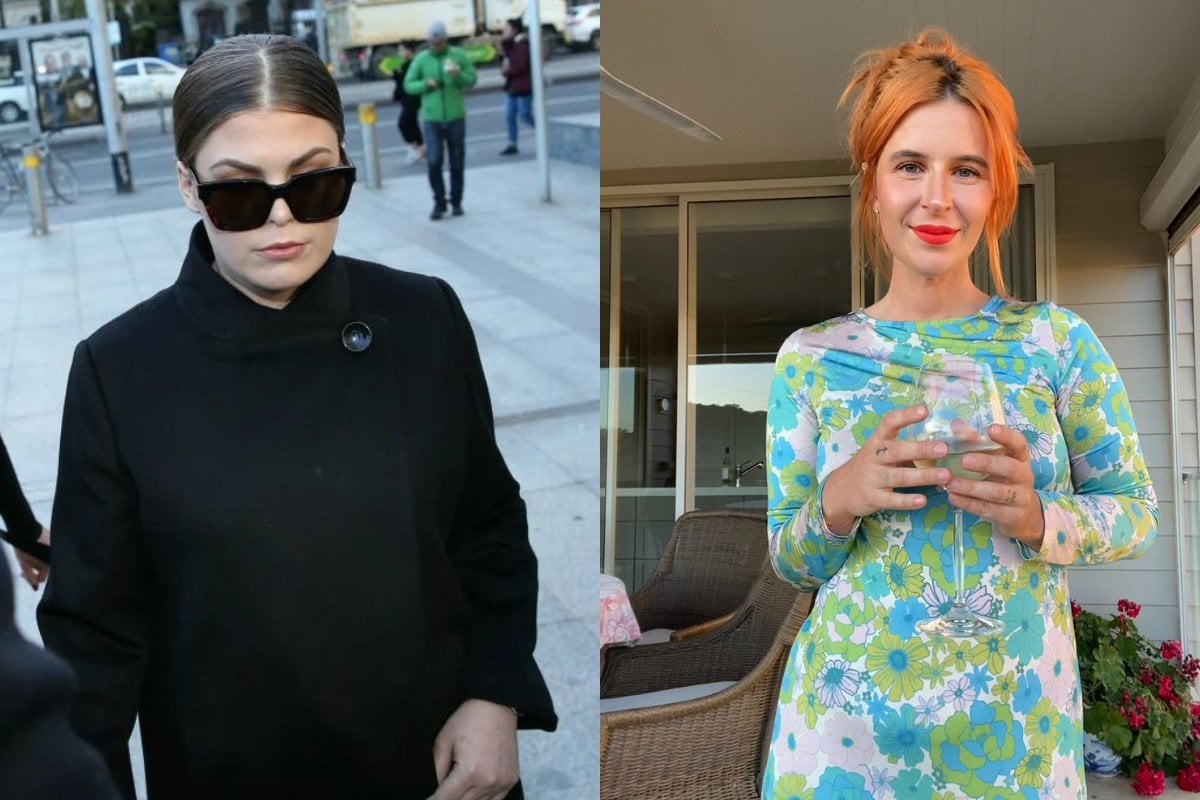 Bella Johnston was around 14 years old when she suddenly began to lose weight.
She tells Mamamia that she lost about 25 kilos within a matter of months and, in addition to this dangerous and conspicuous change in her body, she experienced a number of other disturbing symptoms: fatigue, dizziness, a persistent, hacking cough that would cause her to lose her breath and pass out.
Her parents took her to go and see a doctor, who quickly asserted that she was suffering from the eating disorder anorexia nervosa – although Bella knew this wasn't true.
"As soon as that was written down, nobody believed me about anything... I was never offered a scan, a CAT scan, an MRI or anything. They told me that my cough was asthma – I've never had asthma," she explains.
Her sickness only intensified. Bella continued to lose weight and she developed a pronounced lump in her neck that the doctors dismissed as glandular fever. By the time she was 18 years old she was so frustrated by the system that was blatantly failing her, she cut herself off from her doctors and moved to Melbourne.
There, she started to become interested in alternative medicine, because she was so frantic to understand what was wrong with her body. She started reading advice online and visited a naturopath who informed her that her sickness must be the result of a "blocked gland" and that she needed to take Epsom salt baths and drink bone broth. She tried it all, multiple times.