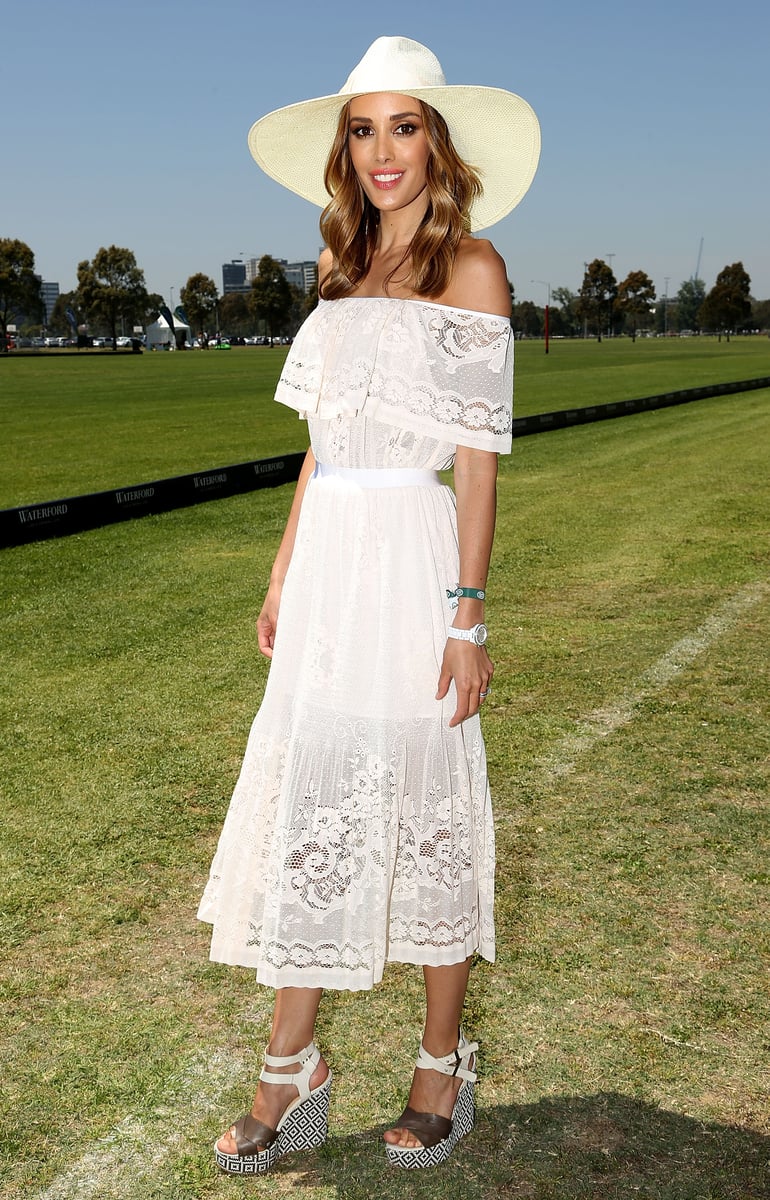 I probably spend too much time wistfully looking at photos of Bec Judd's life. The glossy hair, the poreless, poreless skin, the perfect home décor. I WANT IT ALL, DAMMIT.
And while I have been sanctioned to a pore-ridden life of mediocrity, now there's a way I can experience a lil' bit of the Bec Judd life. More specifically, I can experience it on my lips.
Yes, Bec Judd has given us something we never even knew we wanted but now we so desperately do: a lipstick.
A LIPSTICK. A PINKY COLOURED LIPSTICK TO SMACK RIGHT ON YOUR LIPS. REJOICE, PEOPLE, REJOICE. Here is the said lippy on said lips…
Personally, I'm super excited. I'm 98 percent sure the woman sweats style in place of B.O., so if ever a lip colour is going to suit my mug, it's going to be hers. There is just one catch though: you can't wander down to your nearest Woolies and grab one, it's gonna be a little more complicated than that.
The lippy has been made in collaboration with BeautyEdu (a beautician training company), The Lip Lab (a company that let's you make very own shade of lipstick) and EastLand shopping centres. So instead of picking one off a shelf, you're gonna have to head down and request the "Bec Judd" to be specially made.
Still. TAKE MY MONEY.
Check out the best of Bec Judd's Instagram. (Post continues after gallery…)