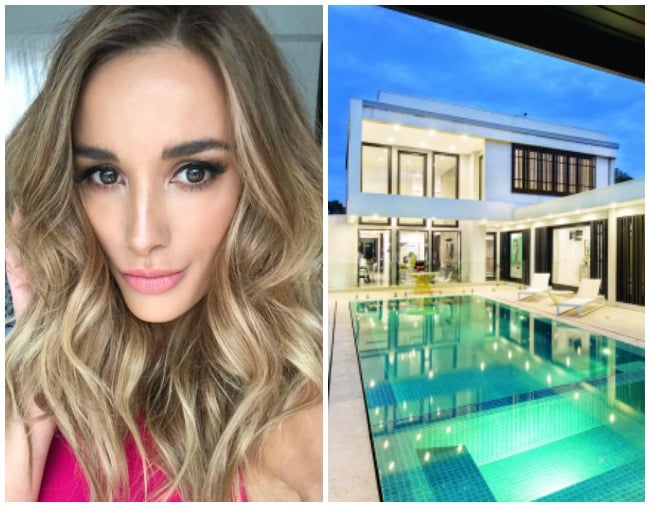 1. We now know why Bec and Chris Judd sold their beautiful $5 million home.

It's one of Instagram's favourite homes, but it will soon no longer house Chris and Bec Judd and their four kids. Yes, on Sunday night, the couple's real estate agent Andrew Campbell confirmed to the Herald Sun the the family had sold their Brighton home after asking for between $4.7-$5.17 million.
Posting on Instagram, Bec may have explained why the family sold their home, writing:
"I'm going to miss this place sooooooooooo much but I can't wait to share what we are doing next. Our new family home and an EPIC renovation/extension with @biasoldesign. You'll be able to watch it on @thestyleschool Coming soon(ish)…"
While previously hinting on Instagram the house wasn't big enough for their four kids, Bec Judd has pulled the ultimate Bec Judd move and turned a dilemma into a pretty incredible business opportunity.
Brava.
We can't wait to see the next one.
2. Em Rata calls Kim Kardashian an "incredible feminist". The suffragettes collectively roll their eyes from beyond the grave.
However sexual our bodies may be, we need to hve the freedom as women to choose whn & how we express our sexuality. pic.twitter.com/1KK0MtXRuv

— Emily Ratajkowski (@emrata) March 30, 2016
Ah, yes, well.
This month, Emily Ratajkowski is fronting the cover of Elle Magazine and is interviewed about everything from body image to politics to feminism which is, you know, fine. Great. Lovely.
It's just that somewhere along the way, she spoke of her love and admiration for Kim Kardashian.
"I think Kim Kardashian is actually an incredible feminist. I channel her when I'm having a bad day. I'm like, 'Here's someone who really doesn't give a shit what anyone thinks.' I would like to be that person who is above it all, and she is that way," she said.
Do you guys want to fill her in on #AppetiteSuppressantLollipopGate or shall we?
3. Demi Lovato set up a sexual harassment 'prank'. Then responded to criticism by saying "people DON'T know my full story".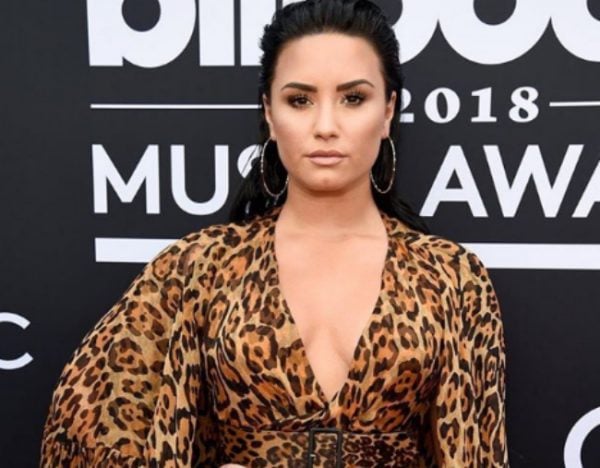 Demi Lovato has made a lot of people angry after she shared a 'funny' story to her followers on Twitter.
During a Q&A session on Twitter, Lovato was asked, "what's the funniest prank you've ever pulled?"
The 25-year-old shared what she deemed a "prank" on her security guard, but, ahh, it turns out it is literally the definition of sexual harassment.
"I hired a lady of the night in Vegas and sent her to Max's hotel room to surprise him. She walked into his room without permission and grabbed him in his 'area' and he freaked the f**k out hahahaha," Lovato wrote on Twitter.
Right, OK. Cool?
As the backlash inevitably came, Lovato deleted the tweet, following up with another, somewhat bitter, one:
I swear I could tweet something about craving jelly beans and it would offend someone.

— Demi Lovato (@ddlovato) June 3, 2018
Oh, and she kept going, too:
"For all of those coming at me [right now], listen to the lyrics of Warrior and maybe you'll have more compassion for someone who made a simple mistake. Of all people I know about sexual abuse. You don't have to educate me."
Shortly after, Lovato shared an apology, "So sorry if anyone was offended," alongside an emoji of a sad face.
And, finally, this:
4. How does Kylie Jenner hold her baby? In an $800 designer carrier, of course!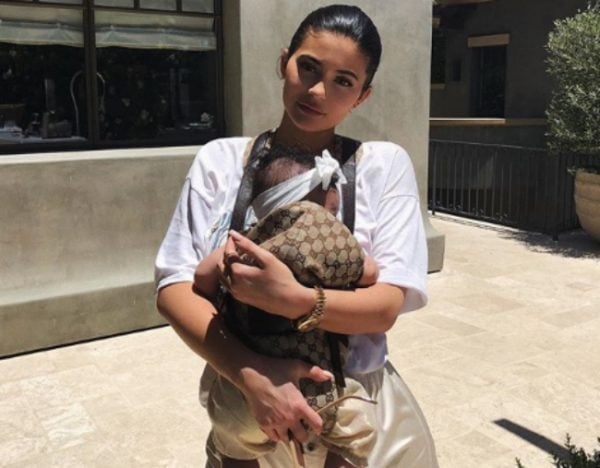 Well we know if there's one thing Kylie Jenner is good at, it's having a lot of money and spending it as she pleases.
Exhibit A: Expensive baby carriers.
In an Instagram post with her baby Stormi, the 20-year-old carried the child in a baby carrier, and when we say baby carrier, we mean an $800 Gucci baby carrier, of course.
Cheers to the four-month-old babies draped in Gucci while the rest of us pore over our car insurance bill. What a time to be alive.
5. Keira and Jarrod just dished on when they first had sex and it's far later than expected.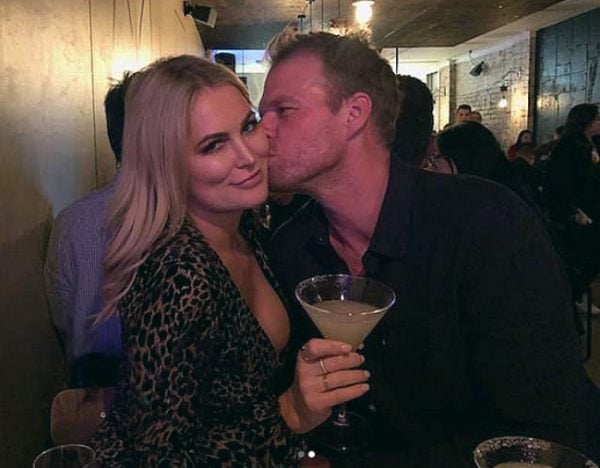 Monday mornings are usually quite dull, until this morning when we found ourselves suddenly learning details of the night Bachelor in Paradise couple Keira Maguire and Jarrod Woodgate first had sex.
Going on the Kyle and Jackie O Show, the pair decided to share information they'd "never told anyone before" when Kyle Sandilands chucked in one final, unnecessary, but very question: "What was the night you first had sex like?"
Keira, 32, and Jarrod, 32, unexpectedly obliged with an answer, revealing they actually waited several weeks. In fact, it didn't happen until their very last date and sleepover before the show's final commitment ceremony. They said they were staying at the Intercontinental Hotel at the time, which was strictly camera-free unlike their regular huts.
"It's when you have your last date and then you decide whether you want to be together," said Keira.
"It was much better accommodation. We weren't going to have sex in those cabins."
For more, read the original article.