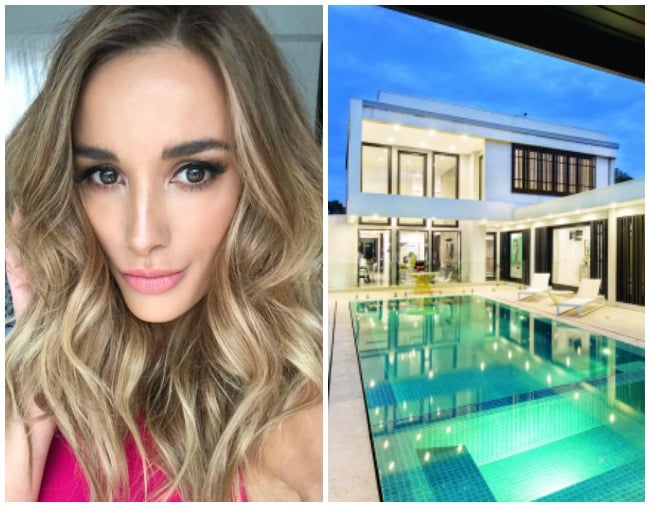 1. We now know why Bec and Chris Judd sold their beautiful $5 million home.

It's one of Instagram's favourite homes, but it will soon no longer house Chris and Bec Judd and their four kids. Yes, on Sunday night, the couple's real estate agent Andrew Campbell confirmed to the Herald Sun the the family had sold their Brighton home after asking for between $4.7-$5.17 million.
Posting on Instagram, Bec may have explained why the family sold their home, writing:
"I'm going to miss this place sooooooooooo much but I can't wait to share what we are doing next. Our new family home and an EPIC renovation/extension with @biasoldesign. You'll be able to watch it on @thestyleschool Coming soon(ish)…"
While previously hinting on Instagram the house wasn't big enough for their four kids, Bec Judd has pulled the ultimate Bec Judd move and turned a dilemma into a pretty incredible business opportunity.
Brava.
We can't wait to see the next one.
2. Em Rata calls Kim Kardashian an "incredible feminist". The suffragettes collectively roll their eyes from beyond the grave.
However sexual our bodies may be, we need to hve the freedom as women to choose whn & how we express our sexuality. pic.twitter.com/1KK0MtXRuv

— Emily Ratajkowski (@emrata) March 30, 2016