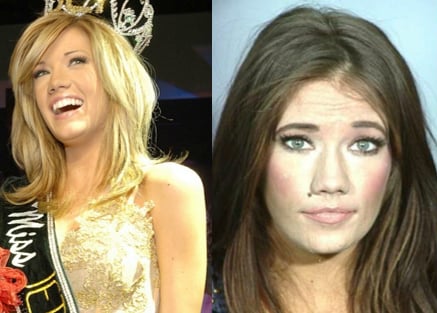 From beauty queen to alleged meth dealer in just a few years.
Eight years ago, Katherine Nicole 'Katie' Rees was a blonde, smiling beauty queen. Now, she's unrecognisable — and apparently spiralling out of control.
Rees, who was crowned Miss Nevada in 2007, has just been arrested and charged with charges relating to the drug methamphetamine, or meth.
The four charges relate to allegedly trafficking in a controlled substance, sale of a controlled substance, and two counts of conspiracy to violate local drug legislation, the Las Vegas Review-Journal reports.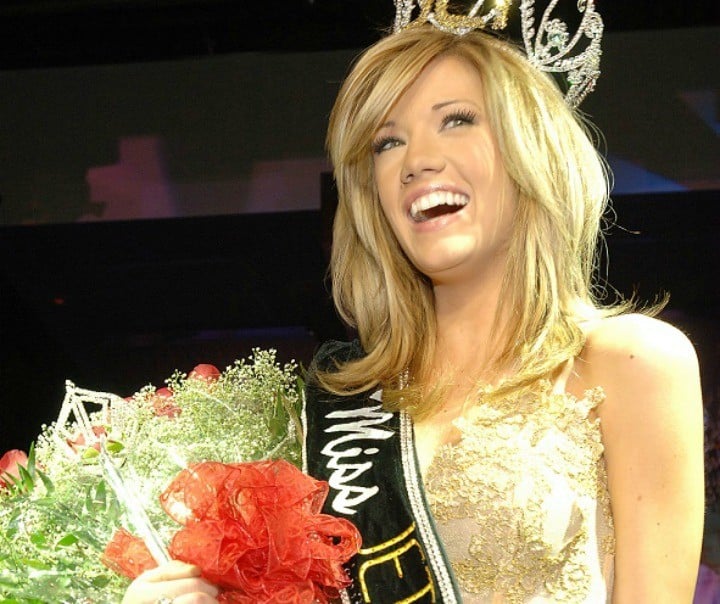 The 30-year-old allegedly sold meth in September and in October, was found with 5.3 grams of the highly addictive drug on her, new court records show.
Also read: 'You don't have to be an addict to be devastated by ice. I should know.'
On Wednesday, a $50,000 arrest warrant was issued for the young woman on the basis of those felony charges. She was subsequently arrested and charged, although People reports Rees has not yet entered a plea.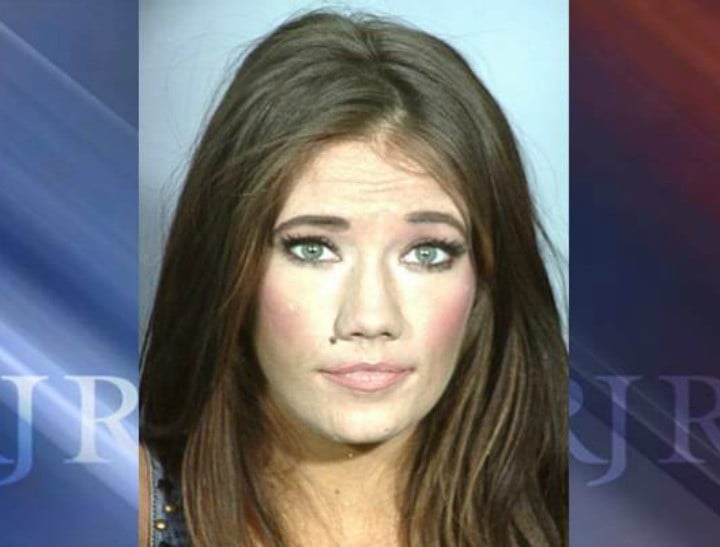 The latest charges are not the Las Vegas-based woman's only brush with controversy.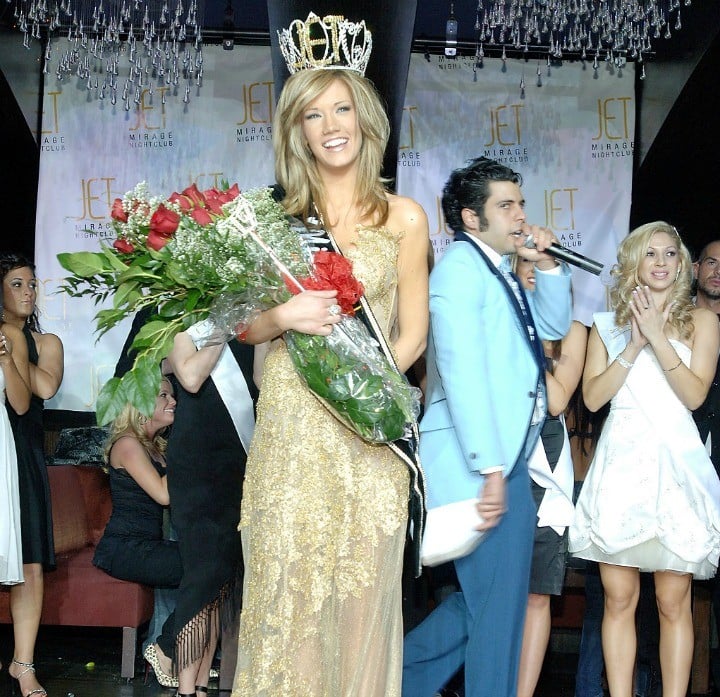 Despite Rees' apparent determination to maintain a squeaky-clean image, she was charged in 2008 with for resisting arrest in Las Vegas — and just 18 months later, she even appeared on Australian TV when her bags tested positive for cocaine and crystal methamphetamine, or ice.
Related: A mother got her daugher hooked on ice, and the reason why is unbelievable.
In that 2009 episode of Border Security: Australia's Front Line, Sydney customs officers questioned her after swabs of her laptop and designer bag tested positive for the drugs — but she vehemently denied that she was herself a user.
"I don't do drugs," Rees said at the time, before eventually being released without charge. "I don't use cocaine. I don't use any kind of pill, no kind of Xanax, no anything. I don't use anything."
She added on the show: "I think I almost just peed my pants, to be honest with you.
"I'm shocked. I'm from Las Vegas, so you never know what the heck is going to be around out there, and I thank gosh I don't have anything on me because I don't do any sort of illegal activity, but Las Vegas apparently does."
A clip from Rees' episode of Border Security (post continues after video):
Sadly, Rees' fall from grace didn't end there. In 2012, the young woman pleaded guilty to possession of a drug not for interstate commerce and underwent drug counselling, according to the Las Vegas Review-Journal.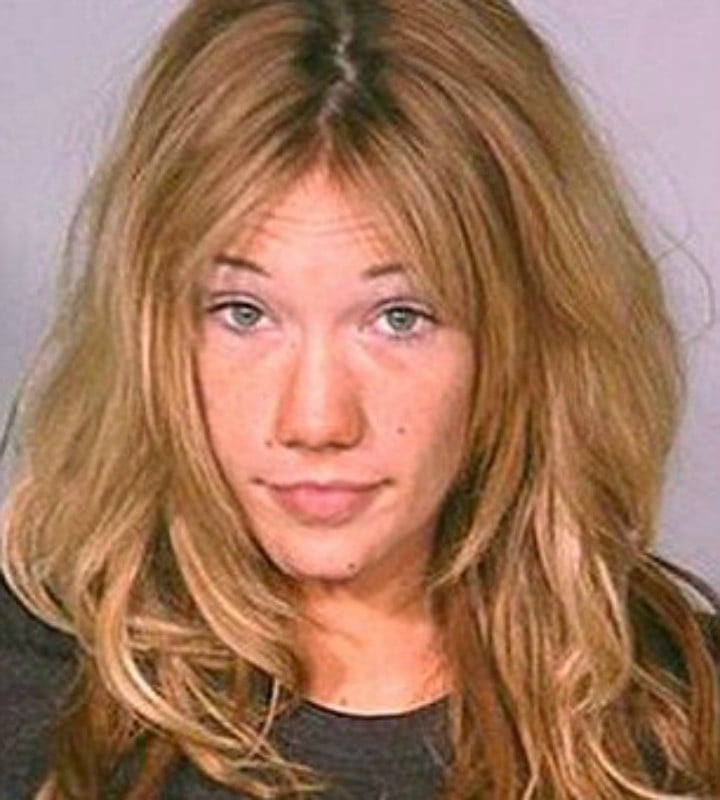 According to that newspaper, Rees still works as an actress and model in Las Vegas, and her now-deleted Facebook profile  described her as a "Warrior of Light," — an "Indigo child/ starseed, healer, keeper and teacher of ancient wisdom, helping to raise the frequency (vibration) of humanity to the new 5D Earth through enlightenment, peace and love."
Her sad story is a cautionary tale about the effects of methamphetamine, of which ice is just one form.
The use of ice is at an all-time high in Australia, according to a report by the Australian Crime Commission report, and a report by Triple J's The Hack revealed that the widespread drug is sometimes being used to lose weight.
The drug is highly addictive — even more so now that some are cutting ice with heroin.
"It releases a massive amout of dopamine (the nuerotransmitter responsible for feeling pleasure)… it causes this enormous rush in young minds. They simply cant cope", Mr Cutts said in a Four Corners report into the use of ice in regional Victoria.
Over time, the drug destroys the brain's ability to naturally produce dopamine, and can cause brain damage.
Some powerful GIFs from the anti-drug campaign Faces of Addiction, which' is aimed at bringing awareness to drug addiction and reducing the stigma attached:
Related content:
Please don't look away: These are the faces of addiction you need to see.
It's one of the cheapest drugs on the market. It also has the potential to do the most damage.

The TV show that should be screened in every school in Australia.
Do you have a news story to share? Email [email protected]
[post_snippet id=324408]