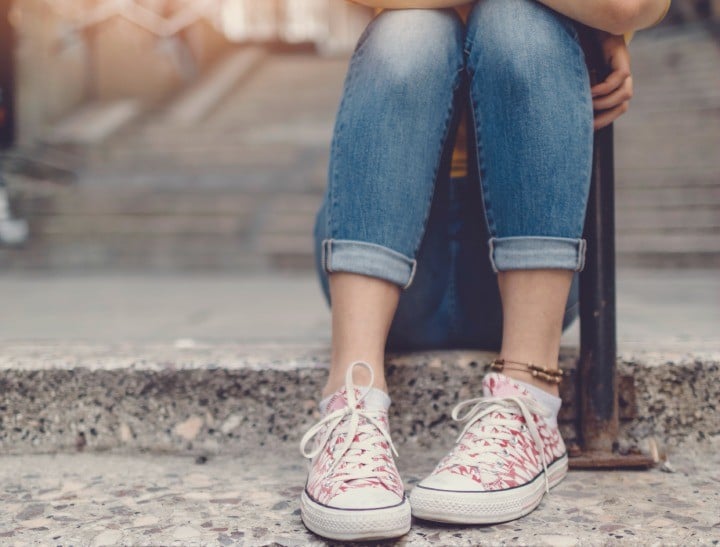 Sleepless nights and scabbed, ravaged skin: this is what ice addiction really looks like.
It started as an easy way to avoid the pain of a relationship breakdown — but soon escalated to a full-blown habit that left Rachel* jobless, sleepless and forking out $500 a day.
Rachel was having relationship problems when she began dabbling in methamphetamines, also known as crystal meth or ice, three years ago. She was in a toxic relationship, and seeking an escape from the constant fights.
"[At first] I'd just do it and my worries would go away," 26-year-old Rachel told Mamamia. "Then I'd just do it to have fun because I had already crossed that line."
Perth mine worker Rachel was first given the drug by a colleague, and found it was commonly used in her circle of well-paid colleagues — whose week-on, week-off work structure gave them plenty of time to use.
"I quickly got to know a lot of people that were on it," she said. "Having lots of money just made it a lot more prevalent. It's just everywhere."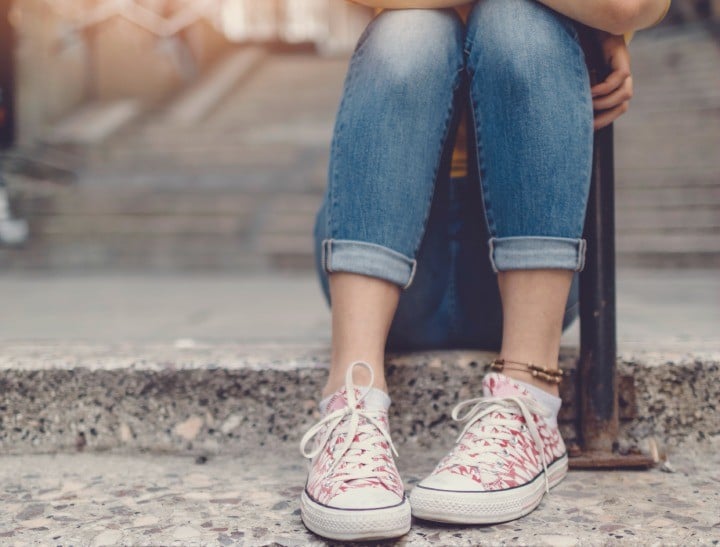 Ice's effect on Rachel's work performance was immediate. After keeping her awake for days, the drug sometimes caused Rachel to crash out at random hours. She began sleeping at work, as well as lashing out at those around her.
"I was just really short-tempered," she recalls. "People had to walk on eggshells around me. I was in a real rush to get out because I wanted to keep using."