Life couldn't have been any better for Andy and Vashti Whitfield. It was 2010 and Andy was about to begin filming season two of hit TV show Spartacus: Blood and Fire. Married for over a decade, desperately in love and with two beautiful children – Jesse and Indigo – nothing could have prepared them for the devastation of the next 18 months.
Andy was about to be diagnosed with lymphoma – the cancer that would end his life.
Now, a newly released Netflix documentary that follows those last months gives a raw insight into what it's like to watch your husband die from cancer.
It's called Be Here Now, a motto Andy had tattooed on his cancer-ridden body, and it's one of the most confronting documentaries I've ever watched.
Even though I knew how this journey would end for him, I couldn't bring myself to believe it.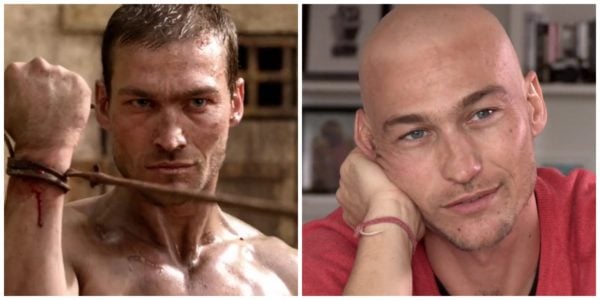 This incredible man, husband, father-of-two, talented actor and amazing soul went from determination and positivity at the beginning, to crying and shrieking in pain during an MRI.
The pain was so bad, he said he had given up.
Shortly before his death Andy began to feel better. Happy, positive and ready to work.
Speaking a year after her husband's death, Vashti spoke about the challenges of raising their children now that he is gone.