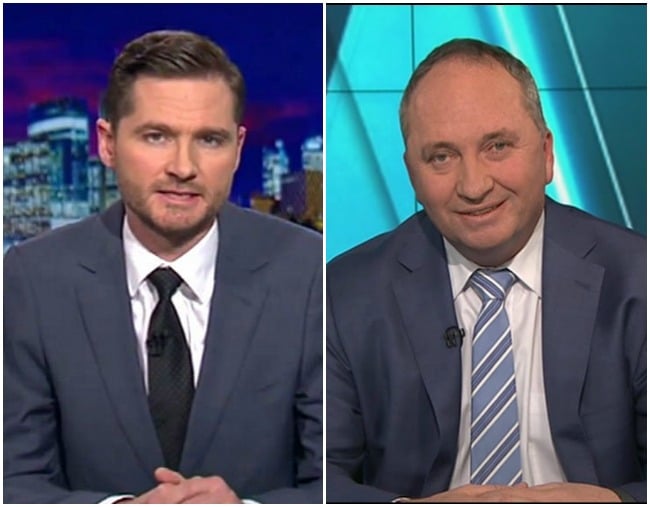 Barnaby Joyce has been asked some tricky questions while promoting his new book, but none more awkward than the one Charlie Pickering posed to him on Wednesday night.
During an interview on ABC's The Weekly, the host used the opportunity to ask the former deputy prime minister about the dedication in his memoir Weatherboard and Iron: Politics, The Bush and Me.
The newly published book is dedicated to Barnaby's four daughters, Bridgette, 20, Julia, 19, Caroline, 17, and Odette, 15, and his son with new partner Vikki Campion, Sebastian.
It reads: "I could have given you a life outside the spotlight I turned on you. I wanted the best for you, but was blinded in the glare of the exertion."
Pickering's point on this was less of a question and more of a statement we've all been thinking.
"Are your daughters embarrassed by you?" the host asked.
Barnaby response was typical of any politicians, attempting to bring it back to positive policy.
"Charlie, I love my daughters dearly. And I love my son. And I think that what we've got to do is make sure we have a nation where there are opportunities if they live in a regional town, a small town, as good as your opportunities where you are."