What would you do if you became an instant multi-millionaire thanks to your bank's mistake?
Sydney woman Clare Wainwright was faced with this dilemma on Thursday when she discovered her bank had accidentally transferred $25 million into her home loan.
Um… thank you?
"I was very shocked by it. Obviously to look into your account and see that amount of money in your account anyone would be shocked," she said.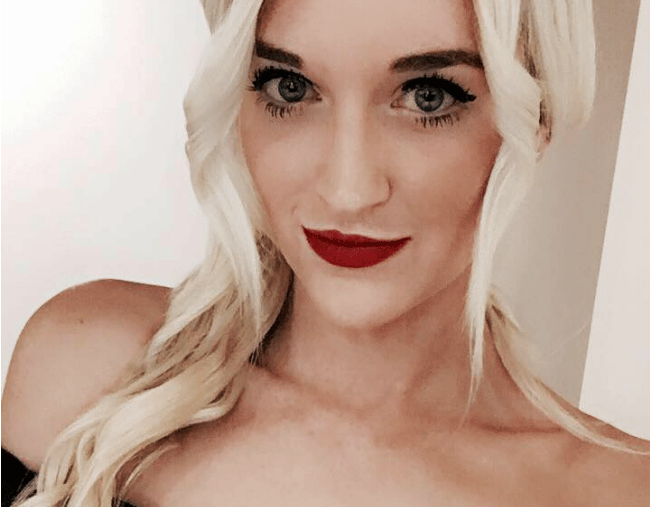 The 26-year-old told Mamamia the mistake happened when the bank entered that day's date as the amount, 25/10/2017 or $25,102,017, to be transferred into her NAB home loan. The monthly repayment from her St George account was supposed to be around $2500 and it was the first payment into her newly refinanced home loan.
Realising their mistake, St George quickly tried to reverse the payment, but it had already made it's way to the NAB account.
"So both accounts were in the positive, which was nice."
At this point, the Manly woman posted a screenshot of her account to Facebook, jokingly asking friends, "Do I skip the country??"
But as a lawyer, Clare knew the potential consequences of keeping the money and called her mortgage broker right away to have the issue sorted out.
"My mortgage broker called them yesterday at around lunch time and let them know and they said that someone would look into it in the next three business days. Not ideal," she told Mamamia.
She said that after Fairfax contacted the bank however, progress moved quickly as of Friday morning the issue has been resolved.
A NAB spokeswoman confirmed to The Sydney Morning Herald the issue had been fixed. The newspaper reported St George had not responded to requests for comment.
You might be thinking how disappointed you would be right now, but Clare told Mamamia there was one bonus to come out of the schmozzle.
"NAB have actually given me the first month's repayment free on my mortgage as a nice gesture to make up for their error, which I think was handled really well by NAB in that regard."
"Obviously a very serious oversight on their part if I had have actually wanted to use that money."
Indeed, not everyone is as sensible as Clare.
We know what we would have done...
Listen: Most millennials struggle to get into the housing market.