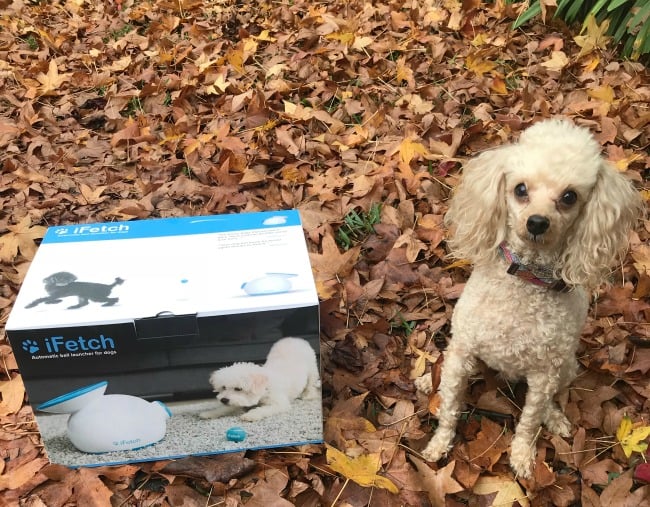 My name is Basil.
Basil the poodle.
And I am obsessed with fetch.
I could play it for hours and hours. I will fetch pretty much anything – tennis balls, soft squishy toys, sticks, the family cat, anything!
I don't know if it's something that's been ingrained in me since I was a puppy, or if it's just something I am really good at. But fetch is my thing. I am pretty sure all my doggo friends from the dog park would say that I am their #goals when it comes to fetch skills.
But there is one problem. My humans get over throwing the ball for me.
I would constantly drop things by their feet in the hope that they would make my little doggie dreams come true, but time and time again I would be told "that's enough, Basil".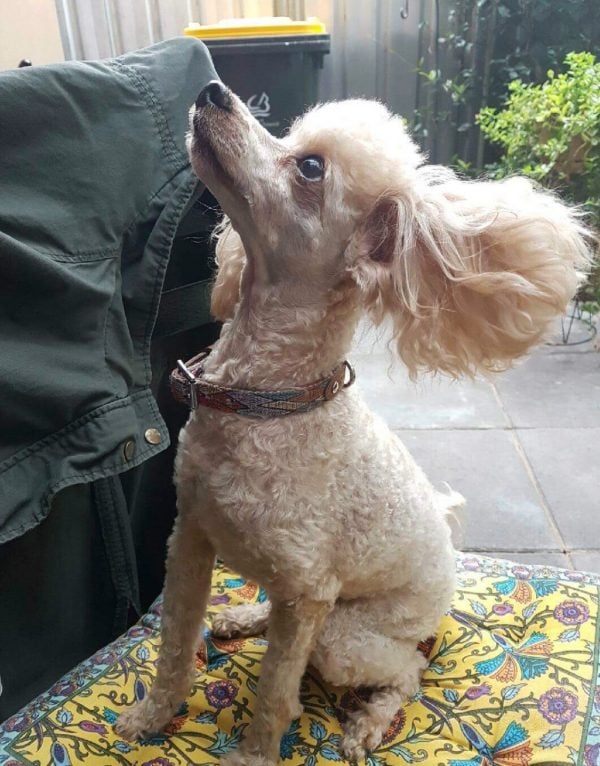 My heart would break.
I needed a resolution.
Then, the the iFetch Automatic Ball Launcher came along.
It was all my hopes and dreams coming true.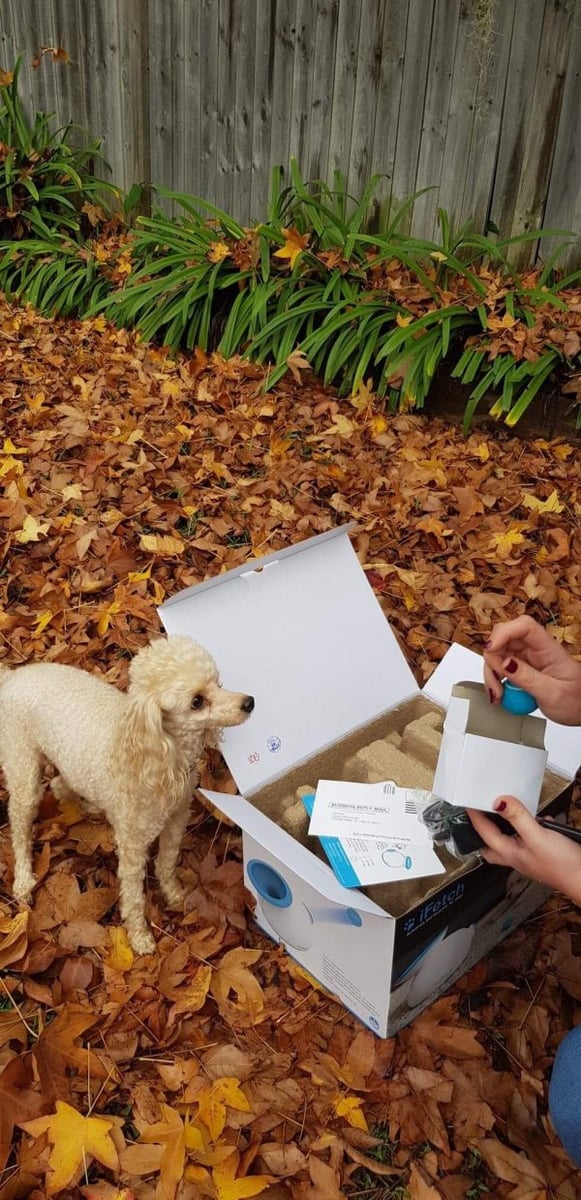 After reading that once this bad boy was powered up that it would be suitable for small to medium dogs (that's me!), that it could be used inside or outside, and that it would continue to shoot mini tennis balls for as long as your dog fetched them, I knew I had to have it.
The humans approved instantly. It was a win win situation. They could focus on doing human things and I could keep improving on my impeccable fetching skills.
When the iFetch arrived and it was the best day of my dog life so far.
The humans powered it up with some batteries (you could plug it into a powerpoint, too, if you wanted), loaded it with the miniature tennis balls provided (which were bright blue, perfect to spot in green grass) and off we went.
I couldn't believe my little doggie eyes when balls were being launched all over the backyard.
My humans think they 'taught me' to bring them back and put them in the launcher, but really I only needed them to show me where to pt the ball for the first few times. After that I was a pro!
So off we went - for hours I was able to play the best game on the entire planet, and without the whinging of lazy humans.
I give the iFetch two paws up.
The iFetch Original Ball Launching Machine is currently on sale on Mamamia Shopping.