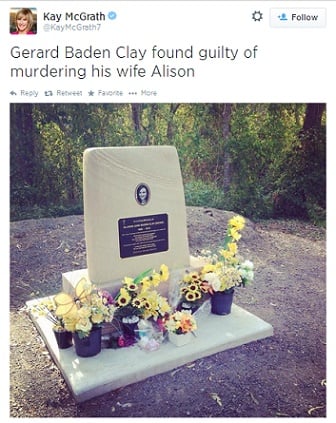 Gerard Baden-Clay has been found guilty of murdering his wife Allison and sentenced to life imprisonment with a minimum parole period of 15 years.
Baden-Clay, a 43-year-old former real estate agent, was accused of killing Allison 19 April 2012, but pleaded not guilty.
The jury reached its unanimous verdict at around 11:00am today, on its fourth day of deliberations.
There was a loud cheer and yells of "yes!" from Allison's family as the verdict was announced, while Allison's sister Vanessa Fowler wept and whispered "thank you" to the jury, Yahoo News reports.
Baden-Clay, who was wearing a black suit with a yellow striped tie in court, was asked if he had anything to say following the verdict, but responded "no".
He reportedly began gasping for air in the minutes following the verdict's announcement, saying he couldn't breathe.
Yellow was Allison's favourite colour, and a number of her supporters also wore the colour in court today.
Victim impact statements read in court
Allison's mother, Priscilla Dickie, read a movingvictim impact statement in court following the verdict.
"You promised to take care of her … you did the opposite," the bereaved mother said.
She said Allison had stayed for her husband and the couple's three children. "She stayed and she died," Ms Dickie said.
Ms Dickie added that she didn't know how she would fill the role of mother — and that it broke her heart to think of the three Baden-Clay children, who now have to deal with having "mummy put them to bed one night, and then (go) missing."
Directly looking at Baden-Clay, she said: "You've sentenced your daughters to life without their mother."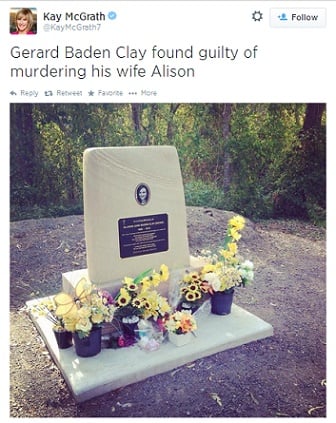 Allison's father, Geoffrey Dickie, also gave a poignant victim impact statement, saying Allison "was the wonder of (his) life and now she's been taken away."