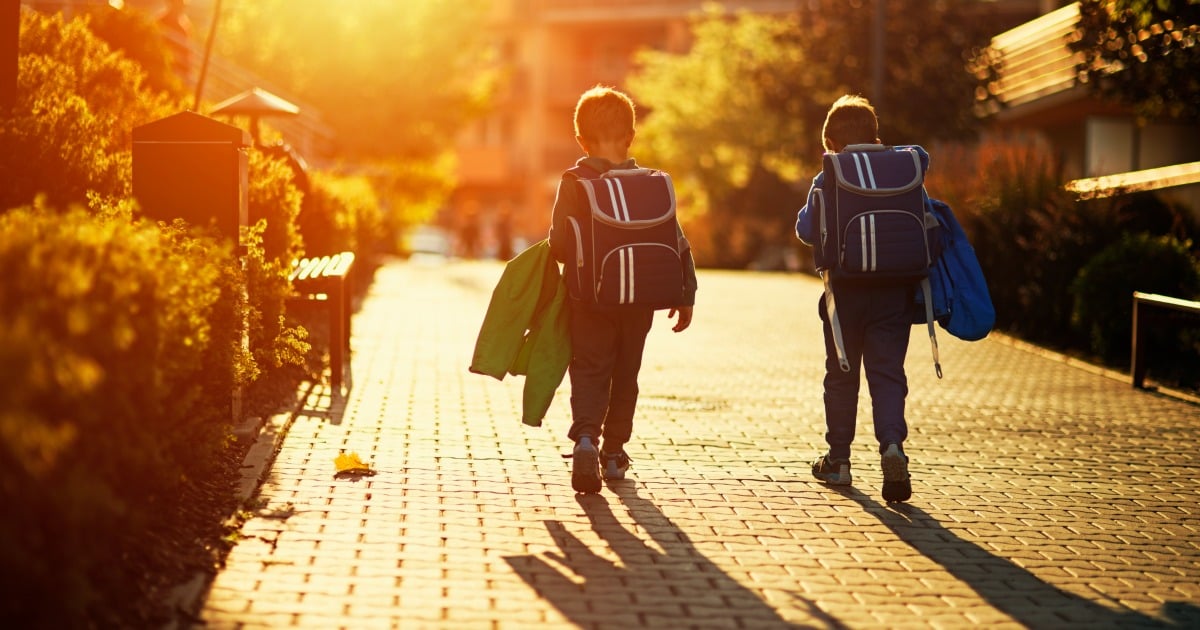 This was always going to be a difficult school year for me. My children, after being at the same primary school for two glorious years, would each be attending a different school this year. That first day it felt like my heart was being torn in three different directions.
But, there was something so special about knowing they were all together, just in case they needed each other. The best thing about having siblings is the hope they will look after each other when I can't be there. How great is that?
Back to School can be an emotional time for families. It's a new beginning, and from that very first goodbye it seems as though the year goes by so quickly. Term 1 is already over.
You're not alone, though. Here are six favourite Back to School moments my fellow parents have shared:
1. Unfamiliar silence.
Kelly: Sitting in my house in silence.
Amy: The feeling when I walk away after dropping them off.
It's true. Aside from after they're all in bed at night, there isn't a whole lot of silence at home. During my first day at home while the kids were at school I realised I could watch my favourite TV show without the captions on because I hate shushing them while they play.
Eventually the novelty of silence fades though, and I can't wait until they arrive home like a heard of hungry little elephants.
2. Watching them grow.
Kelly: This year having my kids ready, willing and able to get themselves up and ready in the mornings and happy to go back to school, was a great feeling of satisfaction as a mum (and dad) that maybe we have been doing some things right.