He stood out from the crowd as "that hipster Harry Potter" guy on The Bachelorette's very first episode.
Then he ripped his shirt off on the group date (and called himself a "rig") and read Georgia what can only be described as the world's most awkward poem during the cocktail party.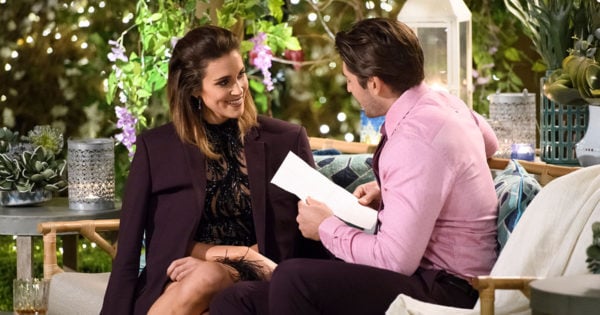 But now 29-year-old Rhys Chilton says that what we're seeing of him on screen is all a total farce.
But before you panic and scream 'EVERYTHING I KNOW IS A LIE', there's actually a very good reason behind Rhys' acting skills.
"I think the best protection in a show like this is to, instead of letting them [the producers] paint you how they want, give them something else," he told TV Week.
"Instead of them going, 'Oh, we don't have a character for Rhys - we'll make him into the a**hole of the group,' I'm giving them something on a platter: the romantic, deep guy who's really good-looking and has a good chest!