The Bachelorette may have only been back on our screens for a few weeks, but there's something that's already been drilled into us by the show's leading lady, Georgia Love: she gave up her career for love.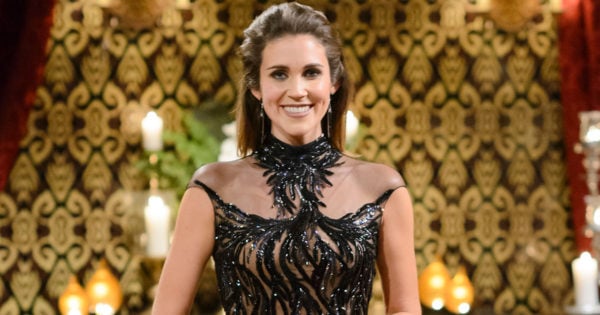 She was a successful TV news journalist in Tasmania but she wanted us all to know and understand that HER JOB DOESN'T KEEP HER WARM AT NIGHT.
(For the record, mine totally does, Georgia. It's called a laptop, and when you write with it sitting on your lap at night it can be super warm and cosy.)
Listen to Laura Brodnik and Amy Cooper discuss the show's biggest conspiracy theories in the latest episode of Bach Chat:
One of the first things she told every potential suitor on the show's opening night was that she had given up her job to find love. Meaning, as it currently stands, Georgia is unemployed.
Her options are O-P-E-N.
Just yesterday, we revealed that Georgia knows that being the Bachelorette has it's downside when it comes to her career as a TV journalist.