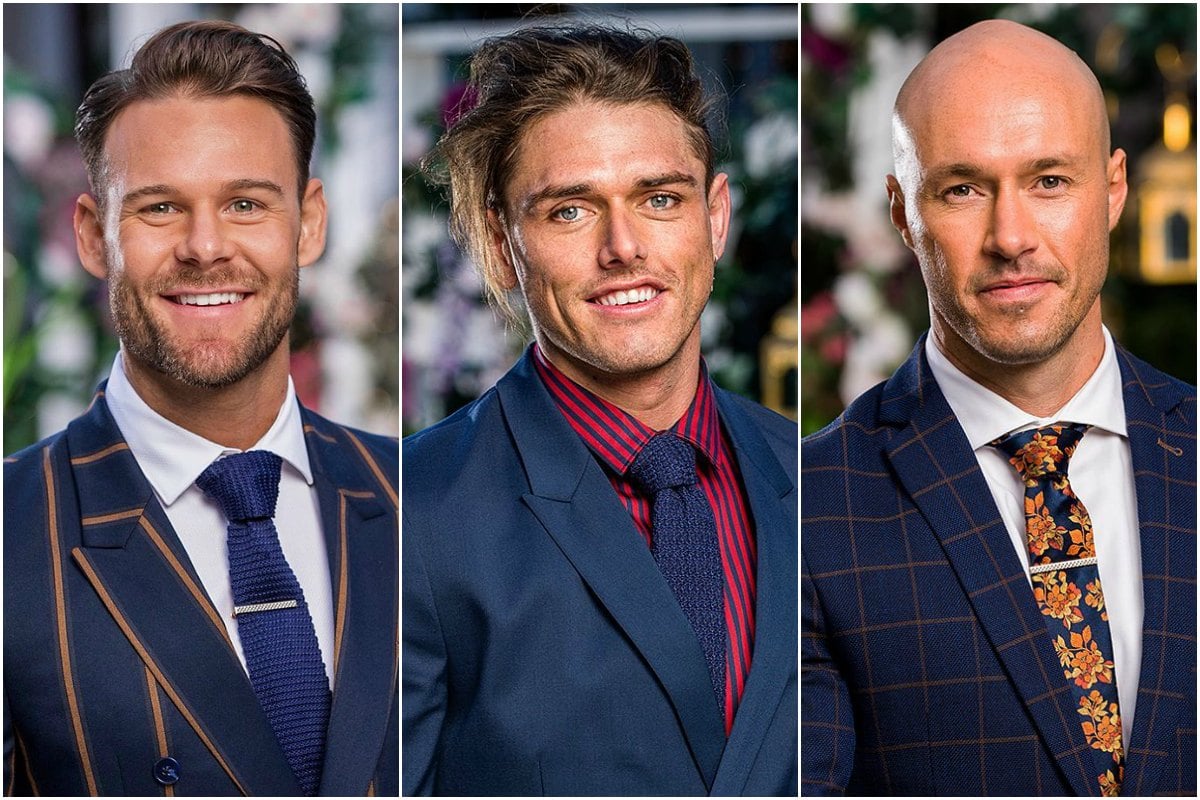 To catch up on all the Bachelorette Australia 2019 recaps and gossip, check out Mamamia's recaps and visit our Bachelorette hub page.
It's been a long and dramatic season of The Bachelorette, and we will have a winner by the end of Thursday night. No Honey Badger repeats allowed.
Whittling down her options, our 2019 Bachelorette, Angie Kent has picked Carlin Sterritt, Timm Hanly, and Ryan Anderson as her top three, and we can say with relative certainty exactly who will win.
According to our very thorough investigation, we've dubbed Carlin as this season's winner, with Ryan as runner-up, meaning Timm will be eliminated from the competition next Wednesday. And no, despite all our hopes, dreams and prayers, Ciarran will not be making a last-minute return, and we are all very sad about it.
We're still not over that moment where Angie had to say goodbye to Ciarran, and we might never be. Post continues below.
Behold a comprehensive review of the evidence.
Carlin is most definitely the winner of The Bachelorette
You could argue it was always going to be Carlin. The fitness trainer became the front-runner when Angie picked him for the first solo, 24-hour, date, and their connection has steadily grown stronger since.
Eager Bachelorette fans will have noticed that when Carlin met Angie for the first time, producers overlayed this scene with the 'winner's romantic theme music'. Timm was the only other contestant to also receive this musical treatment, and lo' and behold, the audience favourite is also in the top three, but more on that later.
First dates and emotional manipulation editing aside, Carlin also has the tick of approval from Angie's best friend and former Gogglebox co-star, Yvie Jones. Angie's brother even described him as the "settle down wanna have kids type".