When Blake Colman didn't get a rose on Monday night's episode of Bachelor in Paradise, there was an entire storyline about the 30-year-old the audience was missing.
Yes, he was the man behind Lenora-gate, completely botching the name of the woman he was trying to give his rose to, but apparently he was part of another blossoming romance – one that never made it onto our screens.
According to Blake, he and Megan Marx were in fact the Bachelor in Paradise couple that could have been.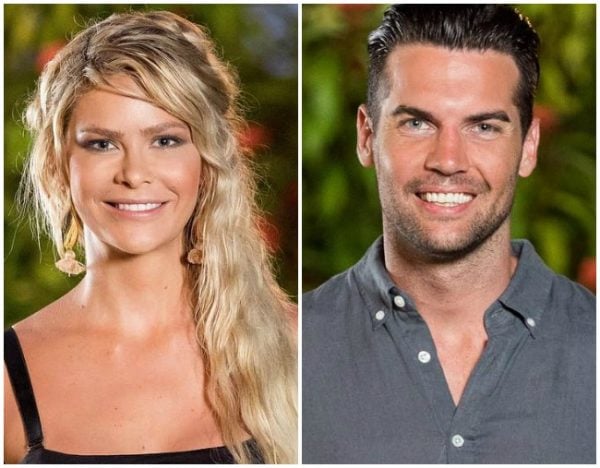 Posting to Instagram after Monday's episode, he wrote of Megan, "I have never felt what I felt when we hung out and I want to thank you for showing me how to truly love another person again".
"Although I broke down in my next day interviews because I missed you already, I totally respect your choice because I know Jakey will def make you happy as he is such a legend of a man."
Speaking to Mamamia on Tuesday, we asked Blake to explain this seemingly out-of-the-blue relationship, and apparently there was an immediate attraction between the two.
"When Megs rocked up I thought she was an amazing chick," he said.
"We had a really good chat straight up, but we just started spending a lot of time together."
"We just got along together so well, and I wasn't expecting it."
He said they had "so much in common," and got to know each other as Sam and Tara (Megan's room mate) were getting closer.
Catch up on the latest episode of Bach Chat in Paradise... Who the Heck is Lenora? Post continues after audio.

"It's not even funny," he clarified.
"We shared a similar upbringing, amongst many things," he said, referring to their religious childhoods.