There's a lot we can learn from the Bachelor and Bachelorette special of All Star Family Feud.
For one, we can all agree that the scoring on the show makes not a shred of sense.
Secondly, the Bachelors (made up of Matty J, Fireman Cam, Clancy and Jake) are really, really bad at team huddles.
And, of course, something we all knew but like to be reminded of from time to time, host Grant Denyer is not the tallest of the bunch:
Seriously regretting standing here ???? #mancandy #plus1#allstarfamilyfeudau #thebacheloretteau pic.twitter.com/cijNy8VZFx

— Grant Denyer (@grantdenyer) October 23, 2017
But there's one more very, very important thing we learned from the TV special… and it's all to do with who may be our next Bachelorette.
Fan favourite Tara – who placed third in the most recent season of The Bachelor – hinted that she may be ready to take on the role.
When Grant Denyer questioned her about the "buzz" that she was tipped to take over from Sophie Monk as next year's Bachelorette, the 27-year-old nanny replied, "Who knows?"
"I don't know, it's pretty hard. I don't know if I could do it…" she said, adding that she would find it hard "breaking people's hearts".
Which was, you know, especially awkward, considering the guy that most recently broke her heart was standing right there.
Grant: what's something someone should feel guilty about

Tara: breaking someone's heart

Matty: pic.twitter.com/z3bOme4MGv

— Jenna Guillaume (@JennaGuillaume) October 23, 2017
"If they were knobs, I'd be like, 'See you, mate. You do not get a rose.' But if they're nice and they're standing there waiting to get picked…I'd just cry. I'd be like 'Osher! Osher!", she said.
But with current Bachelorette Sophie and ex-Bach Matty in close proximity, Tara said she wasn't lacking for people to ask about the experience.
"Maybe I'll get some tips off [Matty and Sophie] and see how hard it really is," she hinted.
It's a different side of Tara than we've seen since she was sent packing by Matty on The Bachelor. Just days after her elimination, Tara told OK Magazine that there was "no way" she would put her hand up for the starring role on the reality dating series.
"I'd prefer someone that isn't in the limelight. I find it all a bit fake," she said of her experience on the show.
"I'm pretty down to earth and real, and I'd rather find someone who isn't with me for their personal gain."
So what's changed?
We don't know about you, but perhaps it's knowing that THIS GUY is still on the market: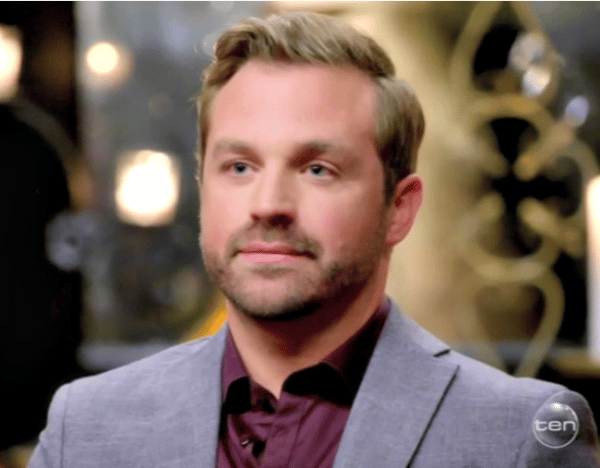 LISTEN: Bach Chat discusses what the way a man handles rejection says about him.