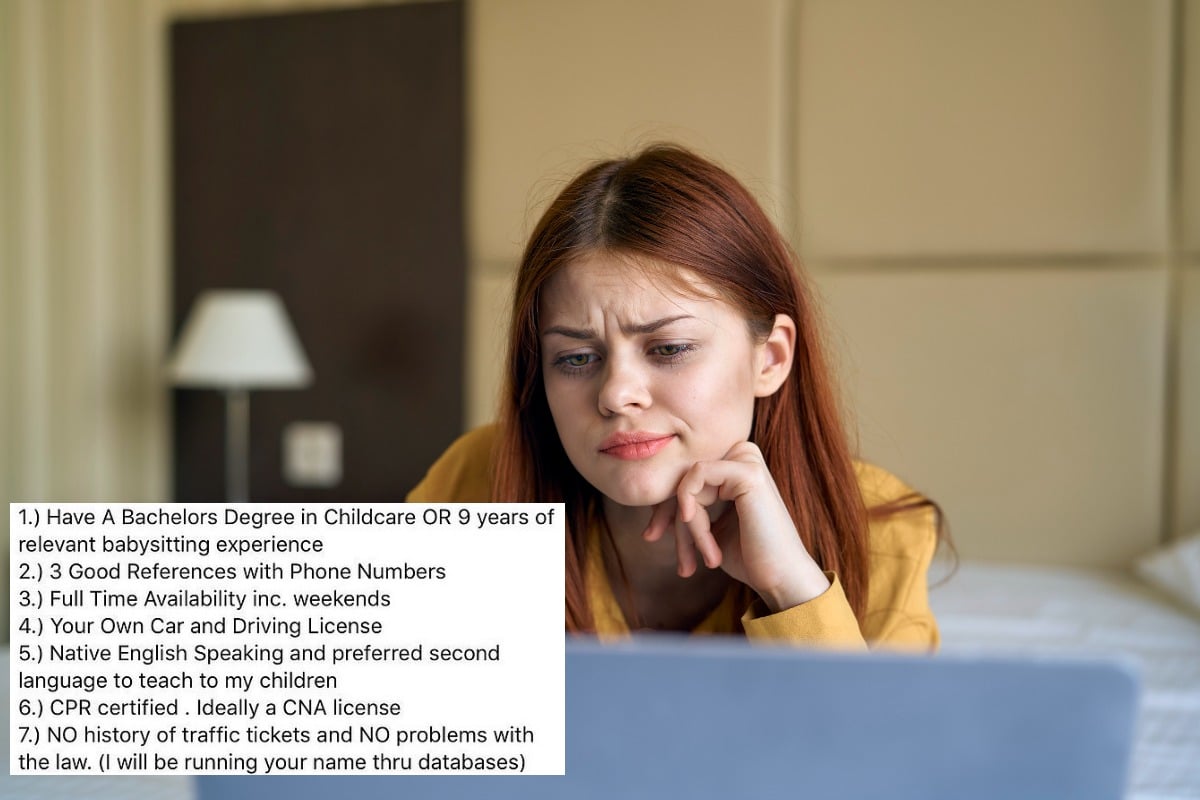 If anyone's had a stint as a babysitter (read: needed quick cash during uni so shelved your fear of young children for a hot sec), you'll remember the pros of working for a cruisy family: full access to the snack cupboard, unlimited Foxtel and essentially getting paid to play with kid's toys.
It was always a pretty sweet gig – even if it did mean you had to down multiple cups of coffee to stop yourself from falling asleep on the couch when the parents inevitably stumbled in past midnight.
Well, a US mother has provided the perfect contrast to the "cruisy" babysitting boss I remember from my student days, by sharing her list of ridiculous requests for a new babysitter on Facebook.
The mother-of-three posted a detailed series of demands for potential applications, including "ideally being a Trump fan", having absolutely NO history of traffic tickets, NO tattoos, and NO public pictures.
Oh, and they must have a BA in childcare, or NINE years of experience. So unless you've been babysitting since you were little more than nine-years-old, uni students need not apply.
…And all for a salary of $10 an hour (approximately $14 Australian).
ATTENTION: Hilarious real housewives on babysitting video. Post continues after.
The post below was shared on the Subreddit ChoosingBeggars, where it triggered hundreds of comments seemingly mirroring the same sentiment: Huh?