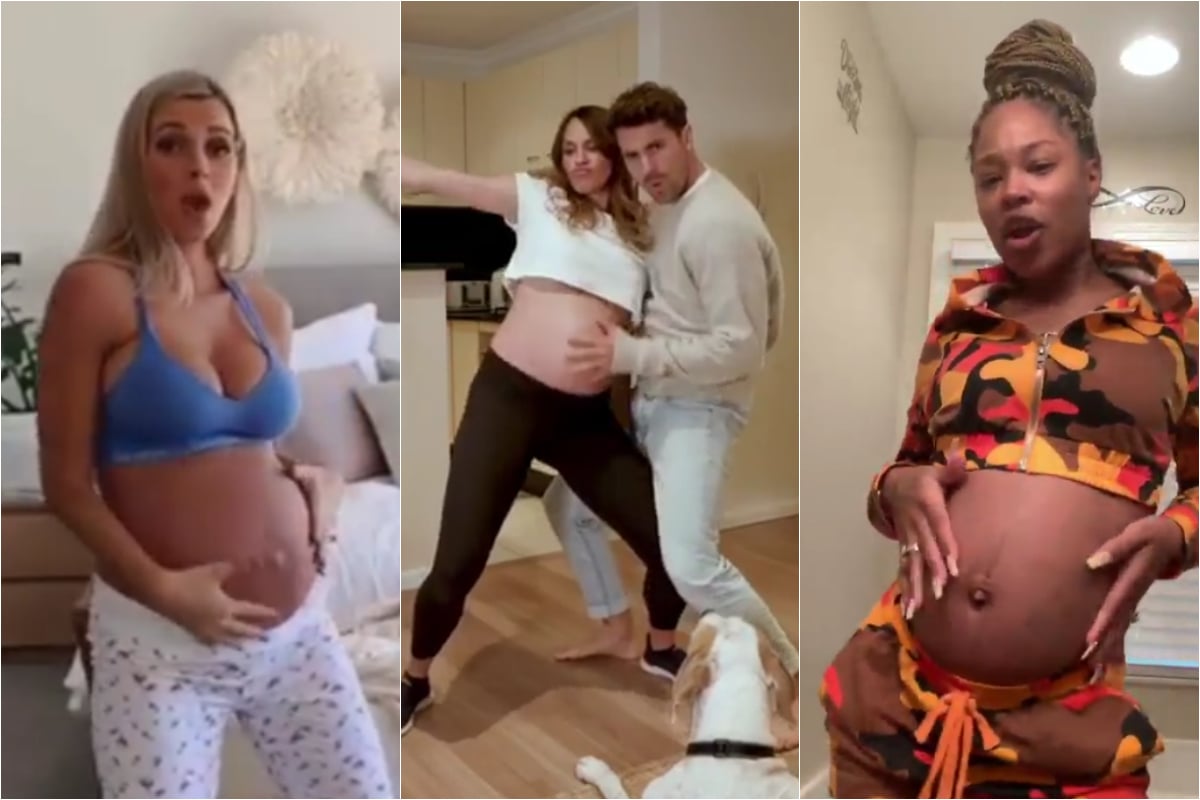 We have a confession.
We're obsessed with watching expecting women in the final stages of their pregnancy dance to a song called 'Baby Mama' by Starrkeisha.
"Baby mamas this yo song, been preg-na-nt for way too long," they lip-sync to the camera, often with their partners spinning around them.
Popular amongst influencers, the dance trend has gone viral this year and has seen the likes of The Bachelor's Laura Byrne and Big Brother's Skye Wheatley take part.
If you haven't had yet heard of the Baby Mama dance, then clear your schedule for the next hour, because these minute-long videos are literally addictive to watch.
Whenever it shows up on our newsfeeds, we can't help but watch them approximately 72 times. Each. ¯\_(ツ)_/¯
It's hard to… explain. So we've rounded up all the best ones we could find, so you can see for yourself. Behold…
Laura Byrne
View this post on Instagram
Lauren Dubois