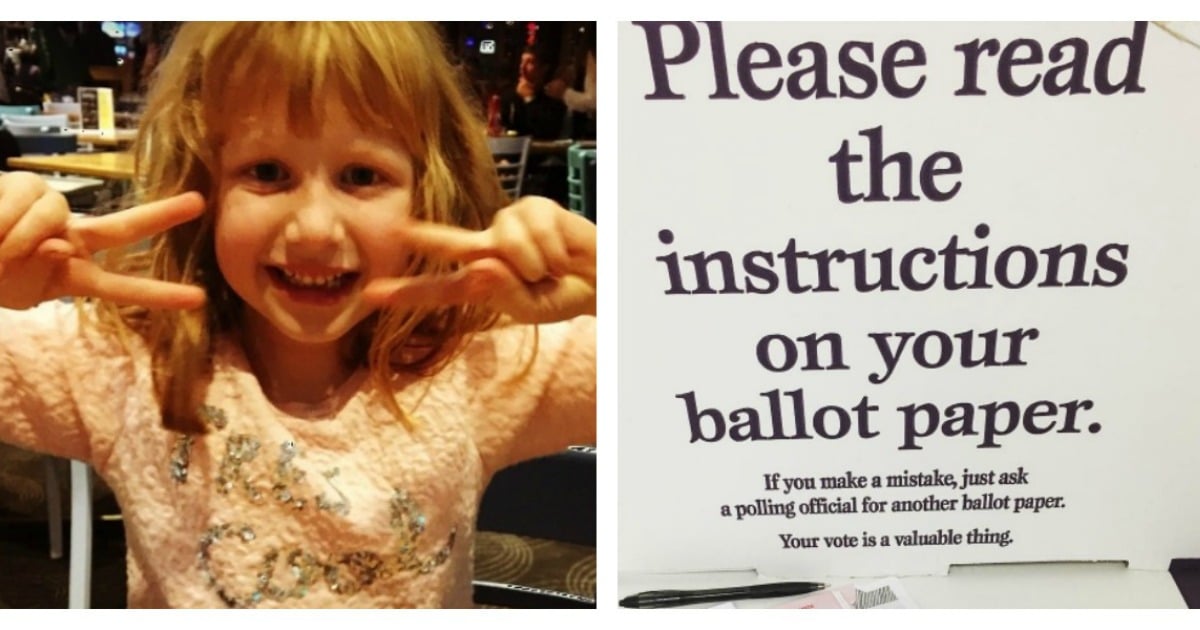 My 6-year-old just summed up the entire election with one question.
I took her along with me this morning to witness Australian politics in action (And possibly to enjoy the post-vote democracy sausage). And there we were in the primary school yard when I felt inspired to turn it into a learning experience.
I grandly explained the democratic process, hoping I was adequately expressing the magnitude, the importance, the freedom and the value of what was about to happen.
She stood there looking at me, with this blank look on her face, and I thought 'Well, that's most of us, most of the time'.
But then she blinked and said
"Why isn't there a girl for me to vote for?"