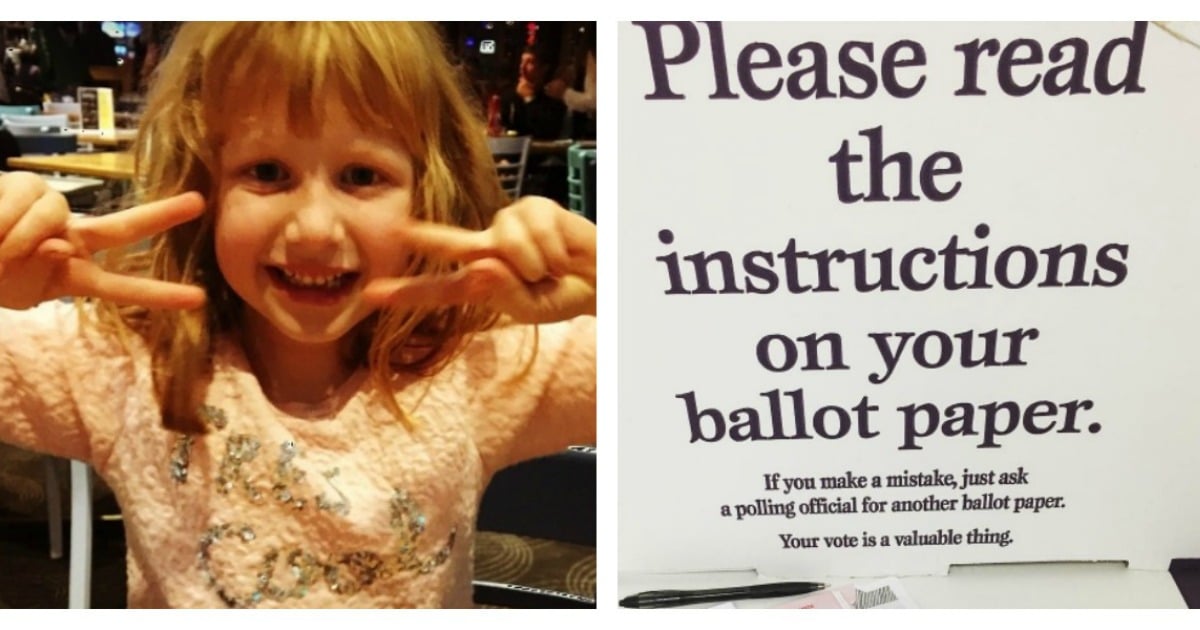 My 6-year-old just summed up the entire election with one question.
I took her along with me this morning to witness Australian politics in action (And possibly to enjoy the post-vote democracy sausage). And there we were in the primary school yard when I felt inspired to turn it into a learning experience.
I grandly explained the democratic process, hoping I was adequately expressing the magnitude, the importance, the freedom and the value of what was about to happen.
She stood there looking at me, with this blank look on her face, and I thought 'Well, that's most of us, most of the time'.
But then she blinked and said
"Why isn't there a girl for me to vote for?"
Because all the faces on the posters were men. Men in suits next to more men in suits, while volunteers thrust flyers with more men in suits at us.
"Why aren't there any girls?"
Because in Primary school, you see, everything is divided fairly between boys and girls because that's what "fair".
And I stood there and stammered, searching for an answer, wondering whether I could explain to a six-year-old the societal and corporate structures, perceptions of leadership,  prejudices that run along traditional gender lines, discrimination, how women have been liberated from traditional roles but the same has not been done for men so there is still an imbalance, and the cultural expectations on women and men. The patriarchy, basically. Can you explain that to a six-year-old?
If only there was Sheryl Sandberg on Sesame Street spruiking her messages (post continues after video)
I thought about the day that Julia Gillard came to power, when she was only a baby, and I took a photo of us with the front page of the paper and told her "A woman is our leader, Matilda. This is a historic day".
Babies love history
But before I said anything she piped up again.
"It's not fair." "Why don't girls get to be in charge."
Oh dear. Yes. We should talk about that soon. We should sit down and talk about that soon.
And I suddenly felt very, very tired.
This Glorious Mess is the podcast for tired parents. Join Andrew Daddo and Holly Wainwright as they bring you stories from the frontline of family life.  From toddlers to teens, it's parenting for parents who don't have it all figured out.  Listen here or subscribe in itunes.