Mamamia is supporting women who are running their own race with #ladystartup . Meet the faces behind the businesses we're celebrating…
Hannah Vasicek was studying a science and law degree at the University of Tasmania when she decided to make a change and pursue Francesca.
Her younger sister, Rachel Vasicek, was still in school.
Read their interview with Mamamia.
What is Francesca?
Hannah: Francesca started with a passion for making jewellery and way too much energy. Rachel and I grew up in a small beach town in New South Wales and there was not a lot to do over winter. Mum was keen to get me out of her hair, so one day she took me to a beading class at the local bead store and I absolutely fell in love. I made so much jewellery that my next plan was to offload it. I had my first stall outside the local supermarket selling $5 earrings at 12 years of age.
It wasn't until I was a finalist in a national competition, the Global Student Entrepreneur Awards, that I started focusing on Francesca as a business and pursuing it further.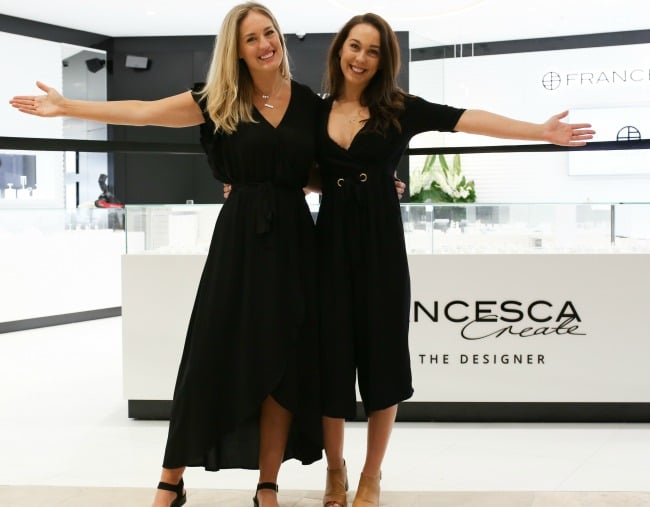 Hannah (left) and Rachel (right). Image: supplied.
What were you doing before you went into business for yourself?
Hannah: I was 16 when my first business, Handmade by Hannah, launched. But before launching Francesca I was studying full-time at university.
Rachel: I was still at school during the early days of Francesca. I always remember 'procrasta-beading' with Hannah after school and working in the shop on the weekends.
What made you want to start your own business?
Hannah: I loved that I could make something beautiful out of nothing and sell directly to my customers. The create and sell process had be completely hooked from the beginning. From an early age we were business-oriented; I was selling lollies on the school bus.
Rachel: When I was younger I had an obsession with buttons. I loved the different colours and designs they came in. I was about 12 when I started my own little business called Cute as a Button. I would create hair clips, necklaces and even watches from old second-hand buttons and I remember making $300 from one day at the markets.
How did you come up with the name?
Rachel: Francesca is the name our Mum wanted to call Hannah. It's something that always came up in conversation within our family and as a family oriented business, it was the perfect connection for the brand.
Did you require investment to start your business? 
Hannah: Over years at the market we were able to reinvest the profits into the business and not need to get any capital funding. It wasn't until we had the opportunity to open our flagship store, which required $80,000 worth of investment, that we went to the bank. We were initially knocked back from our loan but had an amazing bank manager who made it happen.
What's the single best piece of advice you got?
Hannah: If it doesn't work, then try again!
Rachel: Routine + habit = freedom and energy. Save energy and be efficient to achieve maximum outcomes from your day, said by Christo Popov, Founder and CEO of Fast Track.
What's the one bit of advice you would give yourself if you were starting again?
Hannah: Be more adventurous and embrace the thought of failure even more!
Rachel: Leave school earlier haha. I personally wish I had come into the business a little earlier to really take on the role of social before before that marketing industry exploded. A lot of businesses during the early days of Instagram and Facebook grew their social proof really well when the market was less saturated.
At Mamamia we have an expression "flearning" - failing and learning. What have been your biggest flearnings since you have started your business?
Hannah: Checking that I have all of my boring things in place like insurance. Six months into opening our first store, I came into the store on a Sunday to get my computer charger only to find an empty store. Literally all the jewellery was gone. It wasn't until I saw the till halfway across the shop floor I knew we had been burgled. Turns out I hadn't really thought of insurance and we were heavily under-insured.
Rachel: Planning is everything with our campaigns and marketing. The one time I launched without someone else looking over the end product, was the one time I really flearnt. I wrote 'can't' instead of 'can' and basically told 15,000 customers that we can't help them in an area of our expertise. Cringe.
Scroll through to see some of our favourite items from Francesca. (Post continues after gallery.)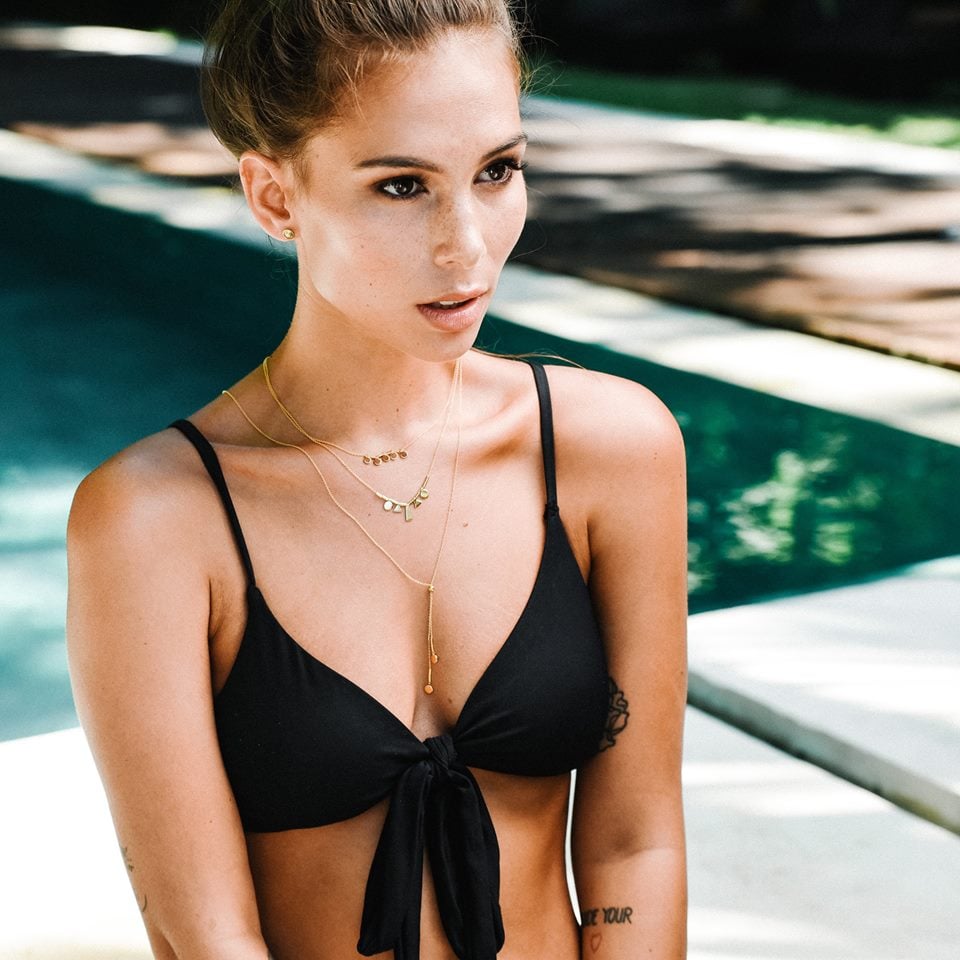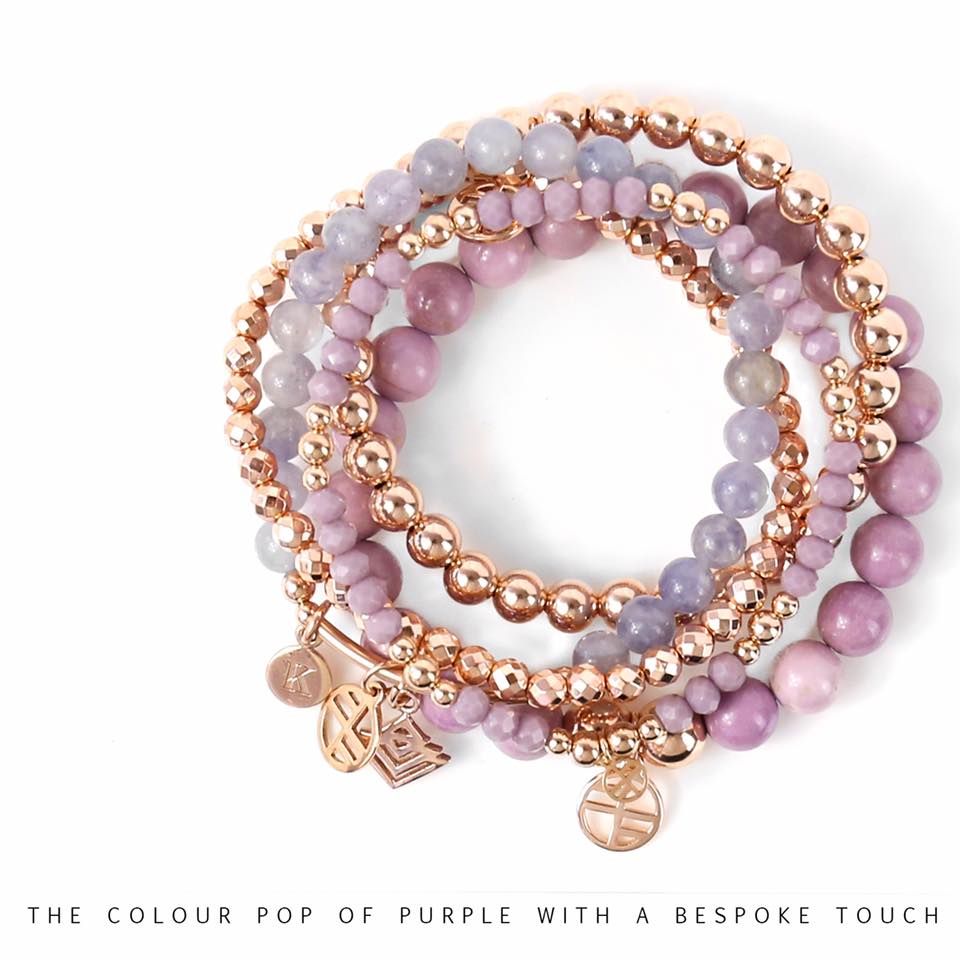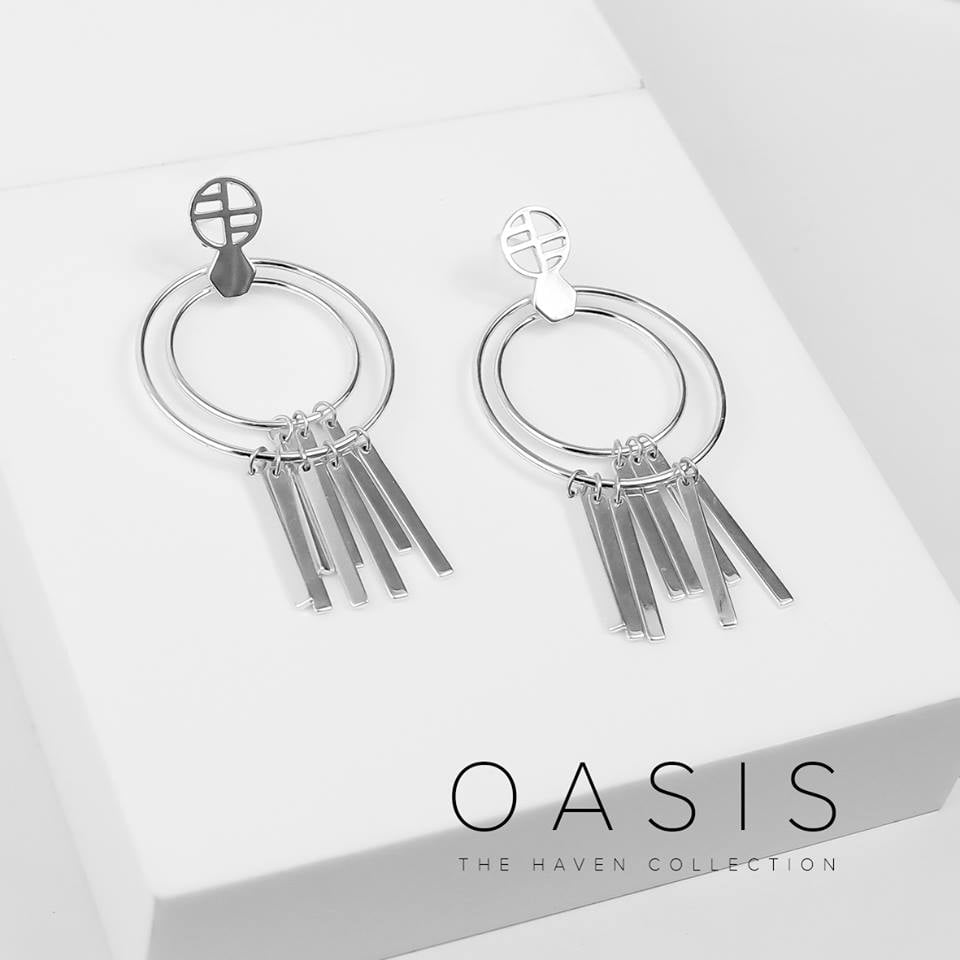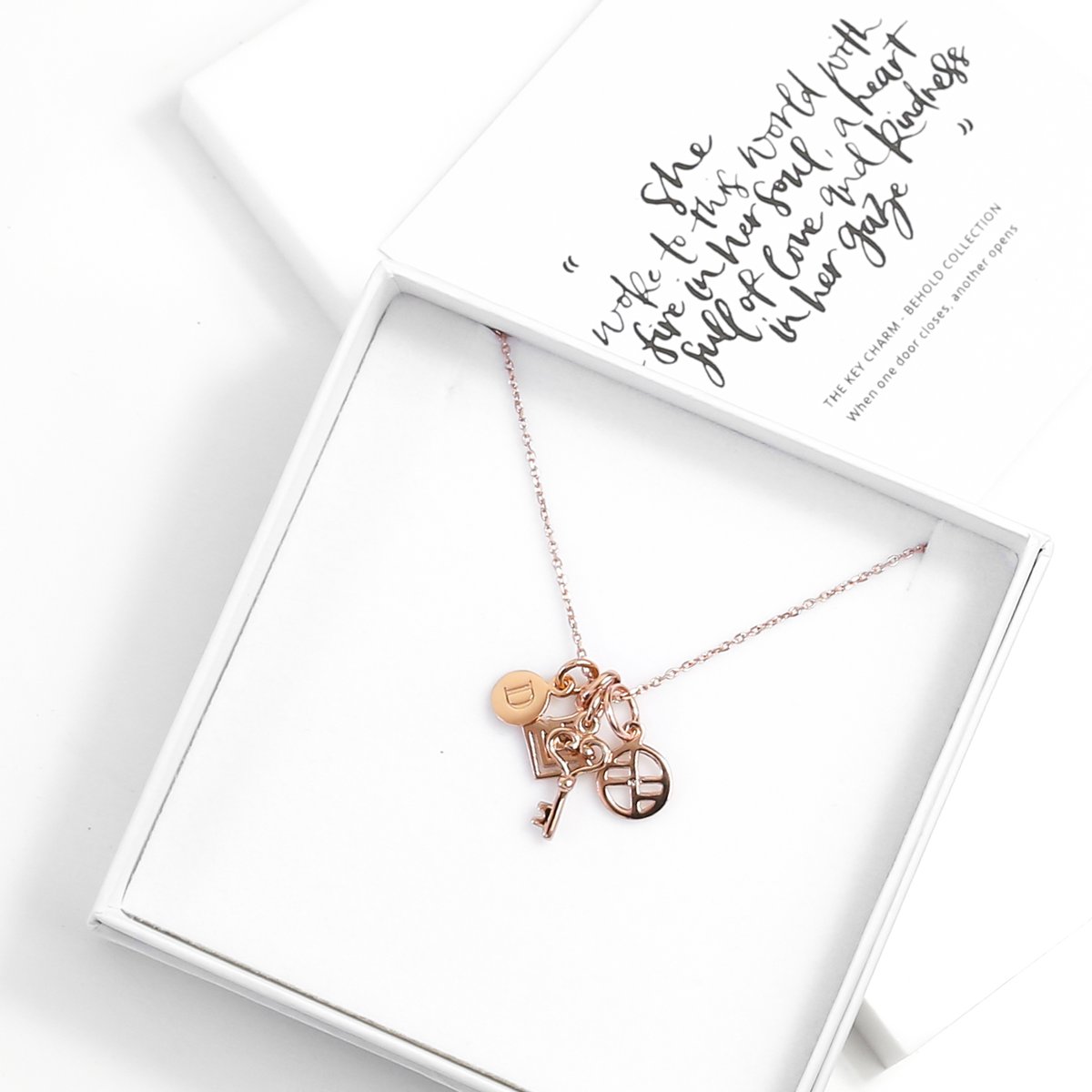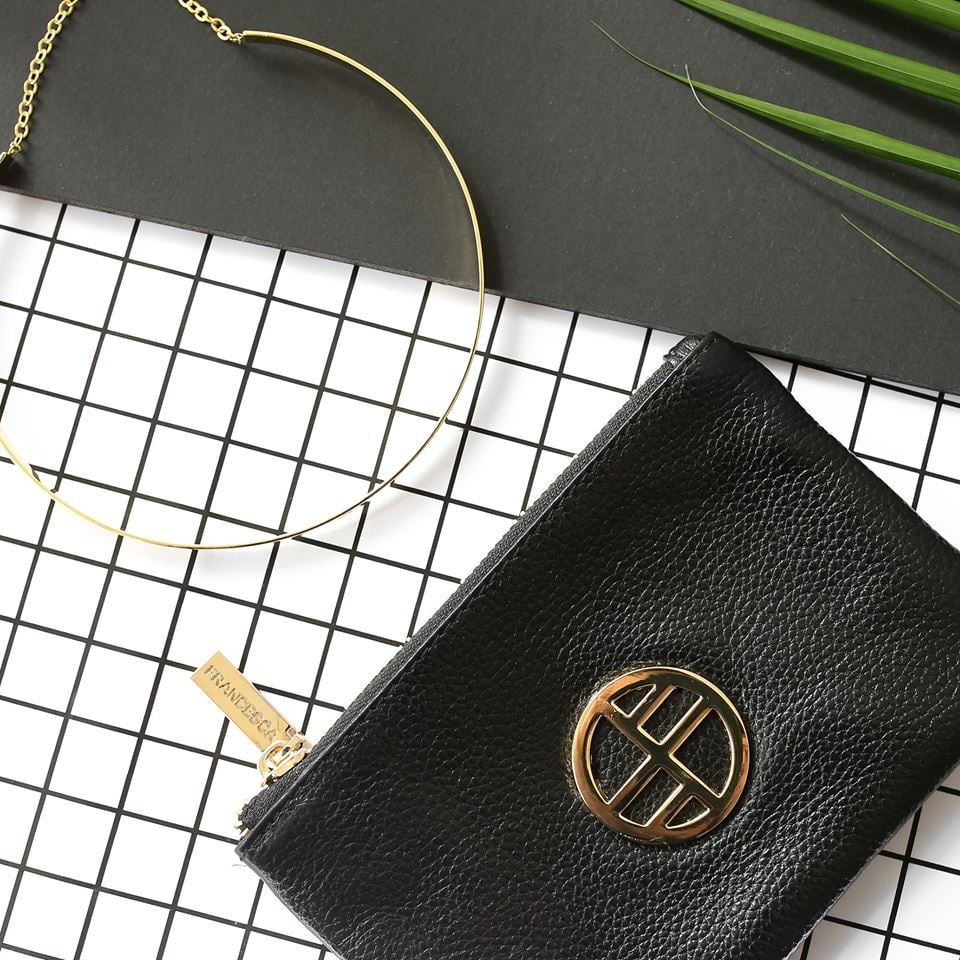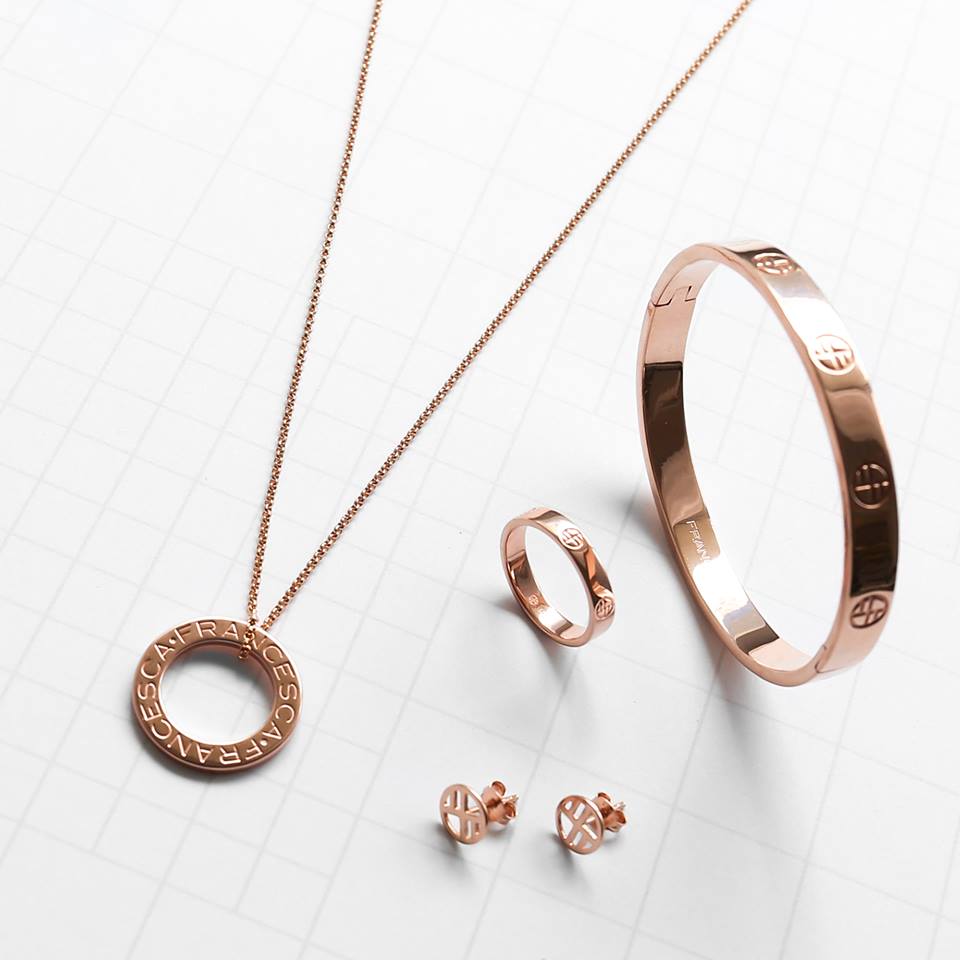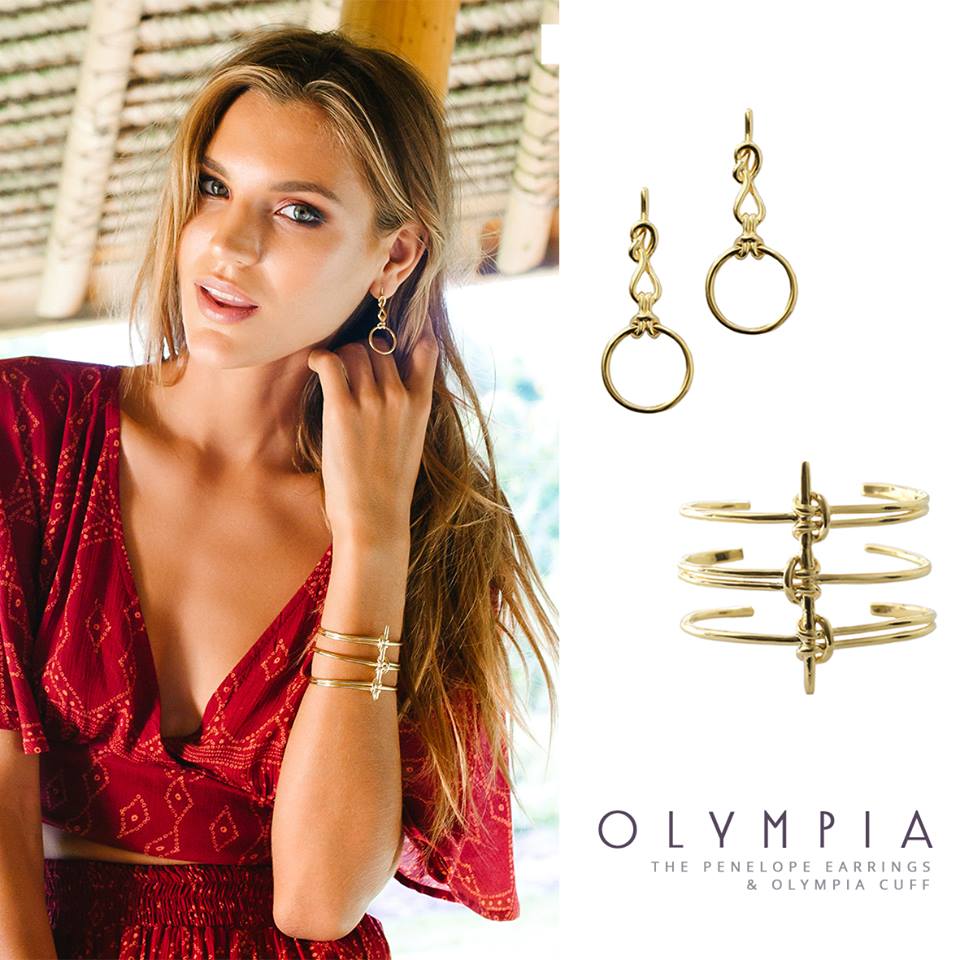 What's the smartest thing you've done since starting Francesca?
Hannah: We are known for our bracelet stacks. Though mixing metals, colours, shapes and sizes, you can create bracelet stacks that are completely unique to you. It's addictive. This year we introduced hand-beaded charm bracelets to these stacks. As much of our customer base is online, we launched the Francesca Create App that allows you to select your necklace or bracelet base and then add charms to it.
Rachel: Hiring people who have the same vision and passion for the end goal as we have. We have honestly found girls who would give their left leg to benefit Francesca.
Are there any pieces of technology or software, apps or systems that have made it easier to do what you do?
Hannah: We use Shopify for our eCommerce platform and it has enable us to sell seamlessly in store and online. Also, Xero has enabled us to be on top of our books, no matter where we are in the world.
Rachel: Our mornings consist of checking our ASANA which is an annual planner to show task priorities, deadlines and upcoming schedules. Also, our Instagram account would be all over the place if it weren't for Latergram. We organise the content flow and copy here and it's a lifesaver.
What are your non-negotiables?
Hannah: At least two overseas holidays a year! Even though I find it hard to switch off, I love being in new surroundings.
Rachel: On weekends I make a point of keeping computer time to a minimum and appreciating the incredible environment we live in here in Hobart.
Listen: Shelley Craft talks about how she balances work with family. (Post continues after audio.)
What's the biggest misconception you had about starting your business?
Hannah: That hiring and having employees would be easy. It has been one of my greatest challenges finding the right people, keeping them engaged and sharing the vision with them.
Tell us about your proudest moment. 
Rachel: Shooting a year's worth of campaigns in Bali earlier this year was a massive highlight. Being able to complete a project of such high calibre, without people who are solely self-taught, was a huge achievement for everyone involved. If you had passed me a camera three years ago and told me I needed to go to Bali and shoot international models to be displayed in our two stories in Hobart and Melbourne, I would have passed out.
What can you recommend to women who might want to get their own hustle going?
Hannah: Just start. You will never be fully prepared, but the hardest thing is getting the ball rolling. Once things are moving you will be able to learn along the way and have something tangible to work on.
Also, only ever start something if you are totally passionate about it. If money is your driver, don't bother.
Do you have a mentor?
Hannah: I am a member of the Entrepreneurs' Organisation and it has impacted on my life in so many ways. I don't think I would have survived business without the support of my entrepreneur peers.
Rachel: I have an incredible creative mentor who is a veteran in the film and photography industry and has worked some of the biggest names in business. He always critiques my work, offering ways to evolve, and gives a unique perspective to our brand.
Since we're in the #LadyStartUp spirit, which Lady Start Ups do you recommend?
Hannah: Salamanca Market is full of mini lady start ups. We love Sustomi who make food storage out of beeswax and aim to rid the world of disposable plastic for food. We also love Anna Ross from Kester Black who makes cruelty-free nail polish. LOIS magazine are also kicking goals in Tasmania and are a female run magazine for women entrepreneurs.
You can see more from Francesca Jewellery at their website, Facebook and Instagram. If you have a #LadyStartUp or want to recommend one for us to cover, drop us an email: [email protected]