Mamamia is supporting women who are running their own race with #ladystartup . Meet the faces behind the businesses we're celebrating…
Hannah Vasicek was studying a science and law degree at the University of Tasmania when she decided to make a change and pursue Francesca.
Her younger sister, Rachel Vasicek, was still in school.
Read their interview with Mamamia.
What is Francesca?
Hannah: Francesca started with a passion for making jewellery and way too much energy. Rachel and I grew up in a small beach town in New South Wales and there was not a lot to do over winter. Mum was keen to get me out of her hair, so one day she took me to a beading class at the local bead store and I absolutely fell in love. I made so much jewellery that my next plan was to offload it. I had my first stall outside the local supermarket selling $5 earrings at 12 years of age.
It wasn't until I was a finalist in a national competition, the Global Student Entrepreneur Awards, that I started focusing on Francesca as a business and pursuing it further.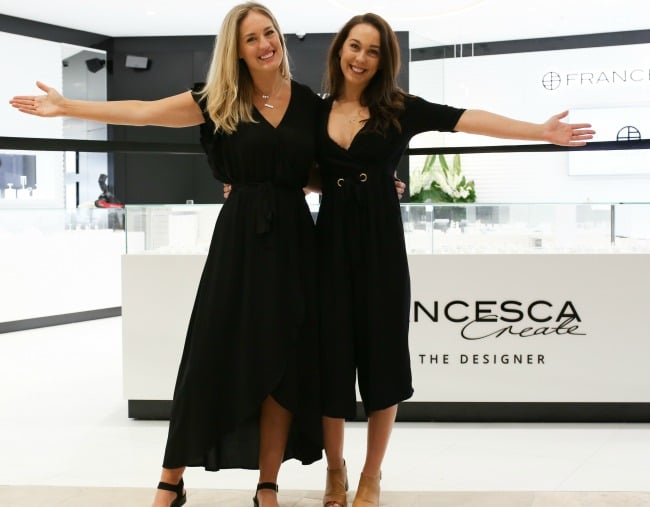 Hannah (left) and Rachel (right). Image: supplied.
What were you doing before you went into business for yourself?
Hannah: I was 16 when my first business, Handmade by Hannah, launched. But before launching Francesca I was studying full-time at university.
Rachel: I was still at school during the early days of Francesca. I always remember 'procrasta-beading' with Hannah after school and working in the shop on the weekends.