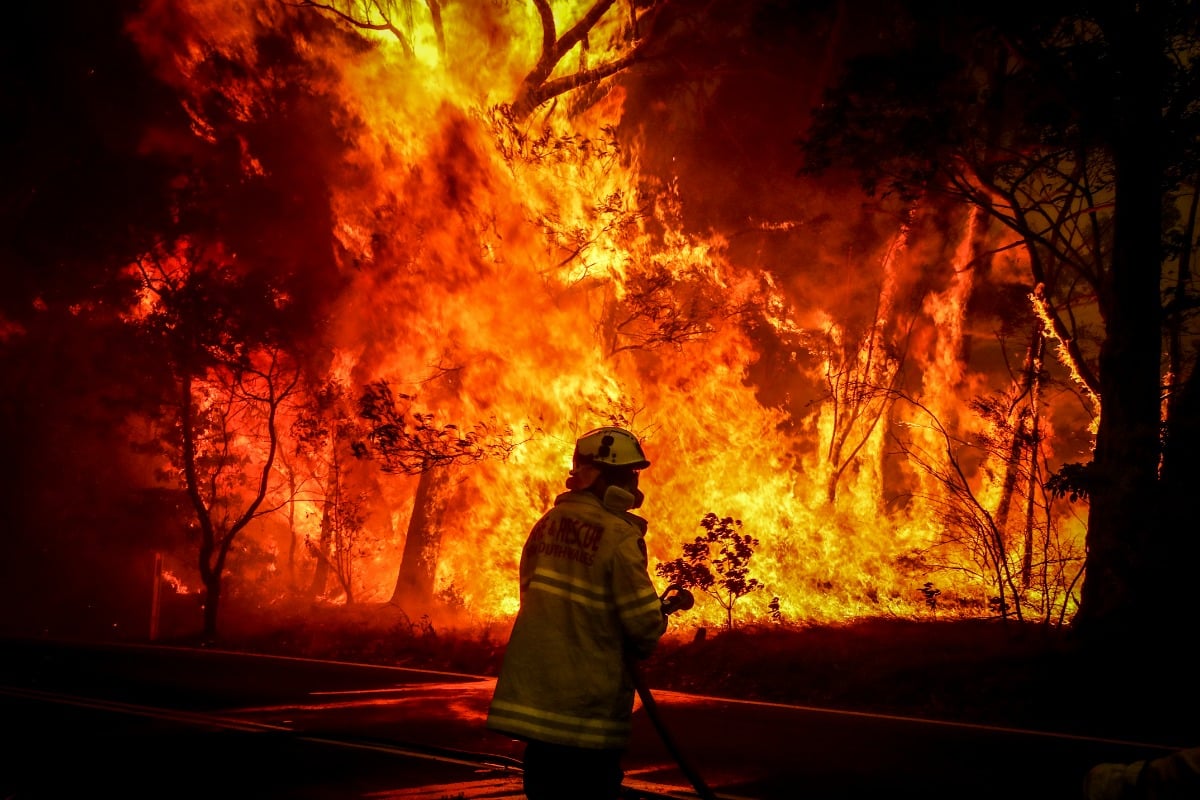 Every time a weather extreme occurs, some people quickly jump in to say we've been through it all before: that worse events have happened in the past, or it's just part of natural climate variability.
The recent bushfire crisis is a case in point. Writing in The Australian recently, columnist Gerard Henderson said:
"In Victoria, there were further huge fires in 1983 and 2009. But until now, there was no suggestion that the state's future would be one of continuing apocalypse."
Of course, Australia has a long history of bushfires. But several factors make eastern Australia's recent crisis different to infamous bushfires in the past.
Watch: The NSW Rural Fire Service tips for making a bushfire survival plan.
First is the enormous geographic spread of this season's fires, and second, the absence of El Niño conditions typically associated with previous severe fires.
Thirdly and most important, these fires were preceded by the hottest and driest conditions in Australian history.
Understanding Australia's climate
As Australia's climate has warmed since the 1970s, fire weather conditions have become more extreme, and the length of the fire season has increased across large parts of the nation.
Human-induced warming has been evident in Australian temperatures since 1950. This has contributed to a clear long-term trend toward more dangerous fire weather conditions in many areas.
As the planet continues to warm, natural climate variability in the Pacific, Indian and Southern oceans will continue to drive variations in Australian climate.
These natural climate drivers are complex. But taking the time to understand them, and how they interact with human climate influences, is critically important.
Natural climate variability refers to processes such as El Niño and its opposite, La Niña in the Pacific Ocean. Together these are known as the El Niño-Southern Oscillation, or ENSO. Other such processes include phases of the Indian Ocean Dipole (IOD) in the Indian Ocean and fluctuations in the Southern Annular Mode (SAM) across the Southern Ocean.