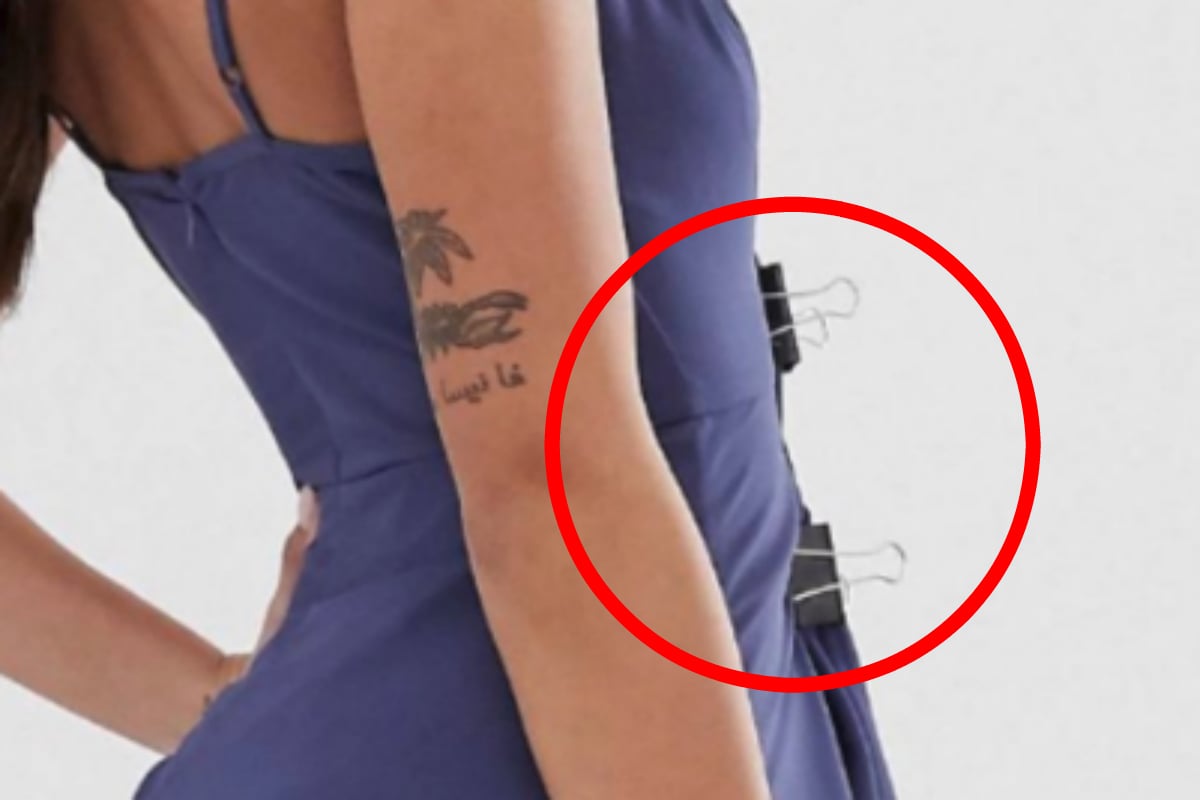 Someone call the fashion police, because this is a serious crime.
ASOS has been spotted using bulldog clips to make a dress appear to fit a model perfectly in one of their online photo shoots.
Posted to Twitter by a woman named Ronnie, the images clearly show bulldog clips, which were obviously meant to be edited out, clipping the dress.
"uhmm ASOS ..think you forgot to edit those clips out," she captioned the images.
uhmm @ASOS ..think you forgot to edit those clips out pic.twitter.com/KRrtqq07Po

— Ronnie (@xronnieanna) April 23, 2019