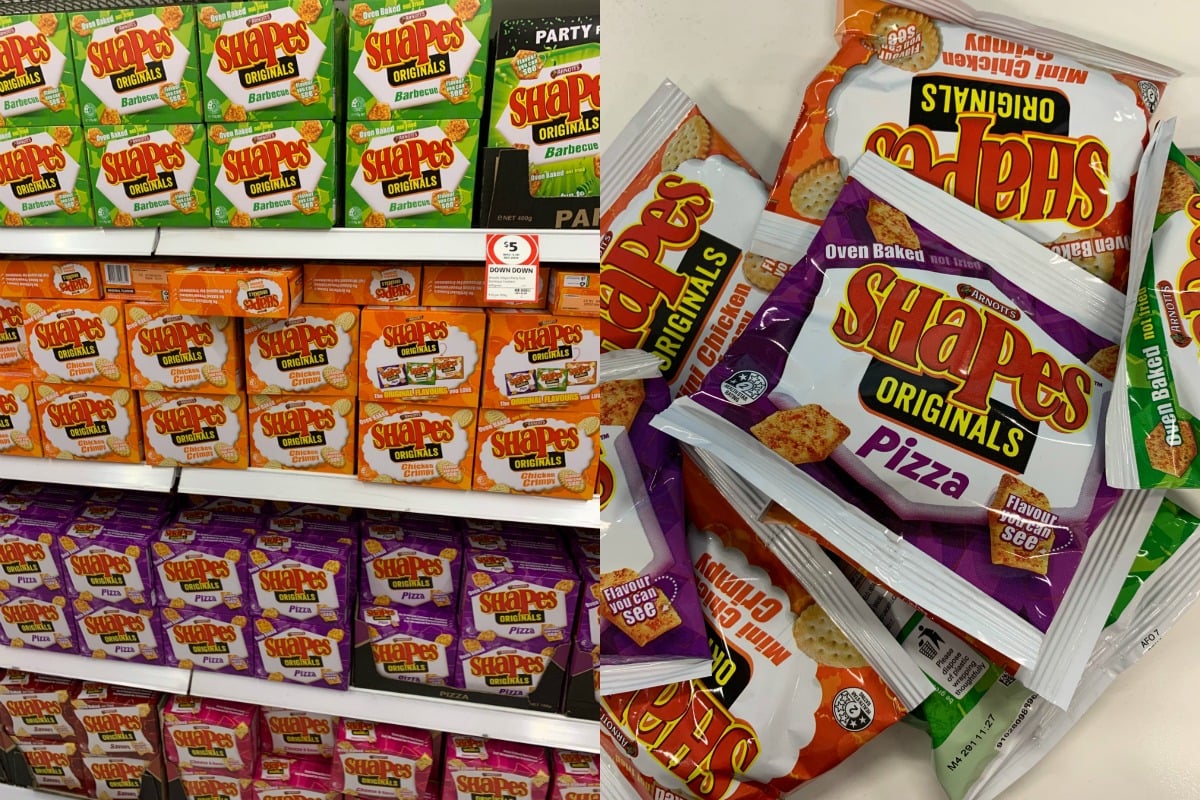 Shapes are one of the great Aussie snacks.
Over 53 million packets of Shapes are consumed each year in this fine nation, which is the equivalent of more than two boxes each. I've definitely eaten at least nine other peoples shares in the last 12 months, so you're welcome Arnott's.
But let's be honest: Not all Shapes are created equal.
Hangry is a real thing, so it's important to always have Shapes nearby. Post continues below video.
Remember the dark days of 2016, when Arnott's changed the recipe and Pizza Shapes no longer tasted like Pizza Shapes? Thankfully, world order was restored after much public outcry, but there are still a few… questionable flavours.
There have also been other flavours that have come and gone: Chicken Drumstick for example, which if still around would be number one in this writer's heart.
I still remember the time in 2016 (I told you – the dark days) I ventured to the supermarket and realised my favourite dark green box of Shapes with crackers that were supposed to look like drumsticks but sort of looked like cute little fishies was gone. It was heartbreaking.
We protested at midnight.
Anyway! Here's a very scientific, official ranking of every Shapes flavour that has not been discontinued from"no, thank you" to "oops, I just ate the whole box".
Cheese and bacon.