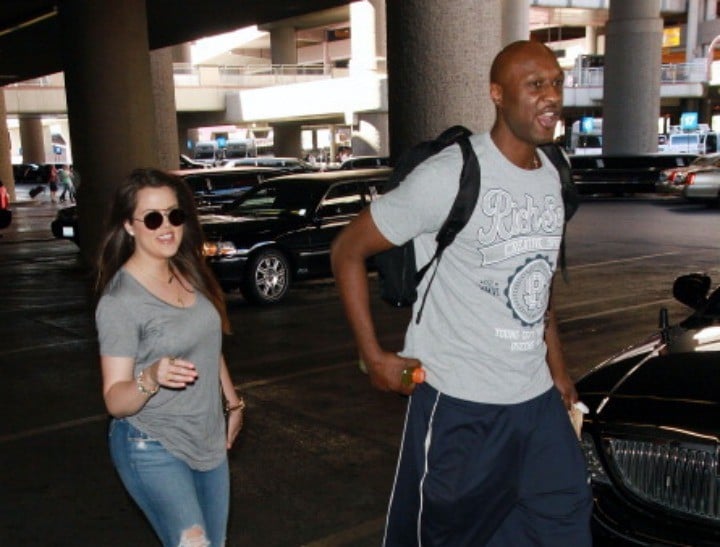 "I loved him always, and I will always love him."
It's been over two weeks since former basketball star Lamar Odom was found unconscious after a suspected drug overdose in a Nevada brothel.
The frightening incident left him in an induced coma, in a critical condition that had his loved ones fearing for the 35-year-old athlete's life.
Estranged wife Khloé Kardashian flew across the country to be by Odom's side immediately after hearing the news, and she's been a constant presence throughout his recovery.
The reality star even called off the pair's pending divorce last week — a move that sparked rumours the pair may be getting back together.
Now Kardashian has spoken to reporters for the first time since Odom's coma, and she's finally confirmed their relationship status.
In an exclusive interview with PEOPLE magazine, Kardashian said the pair are not together romantically — but that she will "always love him," even if it has to be "from afar".
"There are too many other important things, too many medical things. It's not even in our brains thinking about us as a couple or having a relationship right now," she told PEOPLE.
"I loved him always, and I will always love him… I believe when you love someone, you are allowed to love from afar."
She said of the day she learned Odom had collapsed: "All I knew was I had to get there.
"I had to get to him and make sure he was okay…. I wouldn't want anybody in that situation, especially someone I love and care about."