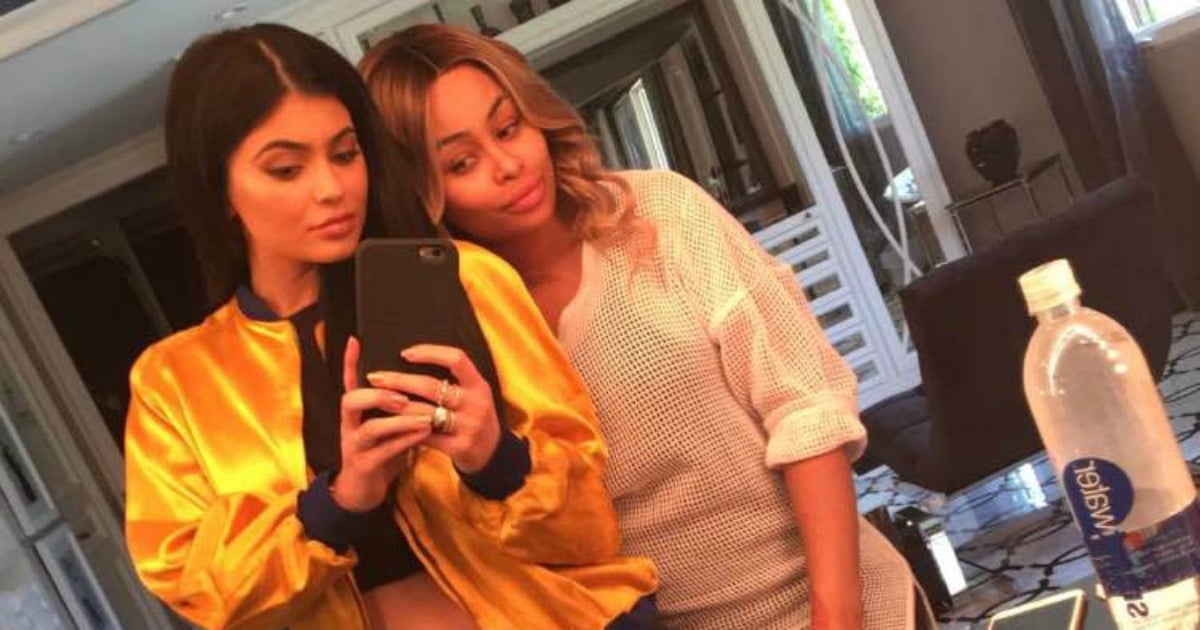 One-time sworn enemies, Blac Chyna and Kylie Jenner say they are now the best of friends.
If you're fortunate enough not to understand any of the above sentence, let me give you a bit of a history lesson.
Kylie Jenner is the youngest member of the Kardashian Klan. Kylie Jenner is dating rap musician Tyga. Kylie Jenner's older half-brother is Rob Kardashian. Rob Kardashian is engaged to Blac Chyna. Blac Chyna and Kylie Jenner's boyfriend Tyga have a child together.
Not to mention Blac Chyna and the primary Kardahian breadwinner, Kim, used to be best friends, before a dispute erupted in early March when Chyna and Rob Kardashian began dating.
If my explanation didn't do this explanation justice, watch our video explainer below (trust me, it will make much more sense). Post continues after video.
Yet, despite all of this, Kylie, who could potentially be both the step-mum AND aunty to Blac Chyna's child, has been posting snaps on her Snapchat account of the two hanging out.
The snaps, which featured on both Jenner's and Chyna's accounts and have been taken in different parts of the same room which ~obviously~ means they spent a considerable amount of time together, are captioned: "Hanging out with my lil sis," and "When we've been best friends the whole time."
We see through your facade, ladies.