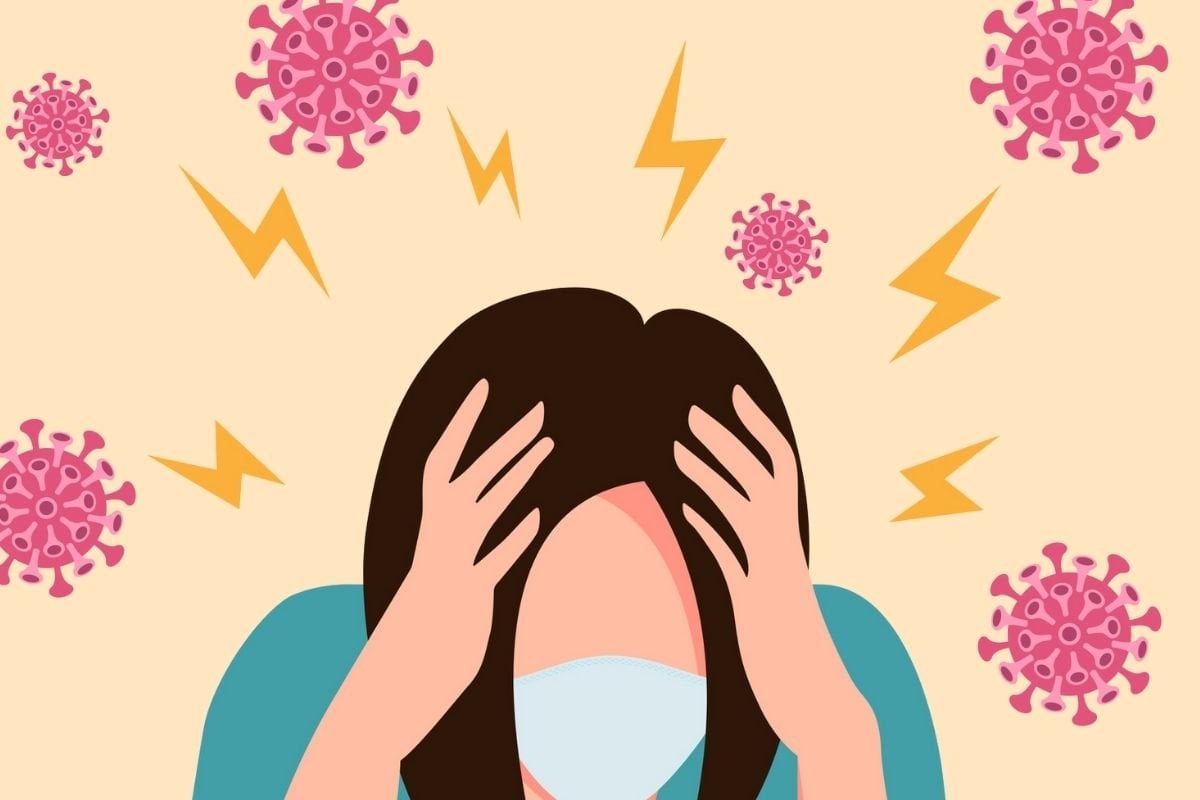 For two years I didn't really know anyone with COVID. 
Fast-forward to early 2022 and every second person I know is currently battling the virus or out the other side. Living in the middle of Sydney, as my state records numbers in the tens of thousands every day, it feels like a matter of time before I join them. 
Even as a healthy 30-year-old woman with no underlying health conditions, that fact terrifies me.
Watch: 5 hacks that help with anxiety. Post continues after video.
While there's every chance I will experience a mild version of the virus given I am double vaccinated, I know that's not guaranteed. But there's no getting around the fact that living in Sydney right now is like a game of dodgem. My Service NSW app pings on the daily with casual contact alerts, and with every new notification I find myself holding my breath. 
Even though New South Wales is currently open, I am living like it's not. I have ventured out for a meal or two, but only in an outdoor setting where I can eyeball that there is an excessive amount of space between my table and others. 
Because even though my friends who've caught it tell me they're fine - and even though I am being told that catching the virus in 2022 is inevitable given the current spread - I am doing everything in my power to avoid it. 
Reigning in the feelings of fear and hopelessness.
Those manning our hospitals have told us they're struggling with rising numbers and benched staff and we should be doing everything in our power to stymie the spread, so I am staying home for them. But I am also staying home out of fear. 
It's a fear that's full of the flashing images of mass graves, overflowing hospitals and ventilators. Because that's been the picture that's been painted for us these past two years. That's been the reality for our overseas neighbours who've been faced with the kind of case numbers we're seeing in Australia currently.