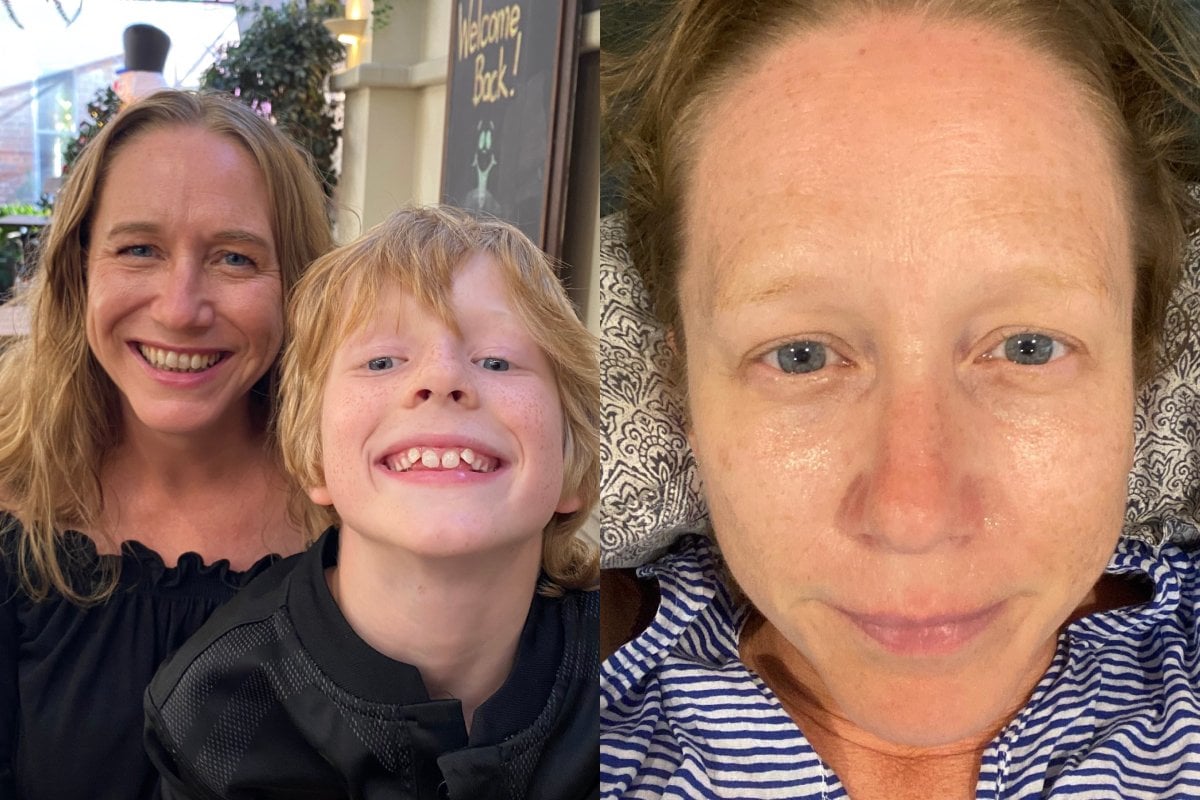 Last night I lay awake thinking about all the people I may have killed.
The woman ahead of me in the line at the supermarket. She turned to me and asked if I'd tried the chocolate milk she was buying. We were both masked, but we were certainly not standing far enough apart.  
"It's for my granddaughter," she said. She didn't look old. Not old old, with her ash bob and her geometric-patterned sundress. "She's very fussy. But it says plant-based. She's a vegan." Above the mask, a tiny, twinkly eye roll, but one with love. 
The queue was long. It's summer and town is full of holidaymakers. I hadn't tried the chocolate milk, but I approved her thoughtful choice.
"Are you local?" she asked. And I got to say yes because I am, now.
"Me too," she said. "Have you seen there's hardly any bread left? The tourists have cleaned us out!"
She wasn't angry about it, there was an approving, optimistic lilt in her voice. After all, life had returned. Tills were ringing. 
How old was that woman? 
Did I give her COVID? If I did, is she sweating and aching in her bed now, like I am? Or is she worse? 
I had a coffee in a cafe garden, with my sister-in-law. I didn't go inside, but we dropped our masks, ate scones and jam and cream and talked about how she believed this year is going be big for her. She's finally got the means to follow a tightly held dream, study something new, change direction. 
As always, I ran out of cream and jam before I ran out of scone, because I like to cut my cake into bits, pile on the sticky goodness, and eat it with my fingers, licking them clean between each bite. I always leave some scone rubble on the plate. For the waitstaff to clean up, I suppose.
Did I give my sister-in-law COVID? What about the teenager who scraped the unwanted crumbs from my dish?  
What about the family at the table behind us? The older couple who were sitting with their young-adult children, debating whether or not it was lunch time? A burger seems excessive, the Dad was arguing. A milkshake not enough, the daughter countered.  
Are they isolating now, that family? Their holiday cut short, perhaps holed-up in an Airbnb a local woman will go in to clean when they leave? Or did they drive home with scratchy throats, vowing to stay home and test, just as soon as they'd stopped for supplies at Woolies on the way? 
What about my friend, who I saw on New Year's Day? Our families met outside, as we all know to do. The weather was spectacular, a glorious, golden day in a mostly washed-out summer. We swam in a river, sat on a blanket, shared Tupperware containers of quietly sweating food. It was every bit as magical as swimming in a river on an Australian summer day sounds.