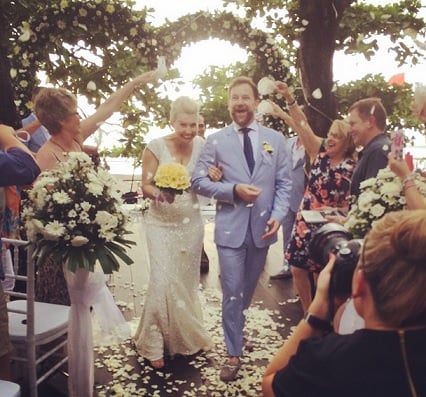 He claims to have been a groomzilla – so we're just glad his big day was as perfect as he'd hoped for.
45-year-old comedian Anthony 'Lehmo' Lehmann married his long time love Kelly Kearney in Bali yesterday. And they have posted some gorgeous love-filled photos on social media for us to gawk at.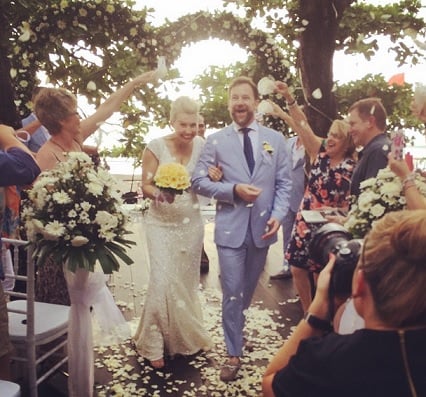 Yep, gorgeous. Image via Instagram.

The sometimes Project co-host and movie actor looked swanky in his light blue suit at the ceremony, and his now-wife ditched the traditional white dress for a stunning fishtail style gown with gold flecks on it. Ace.
They got engaged in December 2012 and couldn't have chosen a more picturesque place to tie the knot two years later. The scene was completed with a heart shaped alter made from vines and white flowers.
Swoon.