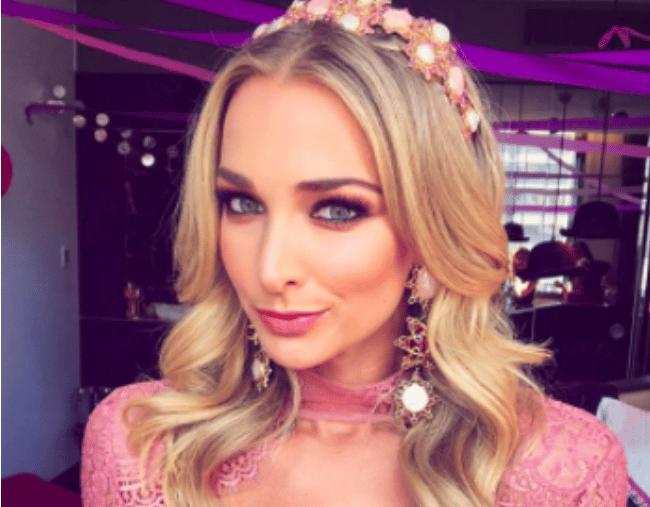 She rose to fame on the very first season of The Bachelor, winning the heart of Tim Robards and now, some five years later, it would appear Anna Heinrich is just weeks, perhaps days, from marrying the man we watched her meet on national TV.
The criminal lawyer celebrated her hen's this weekend and extravagant is perhaps to most apt way of articulating exactly what it looked like.
Writing on Instagram, Heinrich said the "first night" started at the QT hotel in Sydney which was "incredible". The "first night" being the operative words in that sentence, because of course, it kept going.
Up next was a 1980s freestyle aerobic workout at Retro Sweat, because why not incorporate a little bit of a balance?
And then, the main event: A la dolce vita-themed lunch.
Tim was the first to share the news of the couple's engagement last year, writing: "LOVE made me do it! On the weekend… in a little dinghy… floating on a secluded river…I asked this amazing woman to marry me… she said YES!!! Woohoo!!"
Anna Heinrich's Instagram post – a photo of the pair in the bathers near the water – came next:
"Officially forever #ENGAGED," she wrote.
With a hen's as extravagant as this, we're looking forward to the wedding, just quietly.
Watching Bachelor in Paradise? Check out our recap of the latest drama: