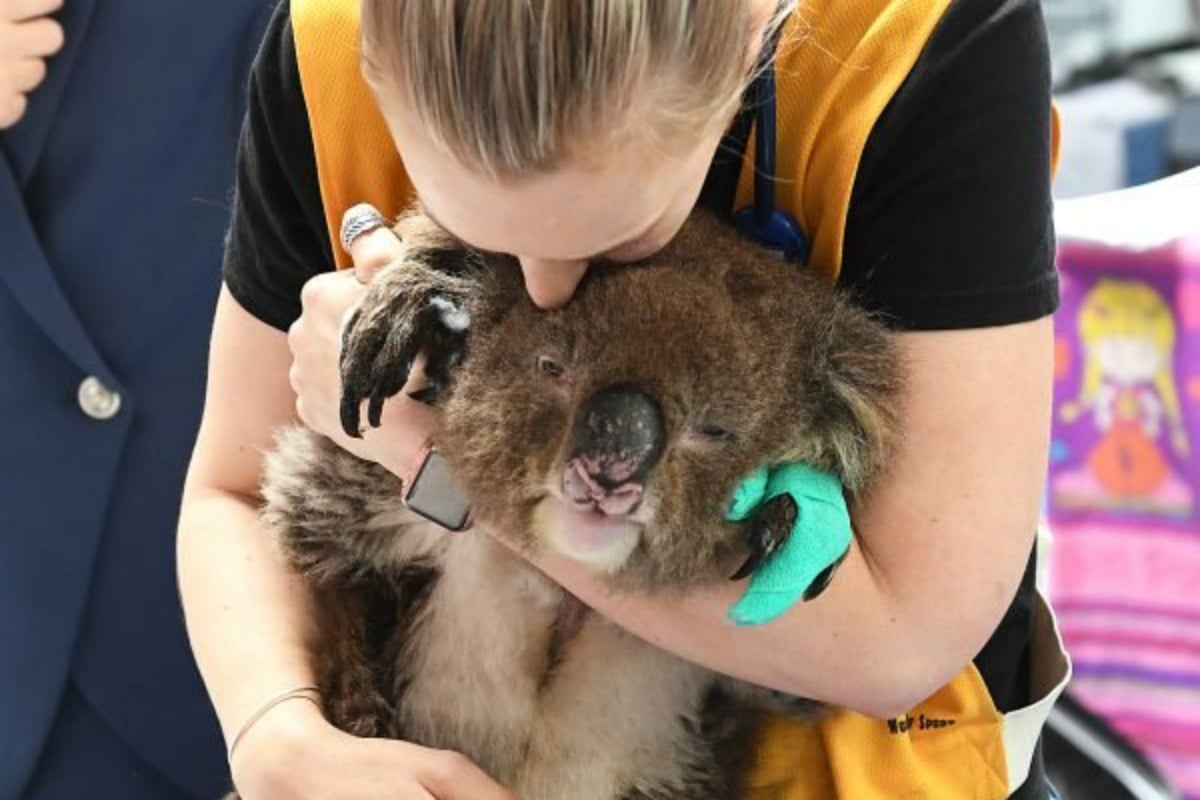 This bushfire season we've lost a staggering one billion animals, with that figure only expected to rise.
It's a haunting number, and is particularly distressing when you consider the sheer vulnerability of a wild animal.
But among the confronting images we've all seen of dying, dead and desperate animals in recent weeks, there have also been incredible tales of strength, compassion and hope.
For months, rescuers have been working tirelessly to protect and save animals caught in Australia's bushfires. These are just a few of their stories.
Angel, the miracle cat.
Angel's family were forced to flee without her when their property in the Bega Valley caught alight, after she ran into nearby bushland as they were evacuating.
Somehow, she survived seven days in the middle of the firestorm, before making it back to her owners – singed but okay. Ben, her human, thinks she might have sought shelter down a wombat hole.
Angel, you are a miracle cat and we love you.
The car full of koalas.
This bunch of injured koalas were saved by two heroic cousins.