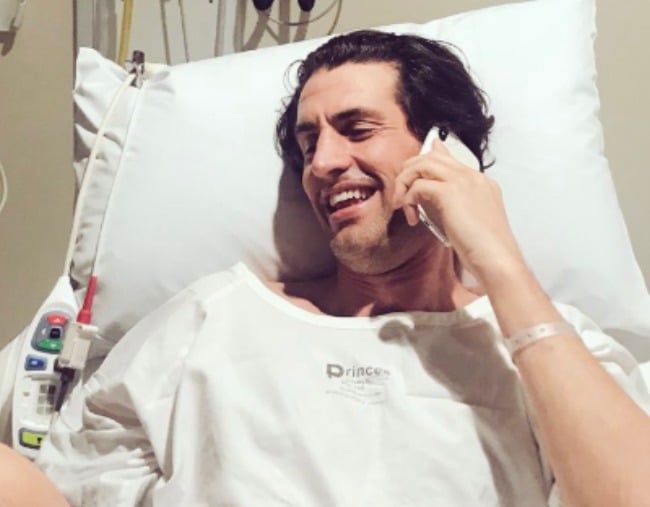 Comedian Andy Lee just called into a radio show from a hospital bed.
You see, Hamish and Andy are currently doing a promotional tour for the second season of their TV show, True Story.
On Tuesday afternoon, they were due to appear on the Triple M drivetime show, Kennedy Molloy, together.
Except Andy didn't turn up.
Instead, he called the show from a hospital bed and told them about the, erm, massive obstacle that stopped him from turning up in person.
"I hope people haven't got their dinner, it's a haemorrhoid. It is the biggest haemorrhoid you have ever seen in your life," he said.
Chatting to @kennedymolloy ahead of True Story tonight at 8.40 on @Channel9 and explaining why I couldn't quite make it into the studio. pic.twitter.com/85np06a1hu

— Andy Lee (@andy_lee) August 21, 2018