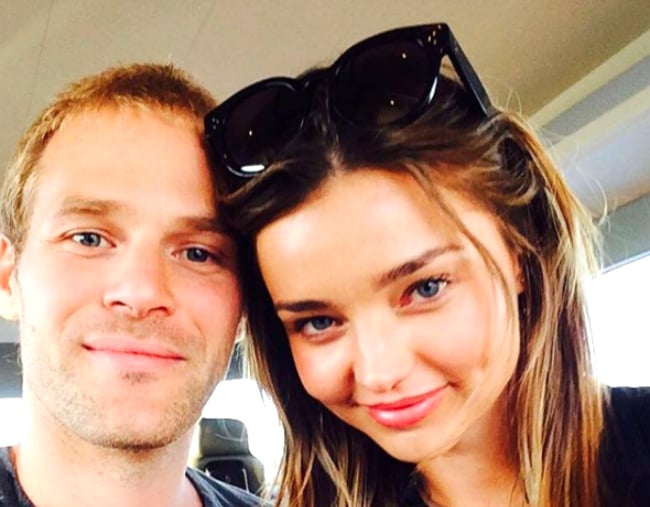 Charlie Goldsmith claims he can heal sick people with the touch of his hands and the power of his mind.
By "focusing energy", the 'celebrity energy healer' says he has a dramatic effect on people's health, allegedly curing conditions from leg pain and arthritis to cold sores and depression.
For 18 years, the 37-year-old said he kept his 'healing ability' out of the public eye. However, he went public with his unique abilities in 2015. Goldsmith now is the subject of his own reality TV show The Healer on US cable network TLC and treats celebrities like Miranda Kerr and Lola Berry.
On Tuesday night, Andrew Denton spoke to Goldsmith on Interview. It was an exchange that left viewers deeply unimpressed.
"I was at breakfast and sat down to get my knife and fork and as I went to get them my hands pulled together," Goldsmith told Denton of how he discovered his gift at age 18.
"I know how to do things that I have no business knowing how to do… 30 years of chronic pain, gone in 60 seconds."
Watch some of Charlie Goldsmith's interview with Andrew Denton below. Post continues after video.
While Goldsmith, who is the nephew of Olivia Newtown-John, said his healing powers work 80 per cent of the time and explained his efforts to have his abilities medically tested, the interview became tense when Denton questioned the nature of his testing thus far.
In particular, the veteran journalist referred to a study Goldsmith has agreed to which is being conducted by a University of Arizona professor who believes in ghosts, News.com.au reports.
"By associating yourself with people who are either ill-equipped or highly unlikely to view you critically, doesn't it bring into question your claim you want to be seriously assessed?" Denton pushed.
"Which from your point of view as someone who wants to be credibly tested, which I think is admirable, I think is problematic … where you are talking and where you are walking, it's different places — you are talking you want credibility but you're not walking that space."
In response, Goldsmith said he was open to being tested by anyone, especially in academic and scientific fields, even if it debunks his claims of being able to heal people with his mind.
"I am putting myself to do this test, like I don't have a choice what the outcomes are going to be."