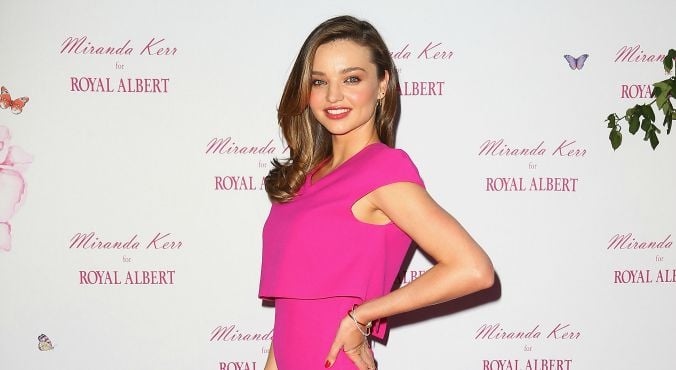 Image via Getty.
When Miranda Kerr posted about her 'energy healing' obsession on Instagram recently, I was intrigued.
"So proud of my good friend @charliegoldsmith. This article in the new issue of @elleusa talks all about his amazing healing work. He's phenomenal!" the model captioned an image of Goldsmith, an Australian energy healer she's worked with many times.
Immediately, I was interested to find out what on earth this practice was all about, and how it differs to space clearing — a form of energy clearing Zoe Foster Blake raves about. It's mainly used to clear energies in the earth and house, as well the negative energies that we generate ourselves.
So how, then, does energy healing work?
What is energy healing?
Energy healers can work in various ways, so there's not much use in comparing one to another. However, all forms of energy healing are based on the idea that positive changes can be promoted by balancing or adjusting the flow of energy in the body.
This practise is increasingly offered as complementary therapy for pain relief and other ailments. The average cost for energy healing is around $120-$150, so there is big business to be had.
Kerr's healer friend Charlie Goldsmith works with "hands-on healing", where he hovers his hands over the ailment to move energies around. Despite the name, he never physically touches a patient. (Post continues after gallery.)
Miranda Kerr on Instagram