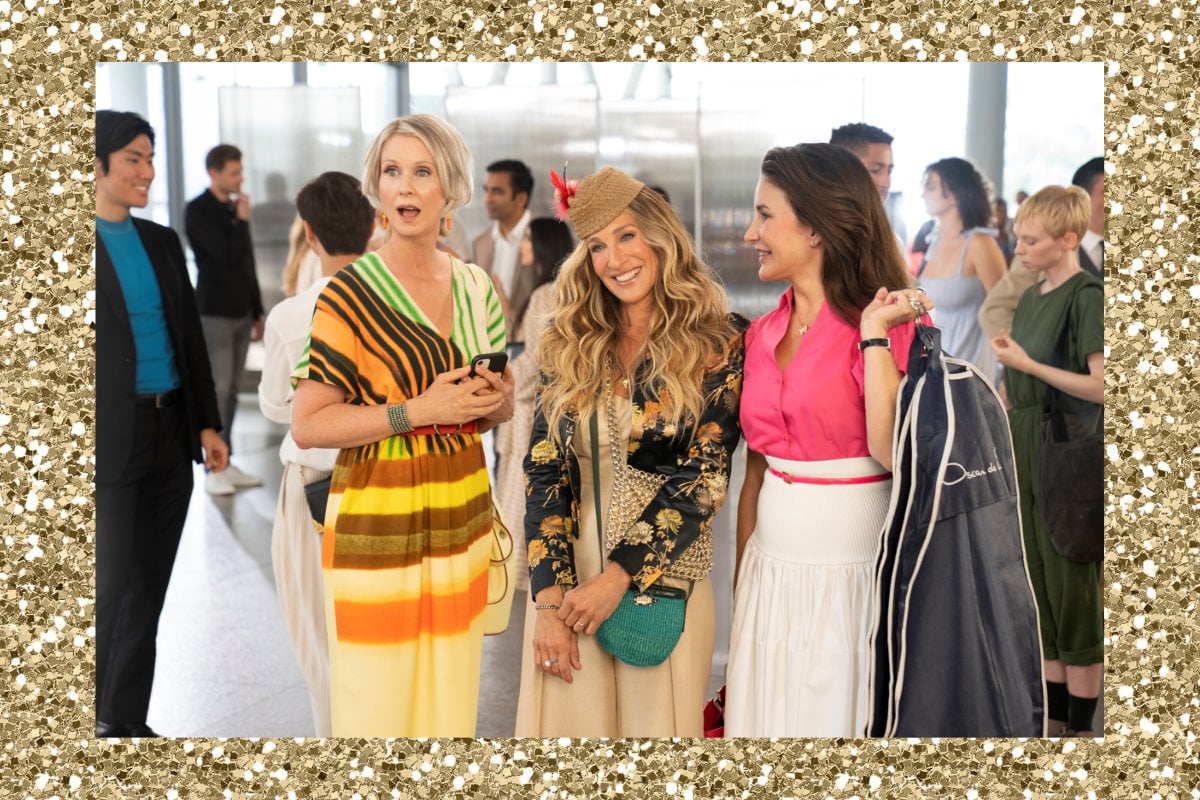 Warning this post contains some BIG SPOILERS for the first two episodes of And Just Like That. Go watch them on Binge and meet us back here. 
Last night, I felt like I came home after a long time away. 
I was watching the second episode of the Sex and the City reboot, And Just Like That, when a scene catapulted me back in time. Suddenly I was in my early twenties again, watching the iconic series for the first time. 
My friends were back and once again they were making women feel seen. 
Watch the trailer for And Just Like That. Post continues below. 
At the start of that second episode, Miranda crawls into bed next to Carrie. Only a few hours earlier, Big's body was carried out of the apartment in a body bag. 
Big would never come home again. Or smoke one of his cigars. Or playfully joke about how Carrie used to store her sweaters in the oven. 
The love story that had defined the groundbreaking franchise for almost 25 years was over. Just like that. 
In the scene, Carrie and Miranda lie silently on the bed for a few moments. Two lifelong friends processing the sudden loss of a husband, a friend, a big presence. 
After a few more moments, Carrie begins rubbing her back. When Miranda asks her whether she's okay, she replies: "It's my back. Sometimes Big has to rub it." 
Miranda then leans over and rubs her friend's back. A small attempt to help fill the big, gaping hole in her life. 
The reboot has received mixed reviews so far. But for me, and I'm sure many fans of the franchise, this moment marked a return to what the original series was really about. 
And it was a reminder of why the show meant so much to so many women.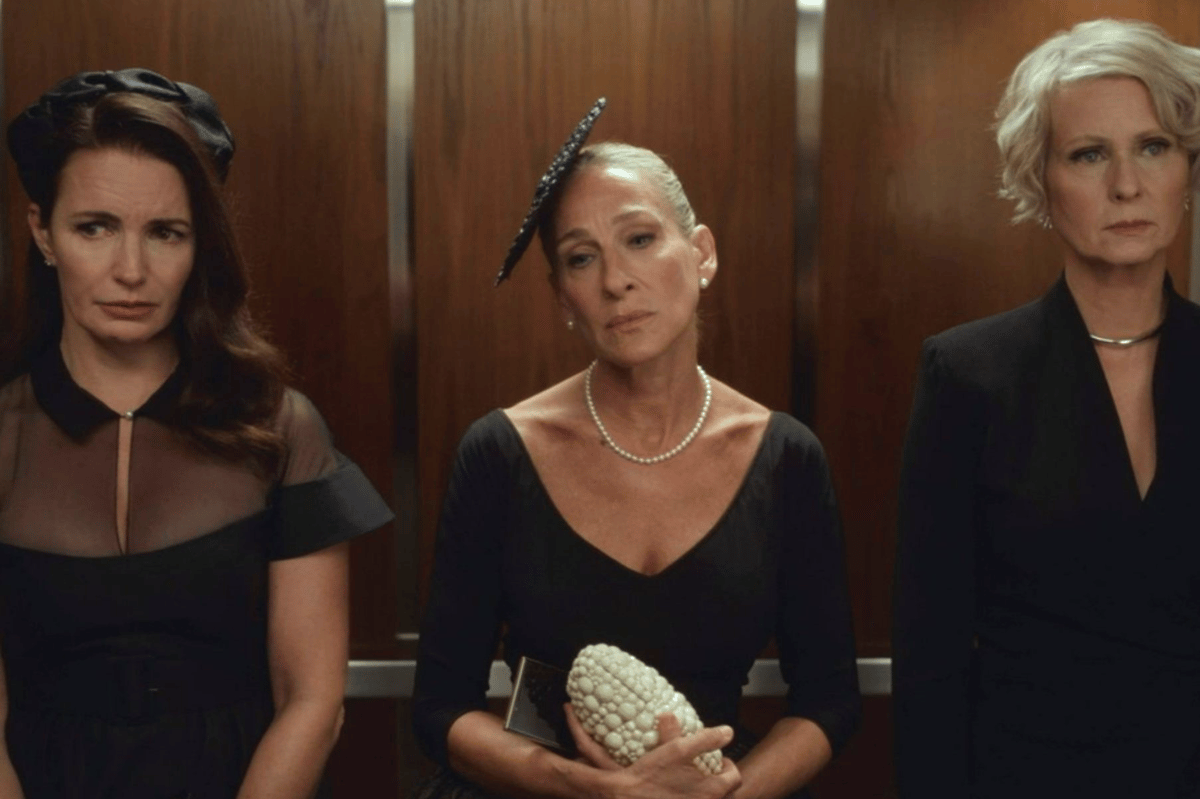 Image: HBO/Binge.