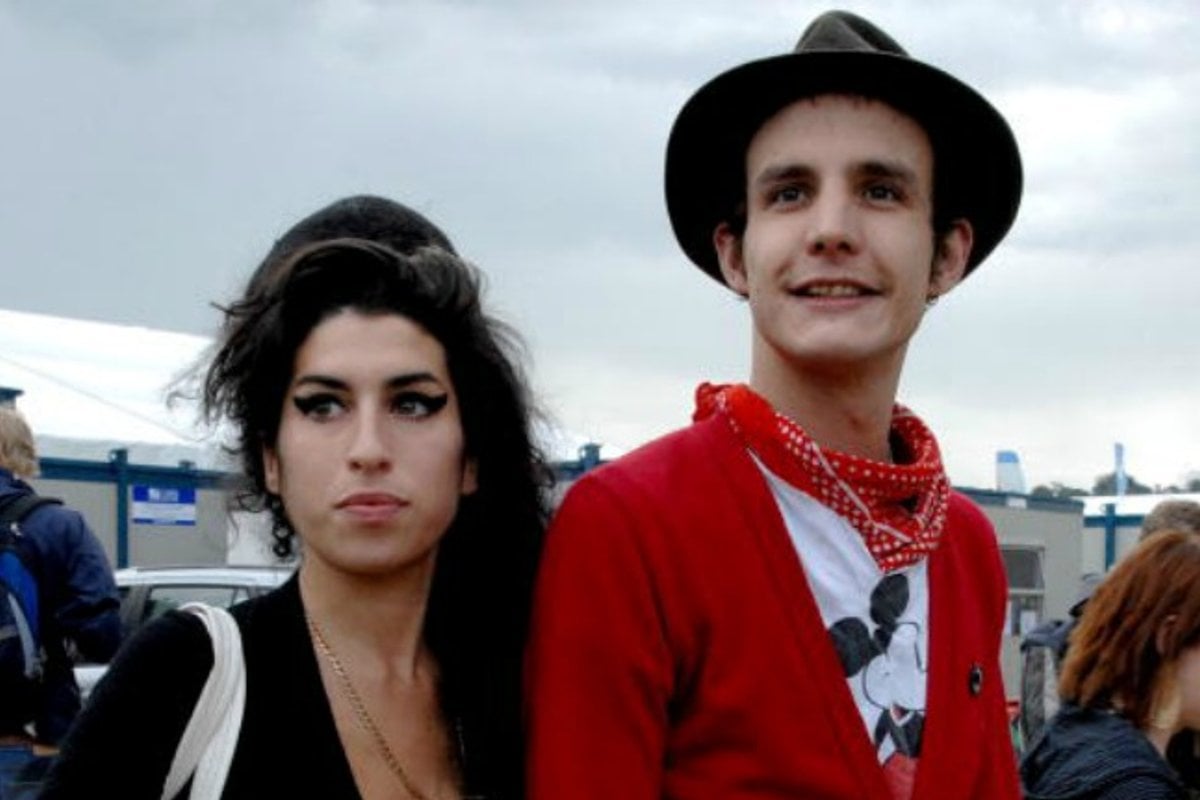 Amy Winehouse met Blake Fielder-Civil in a London pub in 2005. 
Winehouse was in the early stages of her music career, having only released her first album Frank, while the tall and tattooed Fielder-Civil made a living by handing out flyers for local nightclub, Trash.
The pair had a drink, played pool together and took over the jukebox.
Fielder-Civil was in a relationship with someone else at the time, but within a month of meeting, he and Winehouse were an item.
She had 'Blake' tattooed on her chest. He got 'Amy' inked behind his ear.
Over the summer of 2005, Fielder-Civil became a big influence over the 22-year-old singer. She refused to go places without him; he was by her side 24/7.
But just six months into their whirlwind romance, Fielder-Civil broke things off, going back to his ex-girlfriend.
Watch the trailer for the 2015 documentary, Amy. Post continues below.
During a holiday with one of her best friends in St Lucia, Winehouse got a voicemail from Fielder-Civil saying he didn't want to leave his girlfriend. He thought they'd be better off as friends and refused to see her.
Winehouse began obsessively trying to contact him.
In the 2015 documentary Amy, her then-manager Nick Shymansky explained that Winehouse got her revenge on Fielder-Civil by sleeping with his best friend.
"I knew it would be the nail in the coffin," Winehouse said during a clip shown in the documentary.
"I knew he wouldn't be able to talk to me again, and I knew I had to do it because I knew one of us had to finish the other one off."