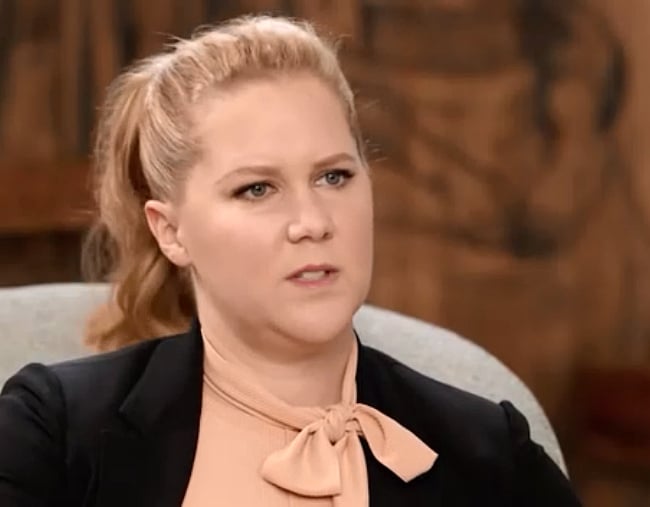 Content warning: This post contains mentions of sexual assault some may find triggering.
If you were to ask people what they think of Amy Schumer's style of comedy you're sure to hear a lot of different words.
Honest. Low-brow. Polarising. Gross. Disarming. Relatable. Important.
The 36-year-old comedian from New York is both passionately loved by her fans and passionately hated by her critics (and Trump supporters), but she's always been consistent in using her comedy as a vehicle to discuss topics we don't talk about enough.
Since first starting her breakthrough Comedy Central sketch comedy series Inside Amy Schumer in 2013, the I Feel Pretty and Trainwreck actress has been referencing her personal relationship and dating experiences to highlight issues like sexism, body image and double standards when it comes to sex.
Consent is another she's touched on, alluded to and danced around.
Now, Schumer has spoken candidly to Oprah about the experience of losing her virginity "through rape". Specifically, something she calls 'grey area rape'.
Listen to Schumer speak about her rape below. Post continues after video.