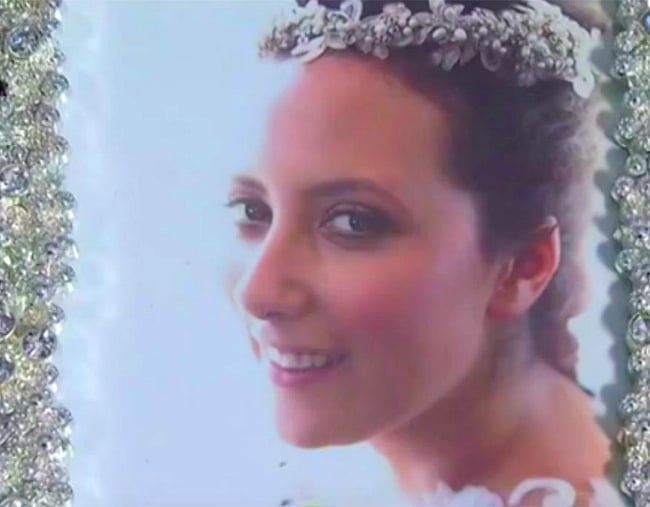 1. Newlywed Australian woman dies three days after wedding after alleged misdiagnosis.
Australian mum Leigh Jensen is leading a group class action against doctors and clinicians who she claims failed to diagnose her daughter's breast cancer.
Jensen's daughter Amy passed away at age 30, two years after she was allegedly misdiagnosed by a doctor who said the lump in her breast was nothing to worry about.
Jensen says that only after seeking a second opinion eight months later, Amy was diagnosed with breast cancer.
"I rang and she said, 'I'm in the doctor's office right now, he's told me I've got breast cancer,'" Jensen told Seven News.
Amy fought her breast cancer for two years before marrying her long-term partner. She sadly passed away three days after the wedding. Her mother said their family, including her daughter's 28-year-old widower, "haven't coped".
Jensen believes had Amy been correctly diagnosed earlier, her daughter might still be alive.
The class of Australian women also includes Dianne Dickenson, who claims her personal misdiagnosis resulted in serious health issues.
"I was told 15 months earlier that my breast screens were all clear," Dickenson told Seven News.
Dianne underwent a mastectomy and radical treatment which left her with serious health issues.
Her advice for women who feel like they might have been misdiagnosed?
"Seek a second opinion."
2. "I held my son in my arms." Father's heartbreak for stillborn baby in Grenfell Tower fire inquiry.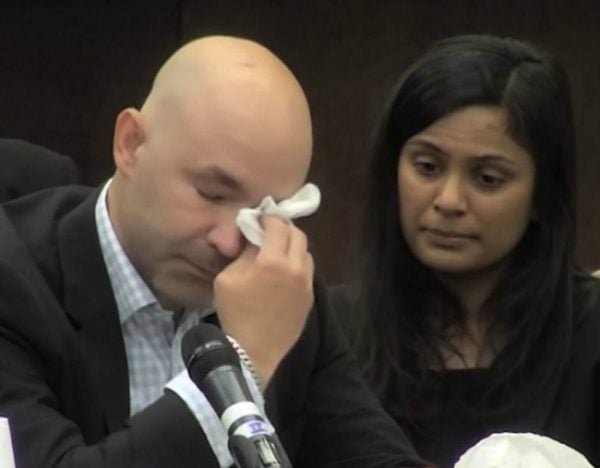 A bereaved father has given a heartbreaking tribute to his baby son at the start of public hearings into London's Grenfell Tower fire which killed 71 people last year.
Marcio Gomes was the first of the family and friends of people who died in the blaze to pay tribute to a lost loved one - his baby son Logan who was stillborn in hospital hours after his heavily pregnant wife Andreia escaped from the fire.
Only a charred, gutted ruin remains of Grenfell Tower, a 24-storey social housing block in a deprived pocket of the rich west London borough of Kensington and Chelsea, since it was engulfed by flames in the middle of the night of June 14, 2017.
The Grenfell Tower fire shocked Britain and led to an outpouring of angst over whether poor quality social housing and neglect by the authorities of a deprived, ethnically diverse community had played a part in the tragedy.
Separately from the public inquiry, the police are conducting a criminal investigation which could result in charges against organisations or individuals involved in the construction, maintenance or refurbishment of the tower.
The inquiry faces the daunting task of establishing the root causes of the fire from eye-witness accounts, videos and photos, expert evidence and the paper trail of the tower's history since it was built in 1974.
But first the inquiry wants to give those bereaved by the disaster an opportunity to pay tribute to those they lost by talking about them publicly, or by showing photos or videos if they wish.
Marcio Gomes, who lived with his wife and two daughters on the 21st floor of the tower, went first with a highly emotional tribute to baby Logan.
Sitting alongside his wife Andreia, Gomes talked about the family's happiness about the baby they were expecting and recounted how hard he had worked to prepare a nursery for Logan.
He spoke about the family's terrifying escape down the burning tower in the middle of the night and the moment in hospital hours later when he was told the baby had been stillborn.
At that moment, Andreia was in an induced coma being treated for cyanide poisoning and their two daughters were unconscious.
"I held my son in my arms, hoping it was all a bad dream, wishing, praying for a miracle, that he would open his eyes, move, make a sound," Gomes said, weeping as he spoke.
Family photographs from before and after the tragedy flashed up on a screen, including an ultrasound scan image of unborn Logan in his mother's womb, and images of him just after his birth, as well as photographs from his funeral.
Other Grenfell relatives and friends, lawyers and journalists in the hearing room wept as they watched and listened. Logan Gomes had been due to be born on August 21, 2017.
With AAP.
3. Royal wedding bishop shares his first thoughts after receiving royal wedding invitation.
American bishop Reverend Michael Curry said he thought his invite to the royal wedding was an April Fools' joke.
The preacher's passionate 14-minute sermon was one of the stand-out moments of Saturday's ceremony.
Entitled The Power of Love, it was the most tweeted-about moment of the day, according to Twitter.
But Rev Curry said he at first thought the invitation to speak at Harry and Meghan's wedding was a prank.
He told ITV's Good Morning Britain: "I thought somebody was doing an April Fools' joke on me. I just didn't in my wildest imagination ..."
The bishop said he "had no idea" his speech had caused such a stir, adding: "When I sat down from the sermon I remember thinking to myself, I hope that was OK."
Turning to the newlywed couple, Rev Curry added: "They're going to work to make this world better and empowering women is one of the ways we do that."
With AAP.
4. Two Brisbane men found guilty of raping medical student after noticing she was drunk.
Two men accused of raping a drunk medical student in a #Brisbane laneway bragged to friends about having sex when they met them at a pub soon after the alleged attack, a court has heard #court
https://t.co/CszaxPCVM6

— The Courier-Mail (@couriermail) May 18, 2018
A Brisbane District Court jury delivered its verdict on Tuesday after Ryan David George and Jack Scott Turner Winship pleaded not guilty to the April 2011 rape.
The pair targeted the woman, who cannot be identified, after noticing she was drunk and staggering towards a bus stop to make her way home after a night out with friends.
George and Turner Winship had been strolling through West End when they came across their victim.
They began talking to her before manoeuvring her into the laneway.
During his trial, Turner Winship told the court he and his friend had then engaged in consensual sexual acts with the woman, claiming she had enjoyed the experience.
"It was just a fluid sort of thing," Turner Winship had told the court.
The pair then left her bloodied in the laneway and walked off to meet friends at a nearby pub.
The woman was found stumbling from the laneway with blood on her lower thighs and hands.
Michael Hayward, a prosecution witness, told the court the woman had said to him "these guys are trying to hurt me".
He ran to catch up with George and Turner Winship and briefly chatted to them, with one of them bragging of a sexual encounter in an alley.
The jury had retired to deliberate on Tuesday afternoon but quickly returned with a guilty verdict.
George and Turner Winship will be sentenced on Wednesday.
5. Children in foster care more likely of finding permanent home under new program, NSW government says.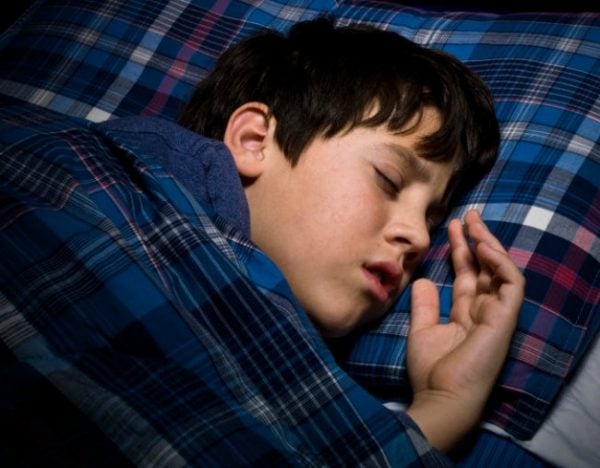 Vulnerable children in foster care will have a better chance of finding a permanent home under a new program, the NSW government says.
The My Forever Family program announced on Tuesday by Minister for Family and Community Services Pru Goward aims to halve the time it takes to find children a permanent home by matching children in out-of-home care with families that best meet their needs.
Delivered by not-for-profit provider Adopt Change, the program will match kids with authorised carers who can support restoration with a child's birth family, prospective guardians or adoptive parents.
It follows the release last year of a discussion paper that proposed a series of reforms for those wanting to adopt, including simplifying court processes.
Ms Goward said the new program will educate adoptive parents, carers and prospective guardians about the different ways they can support vulnerable children and families when it starts on July 1.
"The program is focused on children having a family for life, not just until they are 18," Ms Goward said on Tuesday.
"We want all children to have permanency within two years of coming into contact with us, rather than languishing in care for years on end."
A recruitment strategy for Aboriginal people will also be included, to ensure children stay connected to their families and community.
Adopt Change chief executive Renee Carter said the program would support restoration with birth families where possible and ensure children had access to permanency in their family home.
"A better experience for carers, through a number of supports and tailored training, will ultimately improve the life outcomes for children who have already faced challenges in their early life," Ms Carter said.
The My Forever Family replaces Fostering NSW and Connecting Carers.