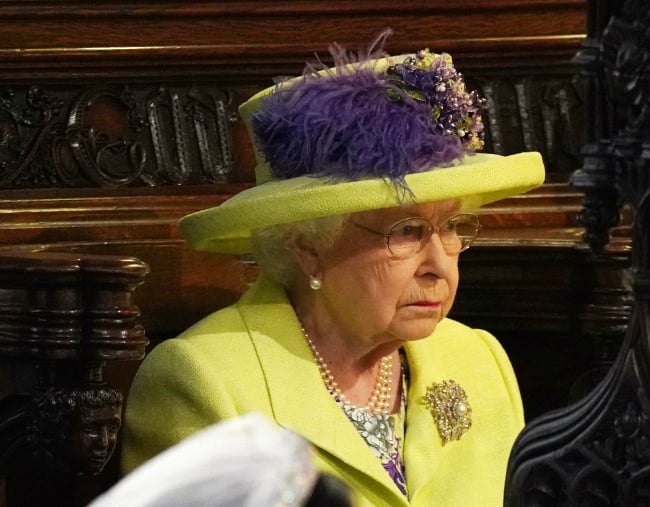 For everything Prince Harry, Meghan Markle and the Royal Wedding, visit our Royal Wedding hub.
So… this is a bit awkward and also pretty amazing.
But someone that's not Meghan Markle and Prince Harry just stole the entire royal wedding.
His name is Michael Curry and boy did he just give one heck of a sermon.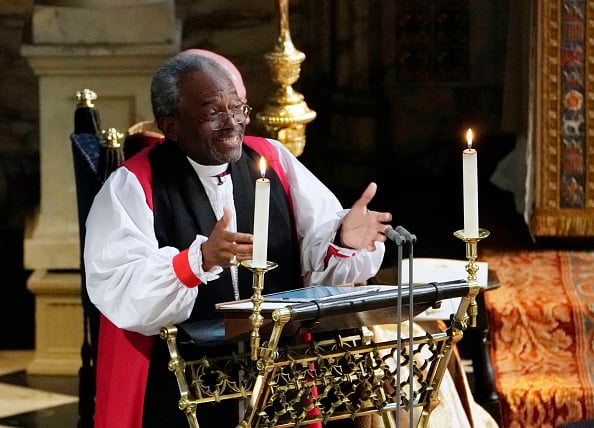 Who is he? According to the UK's Daily Telegraph, Bishop Michael Bruce Curry is a highly respected American preacher and the 27th Presiding Bishop and Primate of the Episcopal Church.
But we'll come back to his legendary-ness later, because the royals' reactions are the funniest thing we've ever seen.
Honestly, their faces said it all.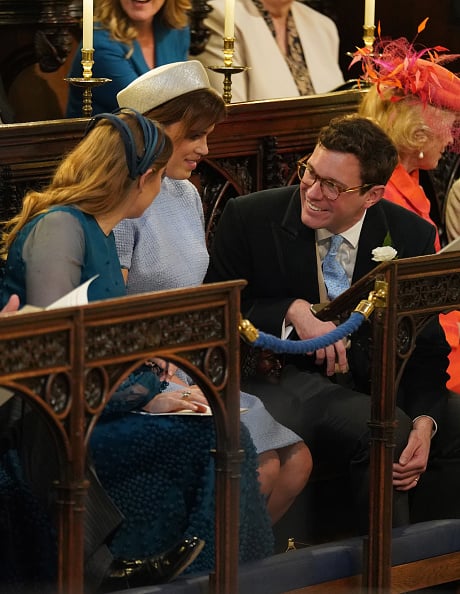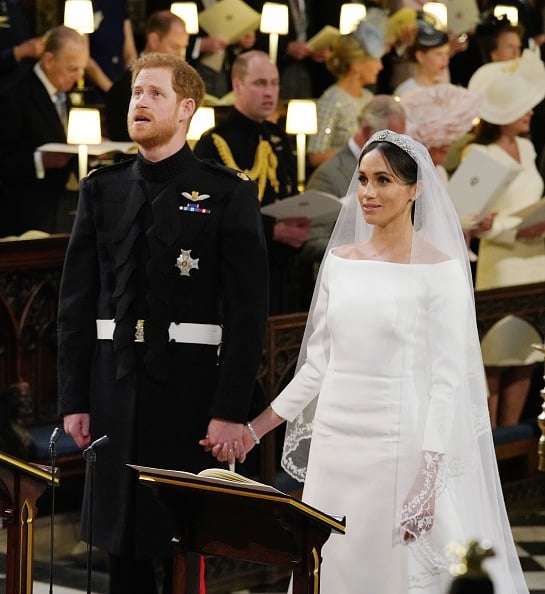 Here are the best reactions from the internet.
Is this a wedding or a lecture :laughing: #RoyalWedding #RoyalWedding2018 #RoyalWeddingTODAY

— matt burton (@burt0602) May 19, 2018
#RoyalWedding Preaching is Boring now, he should tell some jokes.

— Abzuris (@AbuzarHassan1) May 19, 2018
Amen Bishop Curry. The royal family is shook. The man behind the bishop...is he alive or awake? #RoyalWedding

— MphoRamphele:tropical_fish: (@Mphora10) May 19, 2018
Hurry up mate. Cup final kicks off soon. #royalwedding

— Will Buxton (@wbuxtonofficial) May 19, 2018
I think this is the point where I get my bring-your-own picnic out... :face_with_rolling_eyes: #RoyalWedding

— Jon Reed (@jonreed) May 19, 2018
I have yet to see this gif whilst this man is preaching...I'm sharing the love #RoyalWedding pic.twitter.com/1ckAJhjSHU

— TwentySevenReds (@TwentySevenReds) May 19, 2018
#RoyalWedding jeez does he know its not The reverend show :joy::joy:

— Sara Candy Kane (@Sazzyknicks) May 19, 2018
I like this guys enthusiasm but like all sermons, it's too long. #royalwedding

— wilsational (@citizen_alx) May 19, 2018
I can't even remember life before this speech started. #RoyalWedding

— Hi Girls Hi Louise (@HiGirlsHiLouise) May 19, 2018
That vague sense of embarrassment when an American priest really goes for it..... #royalwedding

— Slim Chance (@Stijntsje) May 19, 2018
The Mamamia Out Loud team huddle together for a raw, unedited, and slightly inappropriate Royal Wedding debrief.