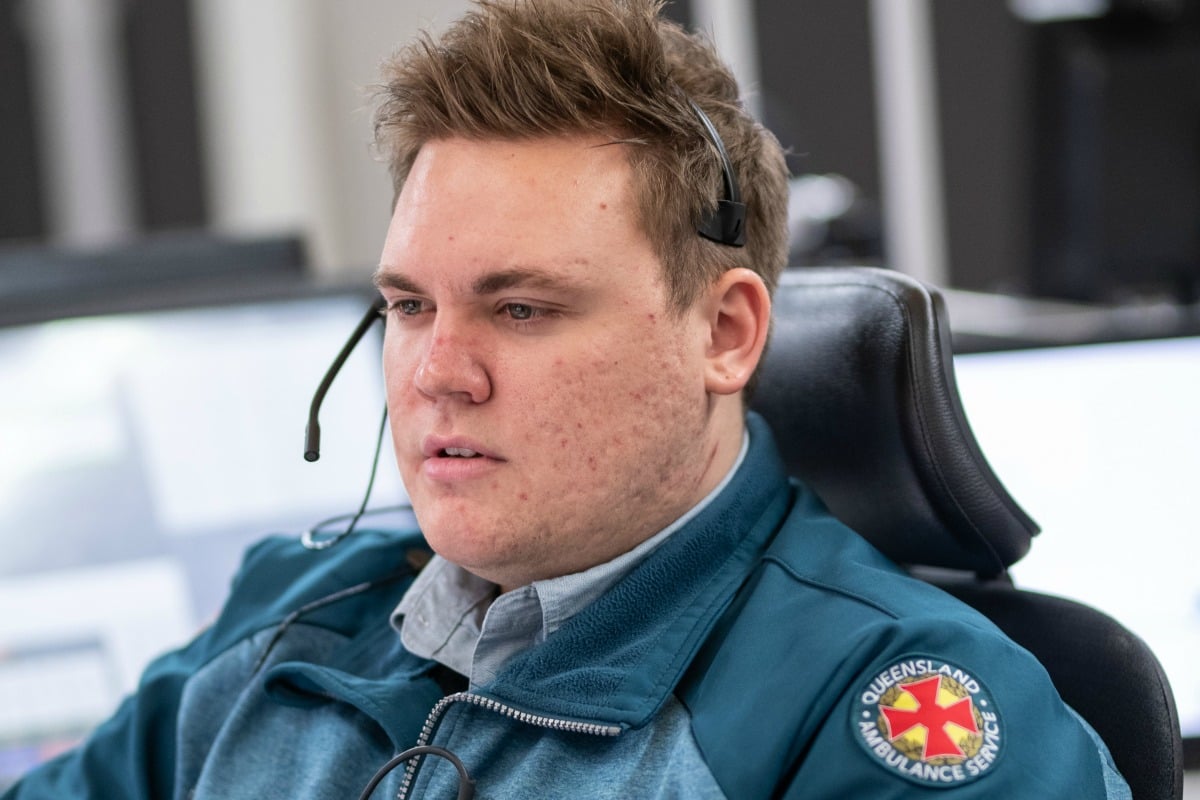 Harrison Searle is one of the voices at the other end of the line when you call '000'.
The 21-year-old has been an emergency medical dispatcher (EMD) for 12 months now, and absolutely loves his job.
He's the one who actually sends the paramedics' lights and sirens to car crashes, cliff falls, stabbings and suicides after taking the initial call.
WATCH: Ambulance Australia kicks off for another season on Thursday. Post continues after video.
Despite all of his training (it took eight weeks of intensive training and then a month as a student EMD to become qualified) there's one thing that really took the Brisbane local by surprise.
"Growing up it was almost like I was wrapped in bubble wrap. I never knew just how common mental health and suicide are in the world until I started working for Ambulance Australia," he told Mamamia.
Harrison, I think, is like a lot of us. We know it's bad out there, but can we comprehend just how bad?
On an average Friday or Saturday night shift, Harrison says he can end up taking "call after call" related to mental health.
"It was eye-opening, and it was frightening," he explained, while reliving his first few weeks on the job.