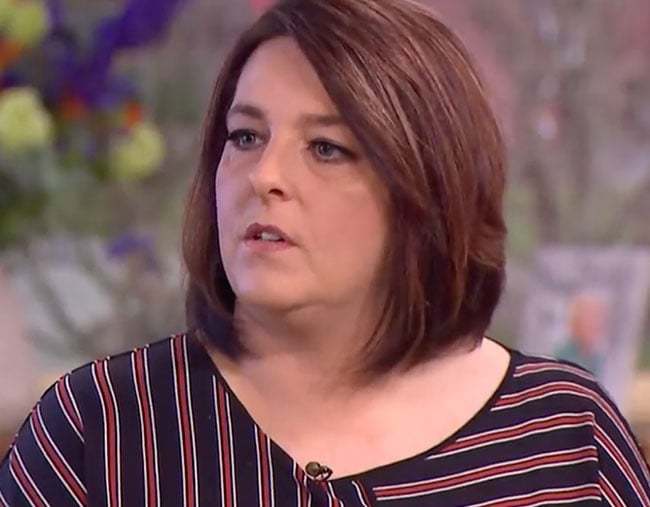 In December 2015, Amanda Playle – a mum of three girls from East Sussex – received a Facebook friend request from a man named Anthony Reynolds, a man she had once dated in high school.
The two began talking, but when Anthony suggested they meet up for a drink, Amanda decided to cease all contact with her ex.
Two weeks later, Anthony got back in touch with Amanda, and his messages had become more sinister, branding her a cheater and telling her she was unfit to be a mother.
"It was really vile," Amanda told ITV's This Morning.
Despite unfriending Anthony, he was still able to contact her through her friends' pages. And every time she deactivated her Facebook account, it was somehow always re-activated and Anthony was able to message her once again.
Watch Amanda speak about the moment police told her her husband was her stalker:
Shutting down her social media account for good, Amanda soon began to receive emails from Anthony, threatening her with rape and threatening to harm her family and children.
"Some days I would be getting hundreds a day, they would just be flooding through," Amanda said.
"I didn't know how because my personal information wasn't on my Facebook."
Anthony soon began emailing members of her family – including her mother, who was ill in hospital at the time – and her colleagues, spreading horrific rumours about their relationship.
For almost two years, the emails also detailed places Amanda had been, what she had been wearing and the people she had spoken to while out.